The Best Bassists Of All Time Ranked
Most of the iconic rock bands of the past half century would be nothing without their talented Bassists. These legends have delivered the rhythm and timing to all your favorite tunes. Take a look through our list of the most iconic Bassists of all time and see if you agree. Naming the top twenty is challenging, but they all have the talent to deserve a spot in the all time greats. Here are the best Bassists of all time ranked.
See More: The Best Drummers Of All Time
See More: The Best Guitarists Of All Time
See More: The Best Rock Singers Of All Time Ranked
20. Bill Wyman
The quietest of the quiet ones, Bill Wyman may invariably be the last guy you noticed in The Rolling Stones, but he was the consummate bassist in the sense that he knew how to support the songs without getting in the way. Without any flashy solos, Wyman remains underrated, but listen to any of the basslines on 'Shattered' or '19th Nervous Breakdown' and tell us you haven't missed him since he's been gone.
19. Phil Lesh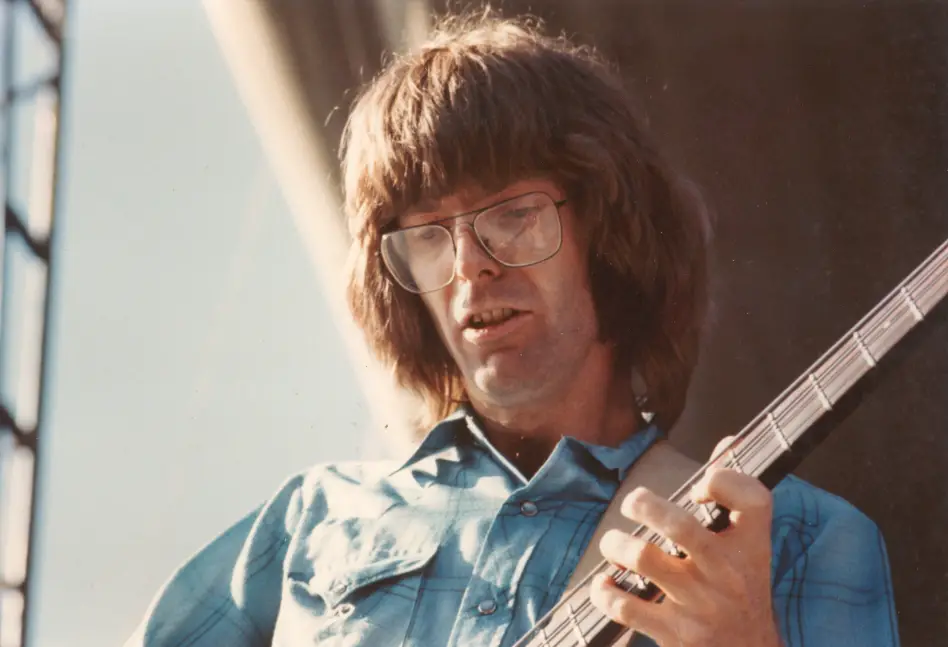 Grateful Dead's bassist always sounded exactly like what he was: an experimental composer who learned bass for the sake of joining a rock band. Not for him to be the grounding force in the jams. Lesh was more a catapult to parts further out. An instrumental part of The Grateful Dead
18. Cliff Burton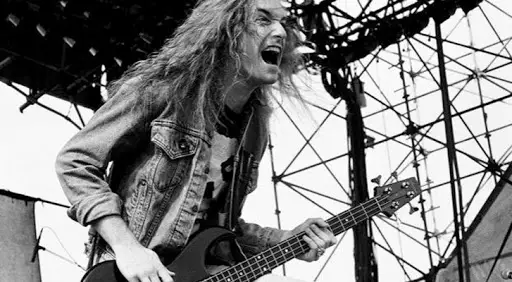 Cliff Burton followed the same template as Black Sabbath's Geezer Butler, but as a speed-metal bassist, he found it absolutely necessary to play a whole lot more. His too-short time in Metallica gave all future metal bassists (including his Metallica replacement, Jason Newsted) plenty to borrow from.
17. Sting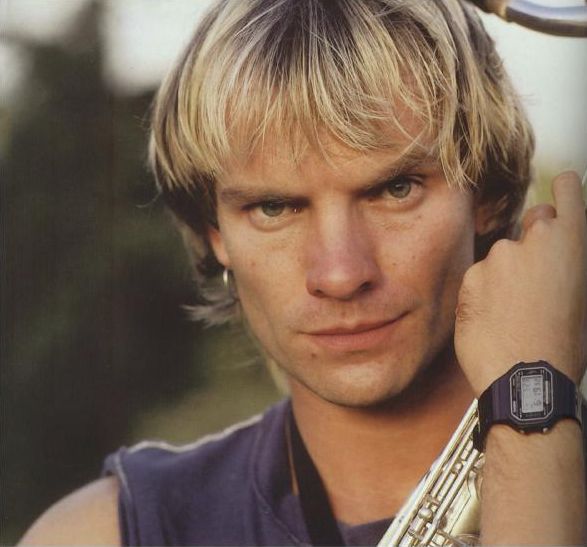 As if a precursor to his wide-ranging solo output, Sting blended funk, punk and reggae in The Police. While he largely moved on from playing bass during his solo career, you can always revisit the atmospheric bassline to 'Walking On The Moon', which remains a thing of beauty.
16. Les Claypool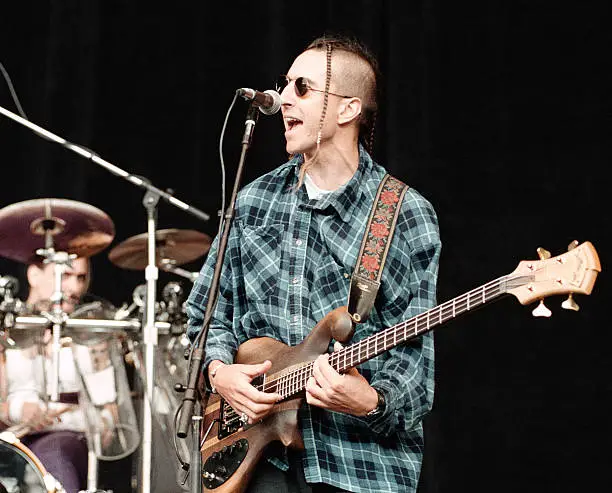 Hailing from the Geddy Lee school of thumping-bass, Les Claypool has cultivated a list of musical credits as wildly eccentric as he is. As the frontman and bassist in Primus, Claypool is responsible for bringing the groove to thrash metal and alt rock with his infamous Rainbow bass and forming more side projects than humanly possible, most notably with Police drummer Stewart Copeland and Phish frontman Trey Anastasio for the supergroup Oysterhead.
15. Jack Cassidy
Jack Casady's four-decade conversation with Jorma Kaukonen in Jefferson Airplane and Hot Tuna has never been less than eloquent. And his one appearance with Jimi Hendrix on 'Voodoo Child' answers the question, 'What if Hendrix had played with a bassist who was better than just alright?'
14. Geezer Butler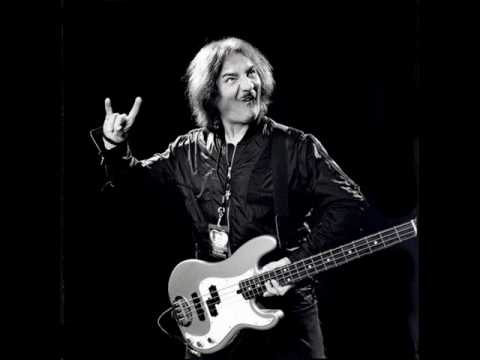 Geezer Butler is one of the great riff-meisters in rock, the main writer of a lot of Black Sabbath's music and a creator of the heavy-metal bass template: play only what's absolutely necessary but play it like there's no tomorrow. While others quietly supported the groove, Butler turned the bass into a blunt instrument.
13. John Paul Jones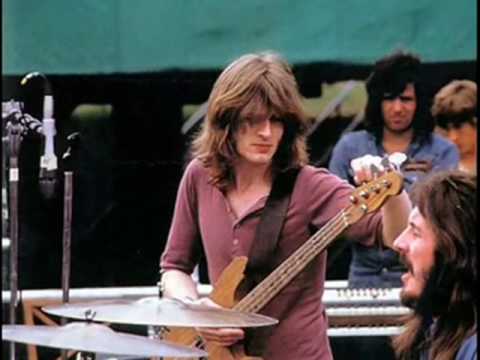 He was the riffmaster in Led Zeppelin, the solid grounding to Jimmy Page and Robert Plant's wild energy, the driving force behind 'Black Dog' and 'Misty Mountain Hop', and the main reason why the Page/Plant reunions, good as they were, just weren't Zeppelin.
12. Bootsy Collins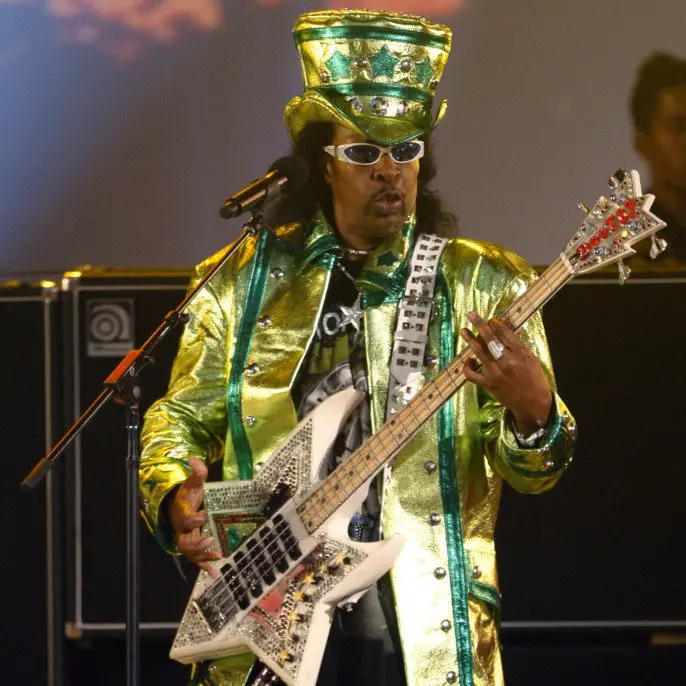 Bootsy Collins got kicked out of James Brown's band for being far too trippy, then became a key bass player in the P-Funk universe for pretty much the same reason. One of the greatest bassists of funk, he made 'Super Bad' one of Brown's defining hits.
11. John Wetton
Perhaps the most versatile bass played in all of prog rock, John Wetton could do the blazing virtuosity of Larks Tongues-era King Crimson as well as the song-oriented approach of Asia. But he earns immortality for doing both at once with Roxy Music, especially on the live album Viva!.
10. Geddy Lee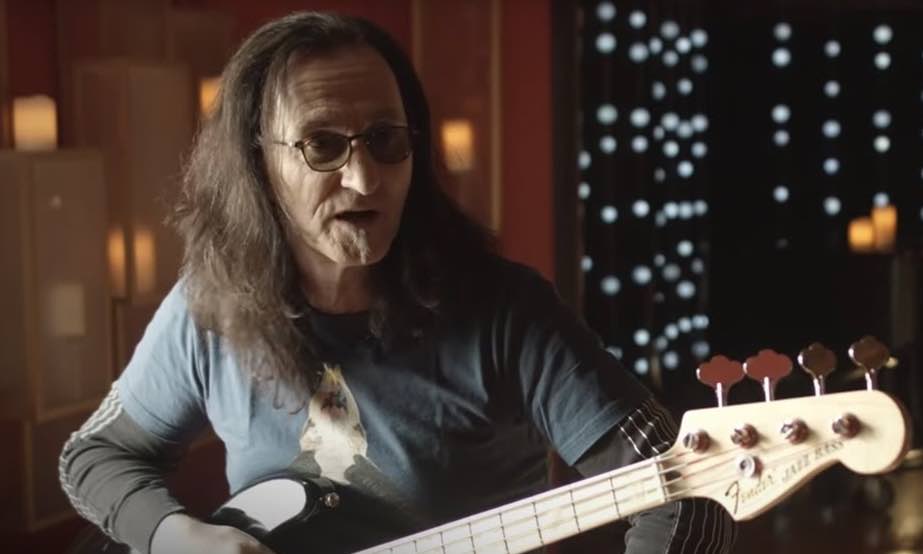 Any mid-to-late Rush track evinces how Geddy Lee could do fiendish complexity while still rocking hard enough to drive a power trio (watch him talk to uDiscover Music about his time with the band. Instrumental tracks like 'YYZ' and 'La Villa Strangiato' tend to have Lee's greatest licks, but don't forget that he was usually doing all this while playing keyboard parts with his feet.
9. Lemmy
As one of the greatest bassists in hard rock, Lemmy played the bass with more attitude than anybody, with a grisly tone that defied you to think of the bass as a support instrument. Half the times you think you're hearing lead guitar on a Motörhead record (including the intro to 'Ace Of Spades'), it's really Lemmy wailing away.
8. Jack Bruce
The whole idea behind Cream – a rock band consisting of three guys who could play circles around each other – wouldn't have worked if the bassist wasn't such a master improviser, always thinking like a lead player. Impressive as Jack Bruce's own parts were, he also gets credit for the leads he pushed Eric Clapton to play.
7. Bill Black
As part of Elvis' original trio (which didn't include drums during the Sun Records stage), Bill Black brought the essential cool of a slapback bass into 50s rock'n'roll. See the bass intro to 'My Baby Left Me' as irrefutable proof. Later, he became one of the first rock bassists to lead a combo under his own name.
6. Larry Graham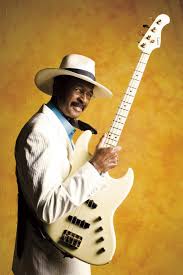 Larry Graham bridged the eras of funk by laying groundwork with Sly & The Family Stone then reappearing decades later as a key Prince collaborator, leading the fine band Graham Central Station in the interim. But no bassline defines funk better than that perfectly nasty one on Sly's 'Thank You (Faletting Me Be Mice Elf Again)'.
5. James Jamerson
The funkiest of The Funk Brothers, James Jamerson put the swing into countless Motown classics before finally getting an album-sleeve credit on Marvin Gaye's 'What's Going On'. Nobody ever did more with one note than Jamerson on 'You Can't Hurry Love'.
4. John Entwistle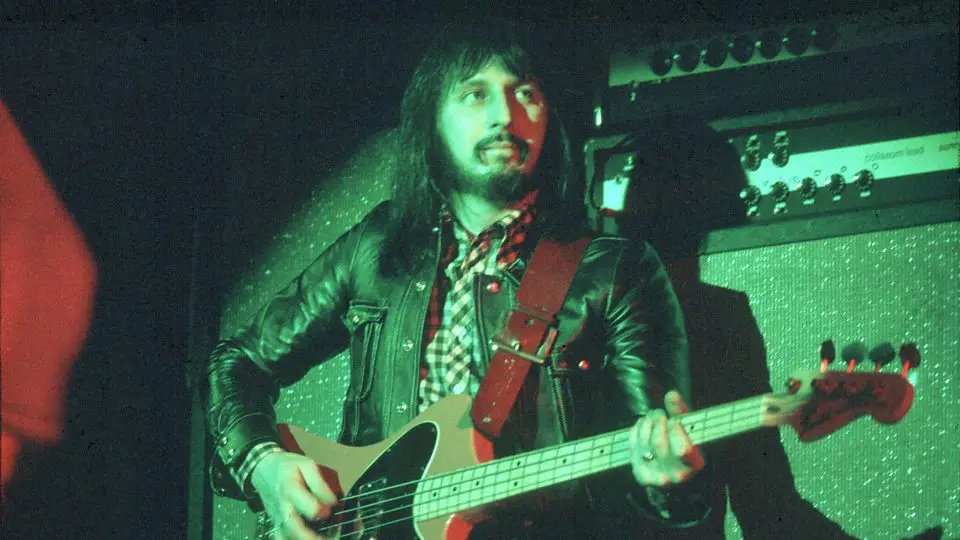 The quintessential "quiet one", John Entwistle could also be the noisiest one when the time was right. The Who's 'My Generation' was one of those times. How many 60s bands had an iconic bass solo in the middle of their defining song?
3. Chris Squire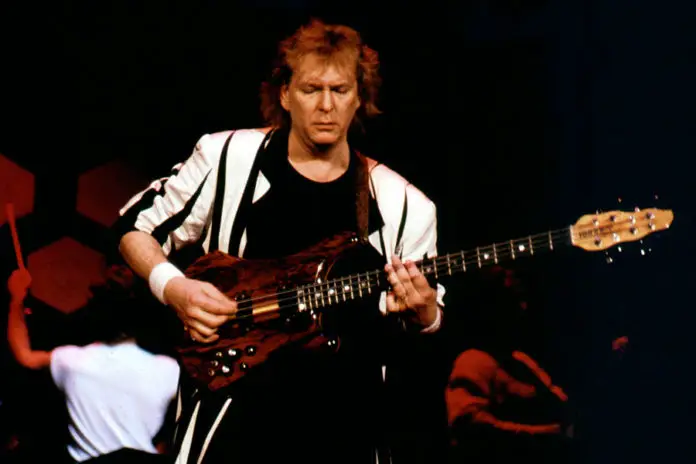 Chirs Squire's basslines in Yes were full of melodic imagination, and often the song's main instrumental hook (see 'Roundabout'. But check out his wah-wah extravaganza on the deep track 'On The Silent Wings Of Freedom' for one of prog rock's great kick-it-out moments.
2. Paul McCartney
Paul McCartney made a trademark out of the supple, lyrical bassline more than any rock player before or since, and that's on 'Paperback Writer' alone. As one of the best bassists in history, he played both lead and rhythm, and did it all ridiculously well – a trademark of everything The Beatles did.
1. Jaco Pastorius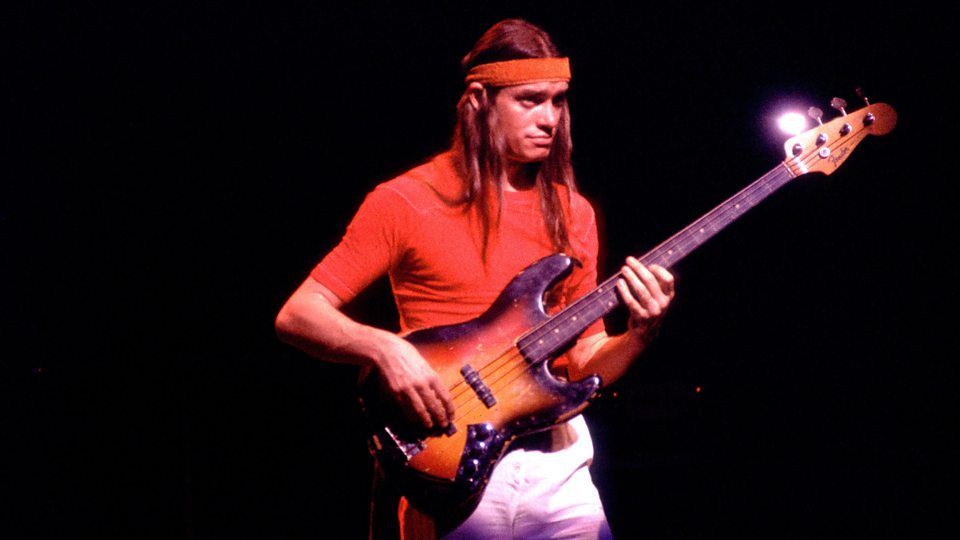 Jaco Pastorius used every minute of the short time he had to expand the technical and dramatic possibilities of the bass, giving his various clients – Joni Mitchell, Pat Metheny and even Ian Hunter – more than they bargained for. Despite his overlooked status, Pastorius regularly introduced himself as the greatest electric bass player in the world, and we're not going to argue.