Adam & The Ants Songs Ranked
Adam and the Ants were an English rock band formed in London in 1977. The group existed in two incarnations, both fronted by Adam Ant, lasting from 1977 to 1982. The first, founded in May 1977 and known simply as The Ants until November of that year, achieved considerable cult popularity during the transition from the punk rock era to the post-punk and new wave era and were noted for their high camp, overtly sexualized stage performances and songs. The final line-up of this incarnation—Dave Barbarossa, Matthew Ashman, and Leigh Gorman—left the band in January 1980 at the suggestion of de facto manager Malcolm McLaren to form Bow Wow Wow. The second incarnation of Adam and the Ants featured guitarist Marco Pirroni and drummer/producer Chris Hughes and was noted for its use of Burundi drums. This group lasted from February 1980 to March 1982, achieving major commercial success in the UK and abroad which continued into its frontman's solo career. With their music videos receiving airplay on MTV and Ant appearing as a guest VJ on the station, they were associated with the Second British Invasion. Here are all of Adam & The Ants' songs ranked.
Don't miss out on the TIMELESS Adam & The Ants music below! Click to experience the power of New Wave music!
10. Dog Eat Dog (Kings of the Wild Frontier 1980)
"I really kinda liked Adam and the Ants long before they were famous, and I especially held this song close to my heart..I just loved the insistent double drum beat, and Adam actually vocally delivered this song rather well I thought. This was the start of Adamania, but fortunately he really was just a flash in the pan. By the time he had become more famous, I really wished that his dog would eat him."
9. The Idea (Dirk Wears White Sox, 1979)
"This is the pinnacle of 70's english punk, a sadly overlooked masterpiece of modern art. The originality and intensity of this music outshines almost anything being made today in any genre. "
8. Tabletalk (Dirk Wears White Sox, 1979)
"Off the best Adam and the Ants album, 'Dirk Wears White Sox' The song is about Hitler, with his arm in the air, brash style, and diagonal hairstyle. It comments on the story of his affair with his neice, Geli Raubal (I said to Geli, how do you do, tabletalk. Gilly is not the correct lyric in the above passage, its Geli) The affair was insestuous, and so, could never be made public. (love of his life, too close to become a wife) She shot herself because of this (the death of this girl, came close to saving the world) Alltogether, a great song, and from a much deeper album then their later stuff..very punky and well worth a listen"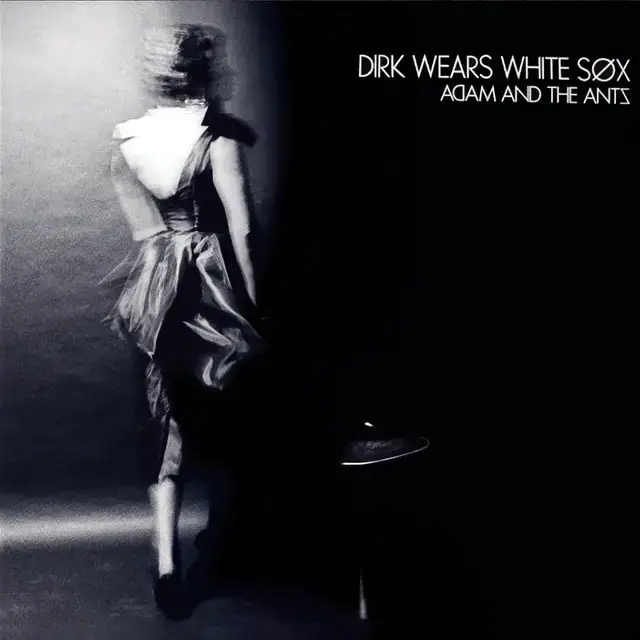 7. Kick (Dirk Wears White Sox, 1979)
"This album shows that there was a good reason we liked Adam and the Ants. They didn't rock as hard as their contemporaries the Sex Pistols, but their music was more diverse & creative. If only Adam hadn't become so contrived (see my review of Manners & Physique), he might have become one of the greats, but it I guess it wasn't meant to be."
See more: Adam & The Ants Albums Ranked
6. Goody Two Shoes (Friend or Foe, 1982)
"This is such a great album. If you are only familiar with Adam Ant, or just the big hits, treat yourself to something far more raw than his polished later works. Delicious."
5. Jolly Roger (Kings of the Wild Frontier, 1980)
"I love their talent. It's incredible. Mind blowing soundscape. I can't stop listening to the title track. I burned a hole in Spotify listening to it so much. xo to Adam and the Ants!!!!"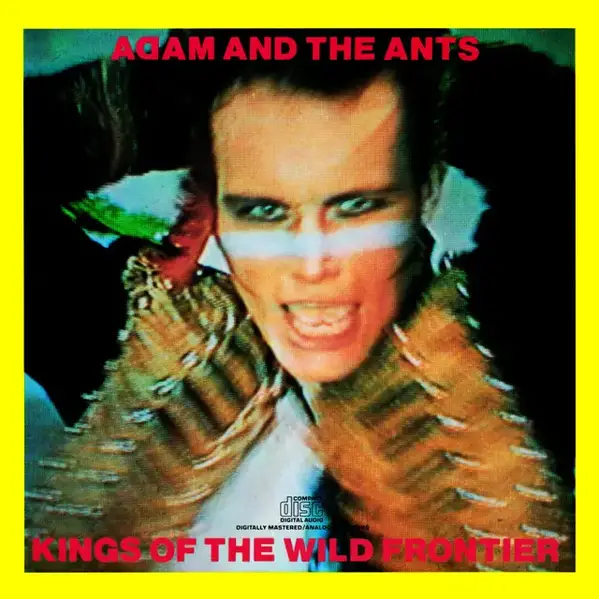 4. Animals and Men (Dirk Wears White Sox, 1979)
"Another early Ant classic. With a tribute to the Futurists Adam is dealing with the kind of subject matter that sets him apart from the average punk bands of the time. With Palasechi I think Adam is referring to Aldo Palazzeschi the futurist poet. For anyone interested, before coming back in the van from Milan check out Futurist themed restaurant Lacerba. Plenty of stuff there on Marinetti, the great Umberto Boccioni etc."
See more: Men at Work Albums Ranked
3. Antmusic (Kings of the Wild Frontier, 1980)
"At the time it never really struck me just now odd Adam and the Ants really were. At one level, "Antmusic" is a pop song, pure and simple, but it's a major hit like few others. There's a weird conviction about Adam, even when he's spouting words you may as well dismiss as rubbish: "Don't tread on an ant / He's done nothing to you / There might come a day when he's treading on you / Don't tread on an ant / You'll end up black and blue / You cut off his head / Legs come looking for you".
2. Prince Charming (Prince Charming, 1981)
"Subject to an out of court plagiarism settlement with Rolf Harris for ripping off his 1965 song "War Canoe", all the same Adam's video is a riot of early 80s British pop silliness (including the legendary Diana Dors as Fairy Godmother). "Ridicule is nothing to be scared of"… if only more pop and rock stars understood this."
1. Stand and Deliver (Prince Charming, 1981)
"No doubt that this has to be on top. The lyrics alone sum up the whole idea behind Adam's philosophy. Sheer greatness. The lyrics are what Adam and the Ants were all about. They're not just meaningless pop lyrics. It's a philosophy."