Anthem of the Sun Songs Ranked
Anthem of the Sun is the second album by rock band the Grateful Dead, released in 1968 on Warner Bros/Seven Arts. It is the first album to feature second drummer Mickey Hart. The band was also joined by Tom Constanten, who contributed avant-garde instrumental and studio techniques influenced by composers John Cage and Karlheinz Stockhausen. In 1972, a more commercial alternate mix of the album was officially released to capitalize on the band's recent success. A 2018 reissue on Rhino Records collects both the 1968 and 1972 mixes. The album was ranked number 288 on Rolling Stone magazine's list of the 500 greatest albums of all time, in both the 2003 and 2012 iterations of the list. It was voted number 376 in Colin Larkin's All Time Top 1000 Albums. Here are all of Anthem of the Sun songs ranked.
Don't miss out on the TIMELESS Grateful Dead music below! Click to experience the eclectic style of songs by these bands.
5. Caution (Do Not Stop on Tracks)
"It starts with lots of percussion and spoken vocals from Pigpen. I, for some reason, get reminded of a song Can recorded on their album, Ege Bamyasi (1972) called "Pinch", in which their vocalist Damo Suzuki was doing similar spoken vocals, and drummer Jaki Liebezeit doing similar percussion to what the two Dead percussionists were doing on "Caution". "
4. New Potato Caboose
"Another song that doesn't get a lot of attention is New Potato Caboose By Phil Lesh and obscure poet Robert Petersen. This song is brilliant. It really shows how many influences were going on in the Dead. The way this song effortlessly glides through multiple time and key signitures with obtuse harmonies (apparently too much for the Dead to perform live very often) shows off the 20th century compositional elements that Phil was immersed in at the time. Born Cross Eyed is very strange, indeed."
See more: Grateful Dead Albums Ranked
3. Alligator
"Alligator" demonstrated the presence of Mickey Hart, especially with the extended percussion solo in which both Hart and Bill Kreutzmann get their share of the spotlight. There's some extended jamming, which you often expect from the Dead anyway."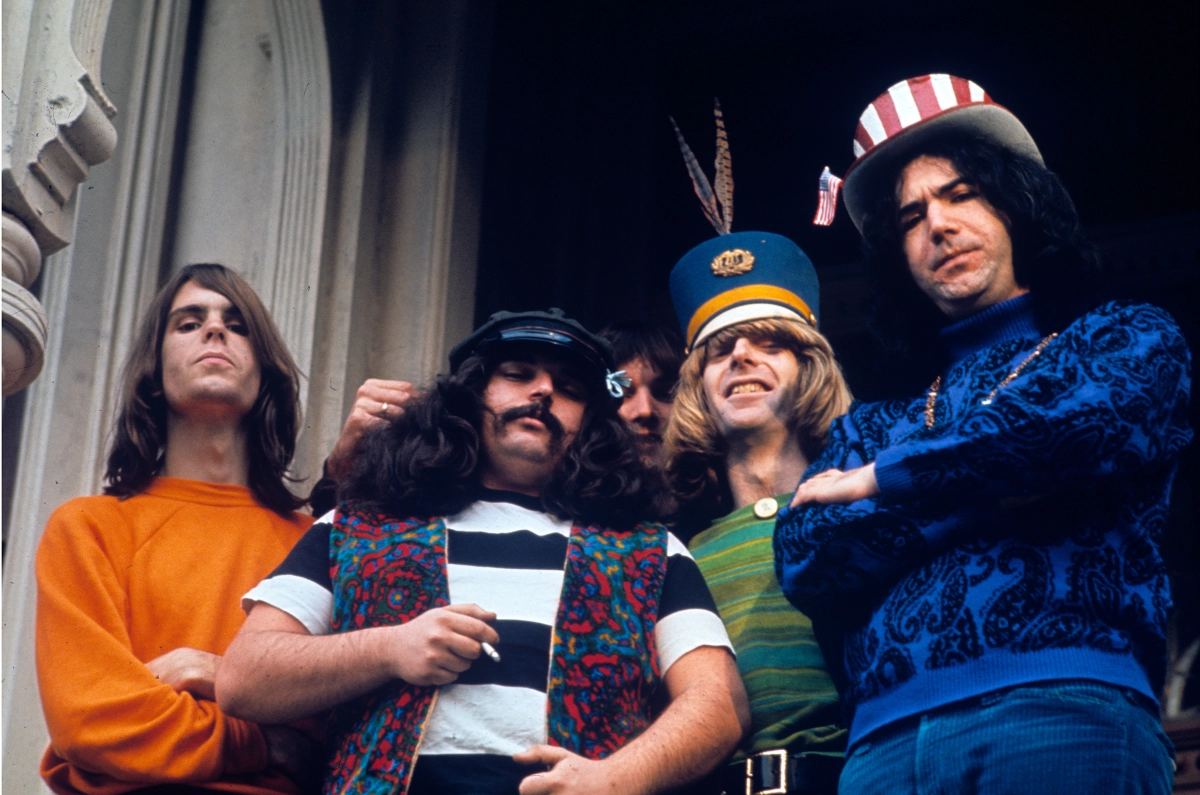 2. That's It for the Other One
"The album starts out with the suite, That's It For the Other One, which bounces around in style. As this piece evolved in concert, much of the middle part would be dropped and the band would concentrate on the driving, simple "The Other One" part of the piece."
See more: Grateful Dead Songs Ranked
1. Born Cross-Eyed
"Born Cross-Eyed" is a short, psychedelic piece, with some Spanish influences, especially from the trumpet, courtesy of Phil Lesh (he was trained on trumpet before becoming a bassist). The hidden track at the end – the mono single mix of Born Cross-Eyed (flip of the original studio Dark Star, and the A-side of the same release in the UK), which has an extra section of multi-layered feedback at its close."