Coal Chamber Songs Ranked
Coal Chamber was an American nu metal band formed by Dez Fafara and Meegs Rascón in Los Angeles, California in 1993.  Prior to Coal Chamber, the two had also created the band She's In Pain, in 1992. Coal Chamber disbanded in 2003 after ten years together and then reunited from 2011 to 2016. The band's first drummer, Jon Tor, was eventually replaced by Mike Cox. After bass guitarist Rayna Foss joined, the Coal Chamber lineup was complete. They released their debut album, Coal Chamber, in 1997. Chamber Music followed two years later. Their third album, Dark Days, was released in the spring of 2002. The only single from the album was "Fiend". Coal Chamber released one more album, Rivals, in 2015, before disbanding again in 2016. Here are all of Coal Chamber's songs ranked.
Don't miss out on the TIMELESS Coal Chamber music below! Click to experience the power of Heavy Metal!
10. Bradley (Coal Chamber, 1997)
"I love this album. It's style is reminiscent of the old Korn sound. Love it! They're newer stuff is pretty good but this album is hands down my favorite."
9. Rowboat (Dark Days, 2002)
"The album is just about 100% aggression. The soft moments are what I think helped separate `Chamber Music' from their other work and create something special, but I love their form of aggression so I cannot complain."
8. Tyler's Song (Chamber Music, 1999)
"This is probably Coal Chambers best. I love Coal Chamber, but this record blows that one up. The S/t might be heavier, but this one has more direction, and planning in the songs. Tyler's song; Another great song which is really catchy..
7. Shock the Monkey (Chamber Music, 1999)
"This is a great sophomore album from Coal Chamber. This album is equal to if not better than there first one. I have been listening to Coal Chamber for a long time and they have improved musically, and even vocally, enough to make it sound really good anyway.
See more: Coal Chamber Albums Ranked
6. Something Told Me (Resident Evil, 2002)
"This song is about trying to grow as a man in this world. It's like don't tell me why you can't do things, tell me how you are gonna get it done. It's a life song and is also about people trying to change you."
5. Oddity (Coal Chamber, 1997)
"Great stuff. For the song's meaning, I think hes saying hes forgotton who he was (need some identity) and become something he totally doesnt want to be (ive become the oddity). But he cant change it (this is the way its got to be)"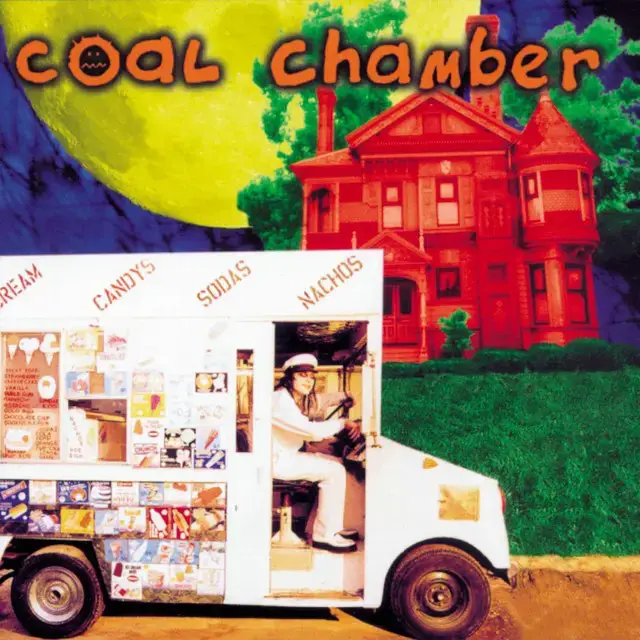 4. Sway (Coal Chamber, 1997)
"The lyrics at the start of the song were taken from a classic and transformed into something amazing. The riff is extremely simple. Only 3 frets on the guitar. Although heavy and simple, it is a great song."
3. Fiend (Dark Days, 2002)
"I really like this song. I read this song was about when Dez realised some of his friends aren't really his friends. and he got pissed off when he thought about it.. that's why all the anger in this song.. and on the album"
2. Big Truck (Coal Chamber, 1997)
"Many say the lyrics of this song don't make sense. Obviously you're using some cheap headphones and not listening correctly because they actually work perfectly fine with the name of the song and tell a story of a crazed ice cream truck driver"
1. Loco (Ozzfest 1996, 1996)
"The best Coal Chamber song by far! Simply because the huge buildup at the beginning followed by the greatest head banging riff ever created. Vocals are deep and line perfectly with the guitar and drums. Phenomenal song."