Jason Farris Brown (born August 27, 1969) known professionally as Colt Ford, is an American singer, songwriter, entrepreneur, and former professional golfer best known for his music fusing the country and rap genres. He has released seven albums via Average Joes Entertainment, which he co-founded. Ford has charted six times on the Hot Country Songs charts and co-wrote (with Brantley Gilbert) "Dirt Road Anthem", a song on his 2008 album Ride Through the Country, which Jason Aldean later covered on his My Kinda Party album. Ford was the first, and so far only, artist to have a Number One album on BillboardTop Country Albums and Top Rap Albums. Here are all of Colt Ford's songs ranked.
Don't miss out on the CLASSIC hits of Colt Ford! Click and enjoy the songs of this very talented artist!
8. Country Thang (Every Chance I Get, 2011)
"I cannot understand why his music is not played more on the radio. Upbeat and fun! Lovin' it! Look forward to more by him!  I love his collaborations with other country and non-country singers. I say if you are looking for some country w/a twist you will enjoy this one."
7. Crank It Up (Thanks for Listening, 2014)
"The Party song… Going H.A.M. so crank it up! This one is on all my party mixes. A little tribute to AC/DC in there. A different kind of country all together. A lot of these songs I have never heard on the radio."
6. No Trash In My Trailer (Ride Through the Country, 2008)
"Although I just recently discovered Colt Ford I know all of the words to this song already and catch myself walking around singing it. It's just a fun song! Colt Ford is great! He puts a unique twist on Country Music and speaks the truth in his lyrics. "
5. Waste Some Time (Every Chance I Get, 2011)
"I Love this song.. mixing genres keeps it fresh and sets it apart from the rest. Colt's one of my favorite artists. Country boys can rap too!
See more: Colt Ford Albums Ranked
4. Workin' On (Thanks for Listening, 2014)
"This song doesn't get enough credit for its message. I'd like to personally thank everyone who is serving or had ever served in our armed forces. You gave me a home to grow up in that was safe and I wanna be just like ya'll out of highschool. Serving to give children a safe home."
3. Drivin' Around Song (Declaration of Independence, 2012)
"The backing vocals of Jason Aldean is a nice touch. I go to work early in the morning, and this is my theme song I listen to every morning. Gets me moving in those early AM hours."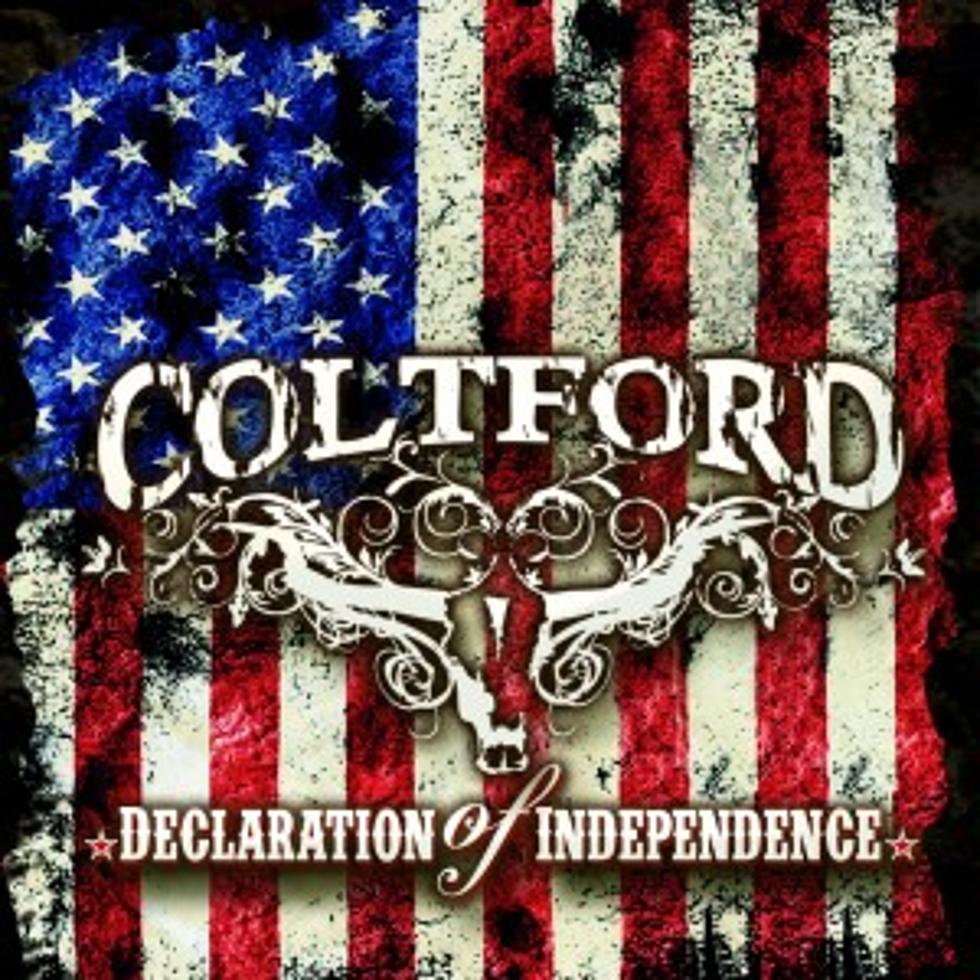 2. Answer to No One (Declaration of Independence, 2012)
"Love the music – but hate the cow bell in the one song. The rest of the album is very good – I find my self singing the song when I am away from the car! You have to know that this is the country version of 'rap' with out all the nasty lyrics!"
1. Back (Declaration of Independence, 2012)
"At first I didn't like the "rap" style of singing in the song but once I listened to it several more times I fell in love with it. I'm sure Colt Ford wanted the listener to think back to their younger years and for my he succeeded in getting me to."