Corporate America Songs Ranked
Corporate America is the fifth studio album by American hard rock band Boston, released in 2002. Most editions feature a live version of "Livin' for You". The original version of "Livin' for You" is from Boston's previous full-length album Walk On (1994). The album also introduced both Anton Cosmo and Kimberley Dahme as both band members and songwriters. This is the last Boston album to feature lead vocalist and founding member Brad Delp, during his lifetime before his death in 2007. It also marked the final appearance of Fran Cosmo. The album sold 32,000 copies in its first week of release and charted at 42 on the Billboard 200. By 2013, the album had sold over 500,000 copies in the United States. The album was pulled from all digital and retail markets by founding member Tom Scholz due to a record company dispute with Artemis. Here are all of Corporate America's songs ranked.
Don't miss out on the HOTTEST Boston music Below! Click to experience the creativity of Tom Scholz!
9. You Gave up on Love
"Kimberly Dahme sings the vocals with two male vocalists (oddly enough, they aren't Cosmo and Delp). This song fits the style prevalent throughout Third Stage. And it may be the best track on the disc. Does it crack the Boston elite ("Foreplay/Long Time", "More Than A Feeling", "Peace of Mind", and "Don't Look Back")? Not quite, but it ranks among Boston's best songs."
8. I Had a Good Time
"One of the best tracks on this album, "I Had A Good Time" would've fit perfectly onto Boston's 1986 album Third Stage and, in fact, has many similarities to some songs off of Third Stage (most notably "I Think I Like It" and "We're Ready"). Brad Delp provides the vocals on this one. This song easily ranks among Boston's better songs. No, it isn't "More Than A Feeling" but it's on par with many of the best "second tier" Boston songs like the aforementioned "We're Ready" and "I Think I Like It"."
7. Didn't Mean to Fall in Love
"This is another excellent song. Brad Delp sings lead vocals here as the song combines various aspects of Third Stage and Walk On."
See more: Boston Albums Ranked Worst to Best
6. Stare out Your Window
"An upbeat song, the first of the Cosmo penned tunes is a pretty good song. It certainly doesn't have a Boston sound to it, but it's a good song nonetheless. Fran Cosmo provides the vocals. "
5. Cryin'
"This song doesn't do much for me. "Cryin'" is a decent ballad but it's merely a third tier Boston song. Fran Cosmo provides the vocals. It rates a seven."
4. Corporate America
"If you're familiar with the new tracks from Boston's Greatest Hits album ("Higher Power" and "Tell Me"), then you already have an idea of what this track sounds like. In fact, this osng is basically a combination of "Tell Me" and "Higher Power". And though I find the lyrics to be disturbingly and distressingly anti-corporate America, I can look past the radical leftist lyrics and hear a great song."
See more: Boston Songs Ranked
3. Turn It Off
"Of the three Anthony Cosmo penned tracks (all of which are sung by Fran Cosmo), this is the only one that sounds like past Boston (think Walk On). Not only that but this epic, high-octane song just may be the best one on the album."
2. With You
"With You" is clearly a nice song, and Kimberly Dahme shows she has a good voice, I (like many others) still can't believe this is on a Boston album. Dahme sings this folksy pop ballad and though it is a big departure for Boston, this song is very good."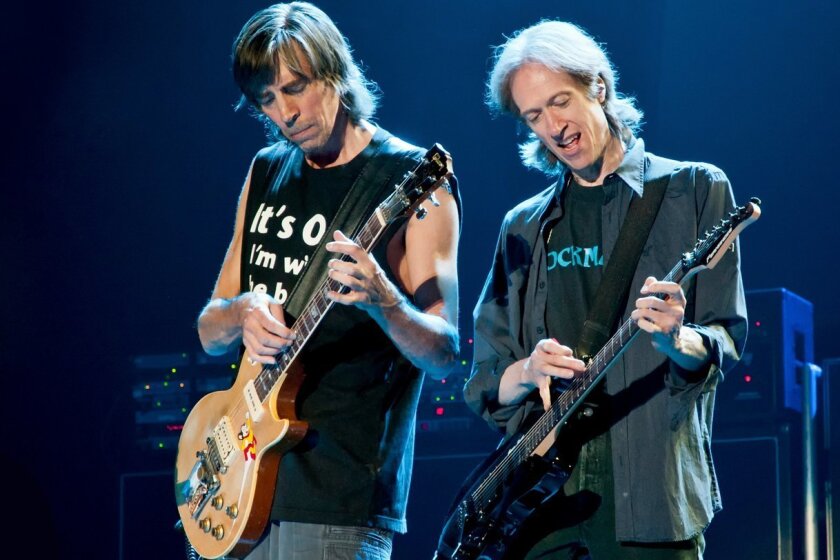 1. Someone
"Even though it's Brad Delp singing lead here, this song would have been right at home on 1994's Walk On (it kinda reminds me of "I Need Your Love"). Like every track on Walk On, this is a very good song."