Dave Matthews Band Albums Ranked
Dave Matthews Band is an American rock band, formed in Charlottesville, Virginia in 1991. The band's founding members are singer-songwriter and guitarist Dave Matthews, bassist Stefan Lessard, drummer and backing vocalist Carter Beauford, violinist and backing vocalist Boyd Tinsley, and saxophonist LeRoi Moore, who died after complications from an ATV accident in August 2008. Dave Matthews Band's 1994 major label debut album, Under the Table and Dreaming, brought the band worldwide fame and was eventually certified six times platinum. As of 2018, the band had sold more than 20 million concert tickets and a combined total of 38 million CDs and DVDs. Their 2018 album, Come Tomorrow, debuted at #1 on the Billboard 200, making DMB the first band to have seven consecutive studio albums debut at the peak. Here are all of Dave Matthews Band's albums ranked.
Don't miss out on the TIMELESS Dave Matthews Band music below! Click to experience one of the greatest jam bands of all time!
9. Stand Up (2005)
"Yes, in some ways this is a different type of music than fans are used to but different is still good. There are so many very beautiful songs on Stand Up that make you feel and make you, God forbid, think. It still captures the common themes about love, regret, hope – who we are to ourselves, each other and the world, that is always in DMB's music. Stolen Away on 55th and 3rd is poetry, that carries the listener right to the feelings of the writer. Steady As We Go is a sensitive love song that is a gem. I think this music is about feelings and thoughts from a group of men that are more mature and have a different perspective-a perspective that comes from living."
8. Away from the World (2012)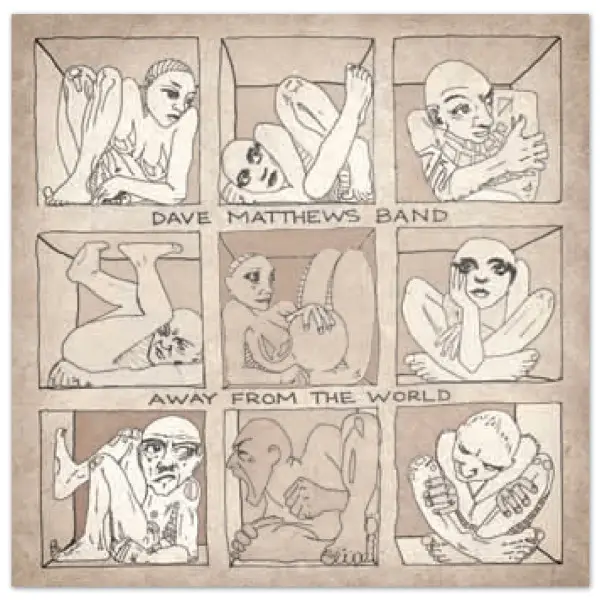 "The musicality of this album is amazing. The lyrics are fantastic, the melodies are beautiful, the instrumentation is top-notch, I've become obsessed with this album. I bought it when it first came out and enjoyed it every time I listened to it during that first month, and then all of a sudden I'd hear something in a song that I hadn't noticed before; maybe the bass line, maybe a harmony, maybe a theme that was touched upon in another song, or, in the case of "Mercy" it spoke perfectly to the politics of our country (whereas previously I thought it spoke perfectly to our environmental issues). It's an album that gets better and better and strikes more and more chords as time goes on."
7. Come Tomorrow (2018)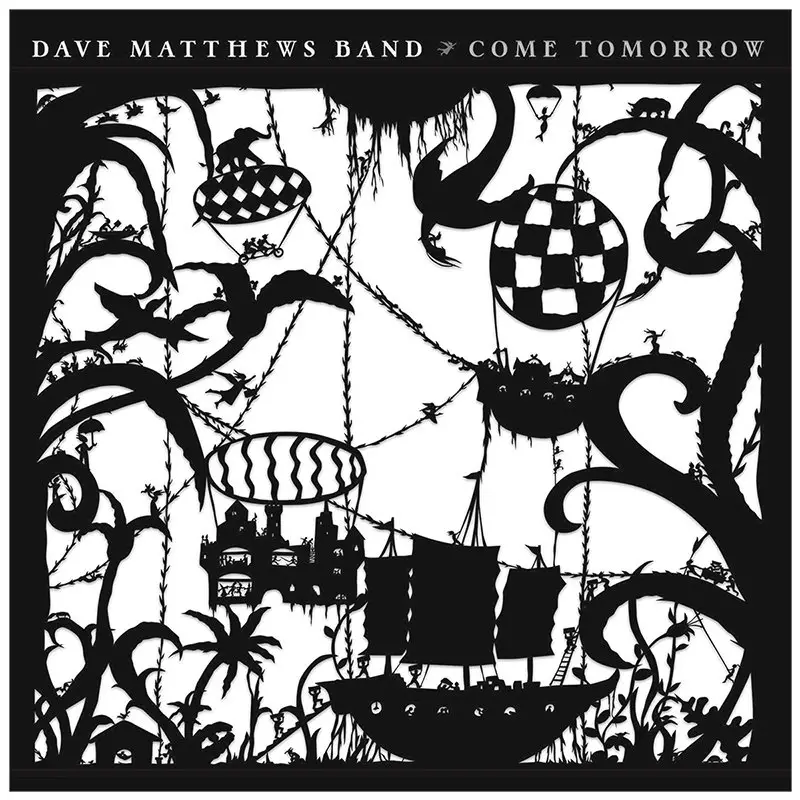 "I'm a big DMB fan and I tried not to read reviews of this album before listening to it(unfortunately I saw a few). I heard Dave perform live on the Howard Stern show and I was in for the album. At first to be honest I did not immediately love the whole album but I could pick out a few standout favorites. The problem was, I realized I was getting about a minute into the songs and going to the next one trying to quickly find something I liked. A lot of these songs change entirely 2-3 times throughout the song and that I discovered is what I really enjoyed about this album. I started listening to it end to end over and over and wouldn't you know it, I love the whole thing."
6. Everyday (2001)
"I have already reviewed and raved about their first album 'under the table and dreaming' but on 'Everyday' the sound is punchier and the lyrics less obscure. This is a rock album and is head and shoulders above anything Cheap Trick and Goo Goo Dolls have ever done. Lyrically and musically it does not get better than this. Dave Matthews is a great singer. The electric guitars on this album add a new dimension to the Band's sound. I love every song on 'Everyday'. They are all 10/10. The arrangements are very clever. The songs are very varied and each one is a masterpiece."
See More: Talking Heads Albums Ranked
5. Busted Stuff (2002)
"Greystreet is much more lyrically pleasing, yet Dave's voice has taken a sullen tone in this version that gives the song a much weightier feeling. The instrumentation is far more driving and electric than is found on Lillywhite. Captain has a quicker tempo and an excellent bass line courtesy of Stefan Lessard. Grace is Gone is truly excellent in this album and is indeed one of the highlights. Kit Kat Jam has no lyrics, and is pure instrumental ecstasy. And of course Bartender is an outstanding climax to the album with emotion and power in every note."
4. Big Whiskey & The GrooGrux King (2009)
"Dave's lyrics still play with pun and metaphor and are more poetic than I can adequately describe. However, on a couple of tracks the vocals are maybe a little under-mixed (my only slight criticism of the entire album). DMB rock – but they don't do 4/4, 12bar, and three chords. There is an abundance of tempo, rhythm, key and stylistic mergers/changes that will keep any muso's hairs-on-the-back-of-the-neck firmly aroused. A stronger brass section and more orchestral arrangements are departures from previous offerings. The sound is stronger, firmer and slightly heavier."
3. Under the Table and Dreaming (1994)
"Under the table's a great alternative rock album and one of my favorite albums of all time. All of their other albums are decent but Under the Table's a masterpiece and they never made an album as good as it. It has their radio hits Ants Marching, What Would You Say? and Satellite. Those are great songs but it has even better non-popular ones like Typical Situation, Warehouse, Jimi Thing and Pay for What You Get. There's a lot of DMB haters but Under the Table is amazing and there opinions don't matter."
2. Crash (1996)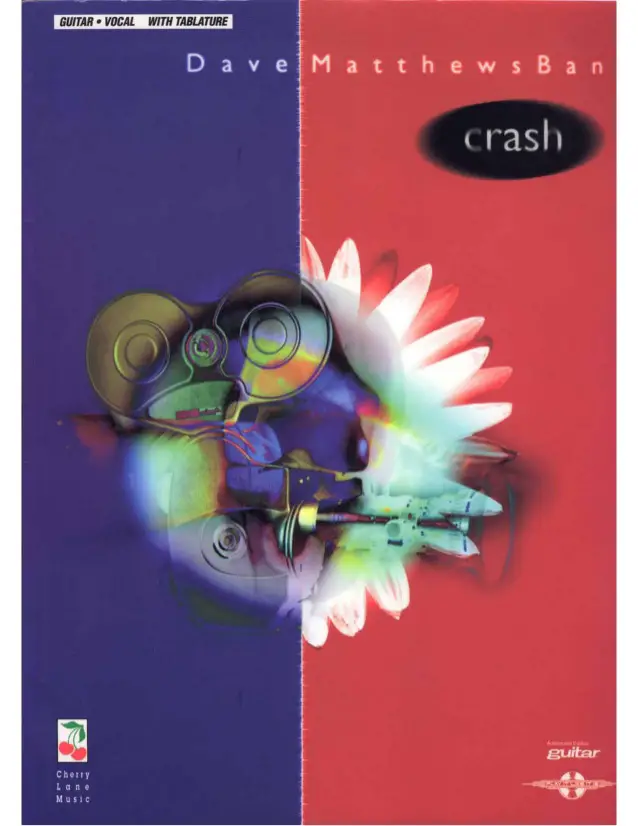 "CRASH by the Dave Matthew Band is just amazing. I can't believe I waited so long to buy this. How would I describe this album in one word? STUNNING. I mean, between the seamless percussion and sensuous vocals, this album has you at the opening bars of "So Much To Say" (track #1) and doesn't let go until "Proudest Monkey" (the final track, #12). Dave Matthews is masterful here, as are the supporting musicians. The soaring violin-work on track #3, "Crash," on of their most well-known songs, is masterfully delivered by Boyd Tinsley. Oh my God, I would marry this man and I have never even had a conversation with him….he seduces me with his violin. This whole album is an odyssey through love, sexuality and alienated indifference. This music is way more than compelling melodies. The lyrics are poetry. Dave Matthews is at once intimately alluring on "Crash," and then emotinally unavailable on "Say Goodbye," an ode to one night stands. Get this album today."
1. Before These Crowded Streets (1998)
"In this day and age of cookie-cutter pop "musicians", it's so refreshing to always be able to escape into the music of Dave Matthews… He has amazing range and talent — and yet, unlike so many others, he has his own STYLE… That being said, I have been a long-time fan of Dave Matthews, and I must admit, this is probably my favorite of his CD's… It has a rough back-to-the-roots sound to it, and the songs just seem to melt into one another — it's really a beautifully recorded album…I recommend this to anyone who is even remotely a fan of Dave Matthews and/or the Dave Matthews Band. Word of warning, though: most of the songs on this album aren't exactly "radio material" — such as "Don't Drink the Water" and "The Last Stop" — but that's the beauty of it… Much like his earlier albums…"