Death Magnetic Songs Ranked
Death Magnetic is the ninth studio album by American heavy metal band Metallica, released on September 12, 2008, through Warner Bros. Records. The album was produced by Rick Rubin, marking the band's first album since …And Justice for All (1988) not to be produced by longtime collaborator Bob Rock. It is also the first Metallica album to feature bassist Robert Trujillo, and the second to share writing credit to all of the band's members. Death Magnetic made Metallica the first band to achieve five consecutive number-one studio albums on the U.S. Billboard 200.[5][6][7] The album received positive reviews, but its production was criticized as overcompressed and cited as a product of the loudness war. The album and its songs were nominated for six Grammy Awards (five in 2009 and one in 2010) and won three, including Best Metal Performance for "My Apocalypse". In support of the album, Metallica embarked on the World Magnetic Tour from October 2008 to November 2010. Four unreleased tracks from the album's recording sessions were later released as the Beyond Magnetic EP in December 2011. Here are all of Death Magnetic songs ranked.
Don't miss out on the TIMELESS Metallica music below! Click to experience the power of Thrash Metal!
10. The End of the Line
"The lyrics are absolutely astonishing. The chorus is very catchy. After a guitar solo where it sound like the guitar is going to explode, it drops to an interlude, then revs back up to full speed before halting to a sudden finish because the song has reached the end of the line."
9. My Apocalypse
"Thumping thrash track with some galloping riffing and the trademark drum/percussive lyrical delivery. A "Master of puppets" album kind of track. Lyrics feature the album title. Interesting drum tone with busy drumming at times. Early on the drums have a vaguely "Run to the hills" vibe to them."
8. Broken, Beat & Scarred
"Has a sort of false start to it, with ominous riffs and perhaps an Arabesque lead guitar style. Swaggering riffing and vocals…they swing, in a bluesy way. It sounds like the guitar is utilising some sort of fx, as far as the tone goes. Lyrics are short and simple. There's a generic 'shredding' passage."
See more: Metallica Albums Ranked
7. The Judas Kiss
"Big riffing, with a stuttering thrash style riffing at times. Wah pedal on the guitar later too, I think. I don't mind the poppier change in the drum rhythm from 6:19 – 6:50, I believe. Has a guitar solo and the guitar is cutesy at 5:50 – 6:02."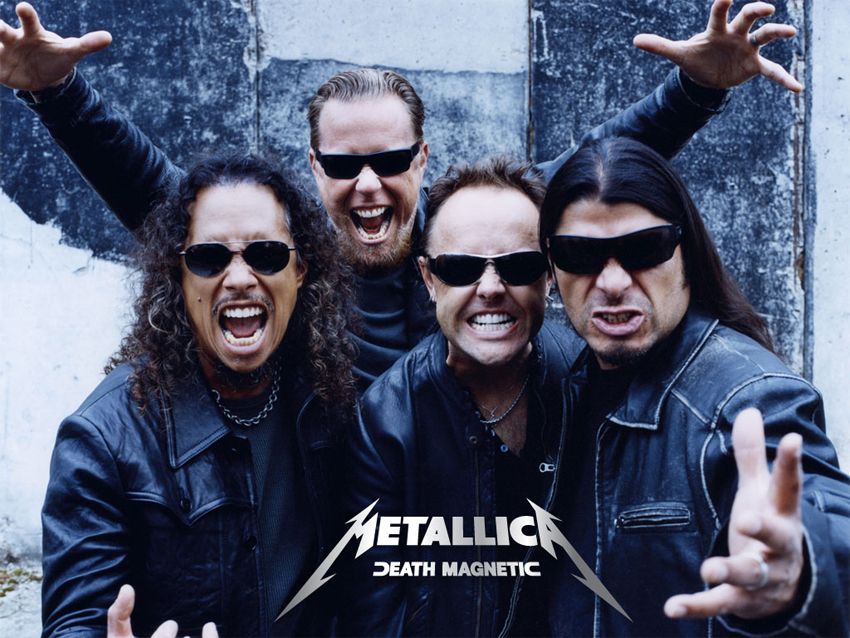 6. Suicide & Redemption
"9:57 minutes long. An instrumental. On first listen I gave this a "[.]" rating and on second listen bumped it up to "(.)". A likeable track in other words, but no world beater. Longest track on the album is good for the riffing groove and solo-ing. Has subtle bass…sort of punk for the intro. Found the riffing vaguely AC/DC like and the lead guitar vaguely like Santana. Drum solo (8:18 – 8:37) has a 1970s vibe to it…sort of a la Ram Jam's "Black Betty". Guitar has different textures at times."
5. Cyanide
"Hard riffing track with some wah pedal used. Small passages of just the bass guitar and a simple beat. Drumming is interesting at times as is its tone. Slower tempo parts have a rich guitar tone for the notes…maybe like something off of their "Load" album, perhaps. Extended guitar solo later on."
4. The Unforgiven III
"Piano intro, joined by a violin and cello, perhaps. Laid back for this part. Brass instrumentation comes in shortly after. Lead guitar has a "Load" vibe to it and the rhythm guitar has a "ReLoad" vibe to it. Rich, deep guitar notes. Slow to medium tempo track. Gets riffing later and you also get a guitar solo later on. You do get some orchestral instruments in the rock parts of the songs. A drum part is vaguely "Enter Sandman" like."
See more: Metallica Songs Ranked
3. That Was Just Your Life
"Album opener, starts with a heartbeat sound. Rich guitar tones do a sort of variation on "Enter Sandman" for the intro. Has an eerie movie soundtrack kind of vibe to it here. A staticky track with harsh sound quality. Noticeable bass, medium-fast tempo track later, as far as the riffing goes. A bit Black Sabbath like, as far as the atmosphere of the song goes, later on. Has some fast beats."
2. The Day that Never Comes
"Lead guitar notes could be something akin to The Beach Boys' "Wouldn't it be nice" and there is a richer guitar tone playing notes something like Mason Williams' classic "Classical gas". Two lead guitars by the sounds of it in any case. Song gets a tougher sound later on, with Led Zeppelin style distortion on the guitar. Drums sound tinny at times. If this is indeed one of the better songs on the album, it's due to the melodic first part of the song, before it gets tougher in sound."
1. All Nightmare Long
"Has a sort of drowsy, country variation on "Enter Sandman", followed by a "Master of puppets" album style thrash attack…perhaps something along the lines of "The thing that should not be"…but more intense. Drumming is busy and with an interesting tone early on. The title lyrics didn't really grab me…might have scored a "[.]" otherwise. This track also has guitar tone fx at times."