Dressed to Kill Songs Ranked
Dressed to Kill is the third studio album by American hard rock band Kiss, released on March 19, 1975. It was produced by Casablanca Records president Neil Bogart, as the label's financial situation at the time did not permit the hiring of a professional producer. Dressed to Kill was re-released in 1997 in a remastered version. Possibly due to the short length of the album, original vinyl versions had long pauses between each track to create the illusion that the sides were longer than they were. Each side ran just 15 minutes, and some of the song times were listed incorrectly on the vinyl versions. For example, "Two Timer" was listed at 2:59 and "Ladies in Waiting" was listed at 2:47. While the album cover depicts Kiss in business suits, the only member of the band who actually owned one was Peter Criss. The suits worn on the cover by the rest of the band were owned by manager Bill Aucoin. The original vinyl release of the album also had the Kiss logo embossed around the picture. The photograph of the band on the album cover was taken on the southwest corner of 23rd Street and 8th Avenue looking north in New York City. Here are all of Dressed to Kill songs ranked.
Don't miss one of the kings of rock! Click below and listen to the legendary music of the rock metal group Kiss.
10. Ladies In Waiting
"Great music and vocals from Gene. The lyrics are a little lacking on this song too. A good rocker. Love the solo. Ace takes it up a notch."
9. Two Timer
"This song is ONE of my favorites. The music & the beat is somewhat slower, but it's very enjoyable to me. It is sung by Gene & I also LOVE the MUSIC to this song. A typically dark and heavy Gene song. The lyrics aren't very good, but the music is fantastic and Gene's vocals are great."
8. Anything for My Baby
"This is where things begin to go wrong. This is a very weak song from Kiss. It doesn't have any energy and the band sounds bored performing it. Probably just a filler song. Anything For My Baby features some outstanding drum playing by Peter, while Paul Stanley sings once again proving that he is without a doubt the Starchild Rock God."
See more: Kiss Albums Ranked
7. Love Her All I Can
"Not too bad. The music is cool and Ace's solos are perfect. The lyrics are cool, but the verses are sung by Gene and Paul together in an odd key and it doesn't work real well."
6. Getaway
"An odd sounding Ace song. His songs are usually the heaviest ones. This one is to lightweight and bouncy. Peter's vocals make up for the mediocre music. The song Getaway features Peter Criss singing his heart out along with more amazing guitar riffs backing him up throughout."
5. Room Service
"This song from Paul is very upbeat and bouncy. His vocals are great here, but the song is a little too happy-sounding to be perfect. I always thought this song is fun & rather humorous."
See more: Kiss Songs Ranked
4. Rock Bottom
"I love the instrumental INTRO to this song…it's kind of pretty. This song is another of my favorites, from the intro to the end. A beautiful acoustic intro from Ace moves right into an excellent rocker from Paul. This is one of those overlooked Kiss Klassics. This one of Paul's heaviest. Excellent."
3. C'mon and Love Me
"This is another one of my favorite songs on this album. I always got a kick out of the opening words: "She's a Dancer..a Romancer..I'm a Capricorn & She's a Cancer". This song is good & it's also been recorded Live in Concert in 1975."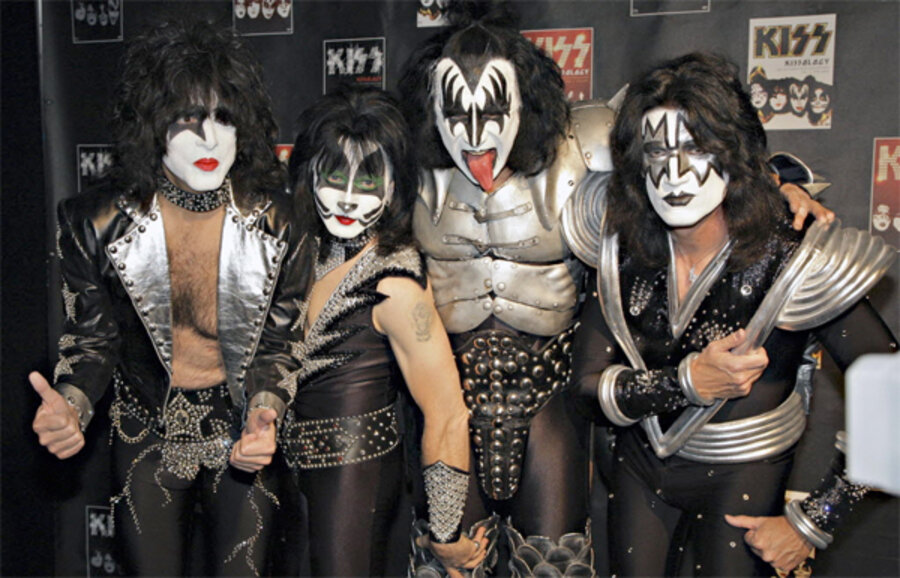 2. She
"One of Gene's old Wicked Lester songs. Musically, it sounds like Blue Oyster Cult. It is very heavy with a slow beat. The lyrics don't make much sense, but Gene sings them perfectly. One of the best of all Kiss songs."
1. Rock and Roll All Nite
"Unless you have been living under a rock for the past thirty years, you know this song. Great party anthem. It is WAY overplayed though. Otherwise a good song. The album's closer which has got to be the best end song on any album that I have ever heard, the mighty and well-known KISS signature anthem song, Rock and Roll All Nite. Man, Oh Man, albums just do not get any better than this!"