Elizabeth Cotten Albums Ranked
Elizabeth "Libba" Cotten (née Nevills) (January 5, 1893 – June 29, 1987) was an American blues and folk musician, singer, and songwriter. A self-taught left-handed guitarist, Cotten developed her own original style. She played the guitar strung for a right-handed player, but played it upside down, as she was left-handed. This position meant that she would play the bass lines with her fingers and the melody with her thumb. Her signature alternating bass style has become known as "Cotten picking". Cotten began writing music while toying with her older brother's banjo. She was left-handed, so she played the banjo in reverse position. Later, when she transferred her songs to the guitar, she formed a unique style, since on a 5-string banjo the uppermost string is not a bass string, but a short, high-pitched string that ends at the fifth fret. This required her to adopt a unique style for the guitar. She first played with the "all finger downstrokes" like a banjo. Later, her playing evolved into a unique style of fingerpicking. Her signature alternating bass style is now known as "Cotten picking". Her fingerpicking techniques have influenced many other musicians. Here are all of Elizabeth Cotten's albums ranked.
Don't miss out the music of Elizabeth Cotten. Click below and experience one of the greatest musician of all time.
3. Elizabeth Cotten, Volume 3: When I'm Gone, 1979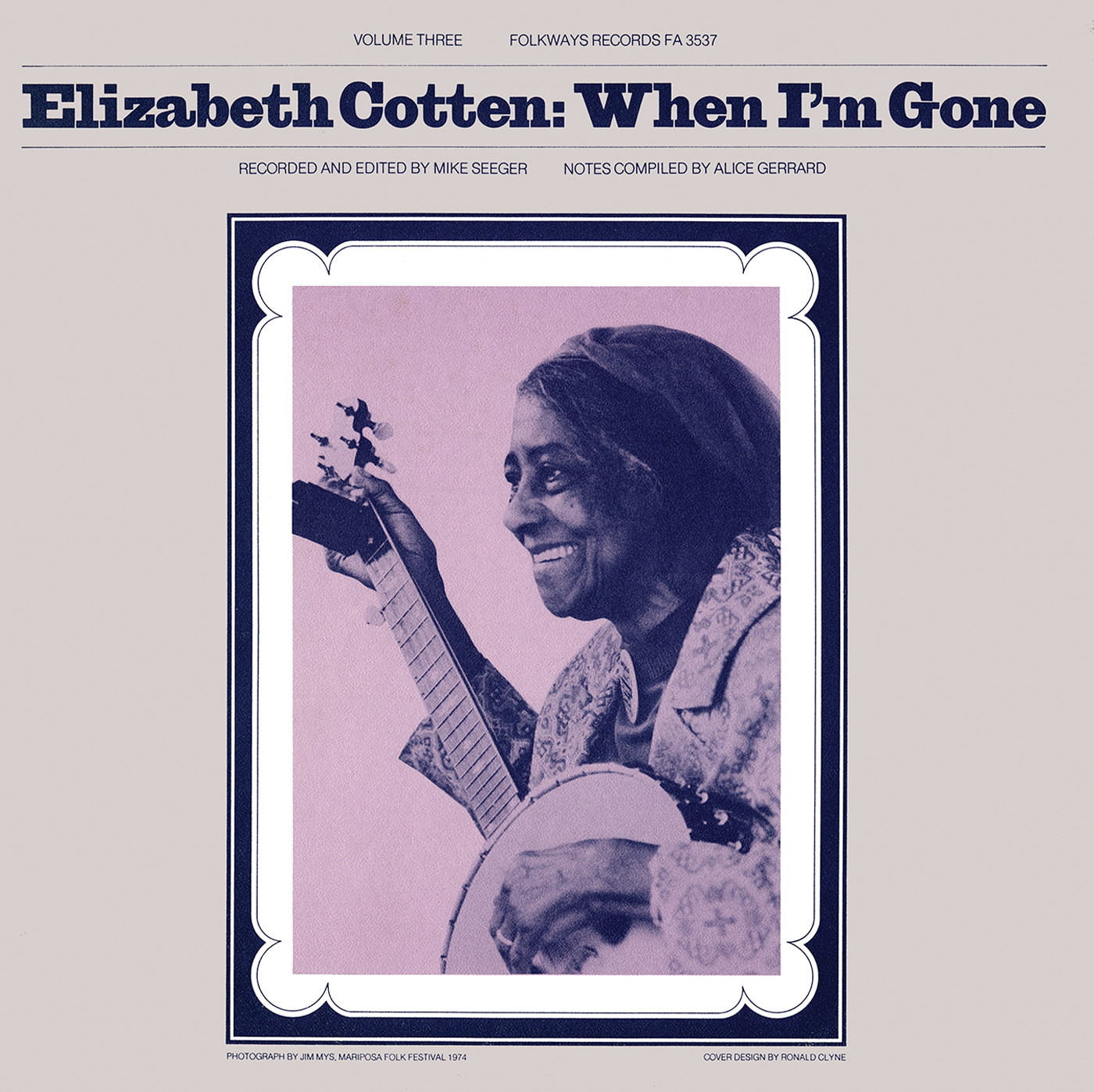 "I think what's beautiful about this album is its ordinariness. Elizabeth Cotten wasn't a professional musician. She was a normal, everyday person for whom music was a hobby. There are so many people like that out there in the world. This album for me is a reminder of the infinite worlds of creativity and depth that exist all around us on any given day. Spend time getting to know more or less anyone and it's amazing what comes out. Yes, Elizabeth Cotten had a rare talent but just think how many people like her there have been out there in the world that never got the chance to put their talents on display."
2. Vol. 2: Shake Sugaree, 1967
"Vol. 2: Shake Sugaree is a mixture of 10 old tunes and six newer ones, most of the new stuff being on side one, and side two consisting mainly of old religious songs. Her main style involved playing a right-handed guitar upside down (she was left-handed), playing the melodies with her thumb and the bass lines with her fingers. The liner notes get really technical, breaking down her guitar playing to two or three different styles, the "two finger" and "banjo" styles ("Mamma Nobody's Here But the Baby" is the latter) are the two used most frequently, but there's also others, like on "Washington Blues" which has a more choppier rhythm using three or four fingers. It's all very similar anyway, the main thing is there's never any strumming, whether it's acoustic guitar or banjo."
1. Folksongs And Instrumentals With Guitar, 1958
"With her gentle murmur and finger, talent as an interpreter of traditional folk and blues and her fingerpicking skills, Cotten reminds me a bit of Mississippi John Hurt, which is obviously a good thing. She doesn't bowl me over like Hurt does, but this is still come of the most charmingly relaxing music of this type I've heard. It's a shame that she didn't record when she was younger but her weathered voice is part of the appeal and we're blessed to have this and her later recordings."