Exile on Main St Songs Ranked
Exile on Main St. is a studio album by the English rock band the Rolling Stones. Released on 12 May 1972 by Rolling Stones Records, it was the band's first double album, tenth studio album in the United Kingdom, and twelfth American album. Recording began in 1969 in England during sessions for Sticky Fingers and continued in mid-1971 at a rented villa in the South of France named Nellcôte while the band lived abroad as tax exiles. A collage of various images, the album's artwork, according to frontman Mick Jagger, reflects the Rolling Stones as "runaway outlaws using the blues as its weapon against the world", showcasing "feeling of joyful isolation, grinning in the face of a scary and unknown future". The album was originally met with mixed reviews before a positive critical reassessment during the 1970s. It has since been viewed by many critics as the Rolling Stones' best work and a culmination of a string of the band's highly critically successful albums, following the releases of Beggars Banquet (1968), Let It Bleed (1969) and Sticky Fingers (1971). Rolling Stone has ranked Exile on Main St. number 7 on its list of the 500 Greatest Albums of All Time in 2003 and 2012, and dropping to number 14 in the 2020 edition, the highest Rolling Stones album ranked on the list. In 2012, the album was inducted into the Grammy Hall of Fame, the band's fourth album to be inducted. Here are all of Exile on Main St songs ranked.
Don't miss out on the TIMELESS Rolling Stones music below! Click to experience the power of Mick Jagger and Keith Richards!
18. Shake Your Hips
"The band sounds bored in Shake Your Hips. I get it isn't their song, but they could make it sound enjoyable at least? As a song it's probably better than the next two but the performance is so damn dry."
17. I Just Want to See His Face
"I love the weirdness and the bass line, Mick wants to see Jesus. "I Just Want to See His Face" is interesting work, in theory, dissecting the gospel sound with strange studio tricks, but I don't quite get what's that one is supposed to take from listening to it."
16. Turd On the Run
"Turd on the Run" is just an electric blues soundscape, and I would be lying if I said that I haven't found some charms in it despite the stupid lyrics."
15. Casino Boogie
"Casino Boogie" Jagger tries to paint once again a picture of a directionless generation by saying random offensive shit… but this time there's no texture for it to linger on, so the effect is almost null."
14. Stop Breaking Down
"The Stones sound has matured since the Brian Jones years, and the Robert Johnson cover "Stop Breaking Down" is as much about what they can do with staff like Mick Taylor as it is about authenticity (much of the record was recorded on the French Riviera, which the band decamped to in protest against British income tax). "
See more: Rolling Stones Albums Ranked
13. Sweet Black Angel
"Sweet Black Angel" is a weird one, a simple protest sing-along accompanied by an acoustic guitar and some unusual but cool percussion sounds (nocturnal vibes galore, that güiro is the song of the crickets)."
12. Ventilator Blues
"Ventilator Blues" starts the transition back into more soulful territory, although this is primarily an old-school, down-tempo blues song."
11. Soul Survivor
"Soul Survivor is possibly the most straight up song here and is a really good end to the album. The riff has been used somewhere else… trying to think where."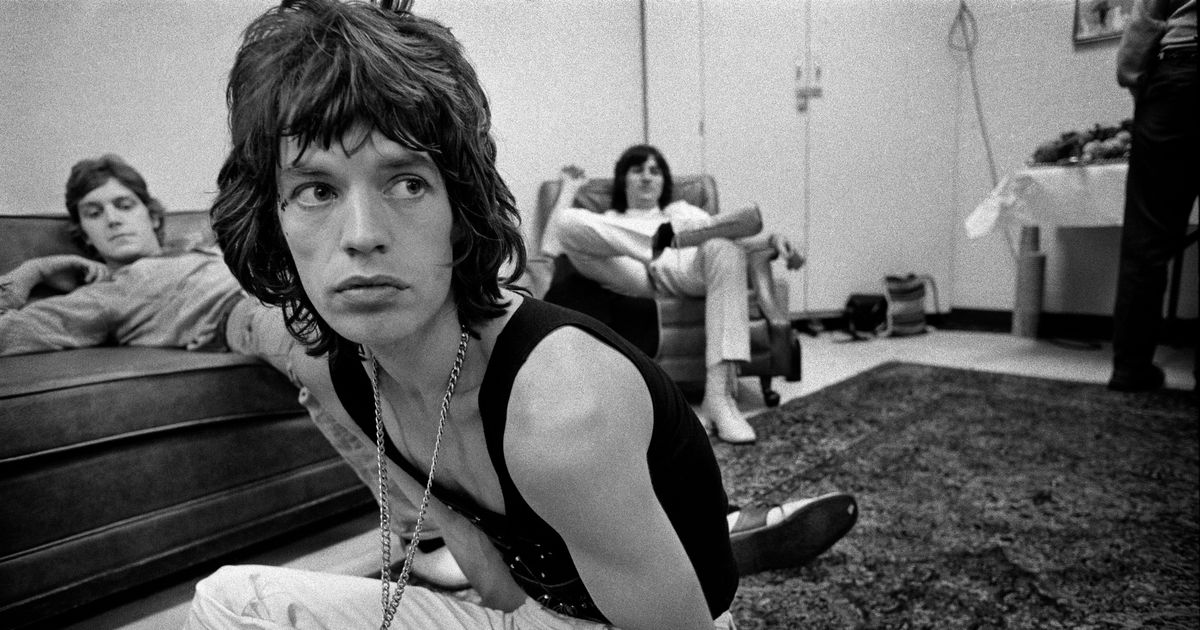 10. Torn and Frayed
".Perhaps the finest musical moments on the album are not played by the Stones at all but by Al Perkins, whose pedal steel soloing in `Torn and Frayed' is positively inspired and strikes the perfect emotional chord for the composition."
9. Sweet Virginia
"The country vibes are prominent as well. "Sweet Virginia" is a classic of country rock, a very simple chord progression and a couple of colorful arrangements from as many different instruments as the band could get. Jagger knows that he has to belt it all out in order for it to be believable, and he doesn't disappoint."
8. Rip This Joint
"Things get even hotter on Rip This Joint, the band almost losing control as they kick the shit out of this 50s rocker, Bobby Keys bringing the house down with his sax solo."
7. All Down the Line
"All Down the Line is my favourite Stones song not only on this album, but in total. Everything about this song is out of this world, from the lyrics to the rhythm to the solo to… well like I said everything! It's also one of the more famous songs on the album as it was performed live a shit load and was a B-side."
See more: Rolling Stones Songs Ranked
6. Let It Loose
"If it's not the best song on the album, it certainly is the emotional climax, acting as the culmination of all the blues-soaked, rock & roll soul that leads up to the track. Jagger really puts his heart into this song, and the backing female vocals definitely add to the soulful and emotional feeling the song possess."
5. Loving Cup
"Loving Cup" is a piano-driven ballad (the great Nicky Hopkins is the musician in control here), a poignant enough ditty but also one of the tracks here that offer the least amount of rewards."
4. Shine a Light
"After that, the album somewhat reverts back to the same vibe of the introductory songs on the album: good songs that rock, but aren't particularly great or epic in quality. With the exception of "Shine A Light" (which reclaims the epic, soulful vibe of the middle-portion of the album) the remaining songs to a respectable job of closing out an overall great album."
3. Happy
"Happy", one of two singles released from the double LP Exile on Main Street, has become guitarist Keith Richards' signature tune. Singing lead vocals on the track, it actually became a hit when it was released. Fun Fact: Charlie Watts doesn't play drums on the song. Instead, the producer of the album, Jimmy Miller was behind the kit for the track."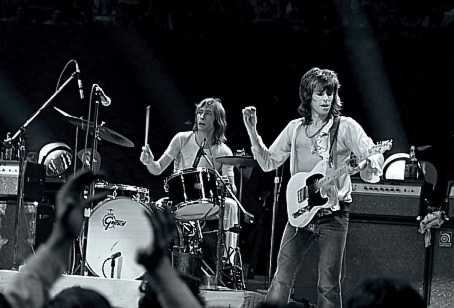 2. Tumbling Dice
"Tumbling Dice" effectively kicks off the start of an absolutely fantastic set of songs that make up the middle section of the album. These tracks are not in the vain of your typical cock-rock, prancing/posturing-type songs that the Stones are largely known for."
1. Rocks Off
"Could easily have been a mainstream single from "Exile On Main St" rather than this Japanese-only release (apart from that line about the pirouetting dancer of course) but anyway "Rocks Off" does what it says on the label and indeed does it so well that even 25 years later the normally cocksure Primal Scream couldn't bring themselves to re-use the title for their own song with an almost identically-worded chorus. Still check it out though ("Rocks"), it's an absolute belter too."