George Harrison Songs Ranked
George Harrison is the eighth studio album by English rock musician George Harrison, released in February 1979. It was written and recorded through much of 1978, a period of domestic contentment for Harrison, during which he married Olivia Arias and became a father for the first time, to son Dhani. Harrison wrote several of the songs in Hawaii, while the track "Faster" reflected his year away from music-making, when he and Arias attended many of the races in the 1977 Formula 1 World Championship. The album also includes the hit single "Blow Away" and "Not Guilty", a song that Harrison originally recorded with the Beatles in 1968. Issued on Dark Horse Records, George Harrison was well-received by music critics on release. Commentators regularly cite it among the artist's best works after his 1970 triple album All Things Must Pass. The album was remastered in 2004 as part of Harrison's Dark Horse Years 1976–1992 reissues. Here are all of George Harrison songs ranked.
Click below and listen to one of the original members of The Beatles. Reminisce the songs of George Harrison.
10. If You Believe
"If You Believe" is, unfortunately, marred slightly by a cumbersome melody, but the silky slide guitar work more than makes up for this."
9. Blow Away
"Blow Away" was a smash over here in the US, and it's the first George song I ever remember hearing on the radio. Starting with a beautiful slide solo, Harrison proceeds with one of his most melodically assured compositions. It's really compulsively infectious."
8. Soft Touch
"Soft Touch" has some interesting twists and turns. The descending guitar riff is really cool. Of all the tunes, this one reminds me most of the Beatles. "Soft Touch" was written about George's newly-born son and is another warm, sweet song."
See more: George Harrison Albums Ranked
7. Soft-Hearted Hana
"George's classic tunes. "Soft-Hearted Hana" is the song here with the most Sixties references, both musically and lyrically. Harrison plays some tasty dobro, and the lyrics are George's most surreal."
6. Your Love Is Forever
"Your Love Is Forever" may very well be George Harrison's most beautiful song (though it has a lot of competition). With some of his best singing and his most beguiling melody, this song alone would be worth the price of the CD."
5. Here Comes the Moon
"Hear Comes The Moon" is (obviously) a sequel song to a certain Beatles classic. I think I might actually prefer this song to "Hear Comes The Sun." Definitely one of George's classic tunes."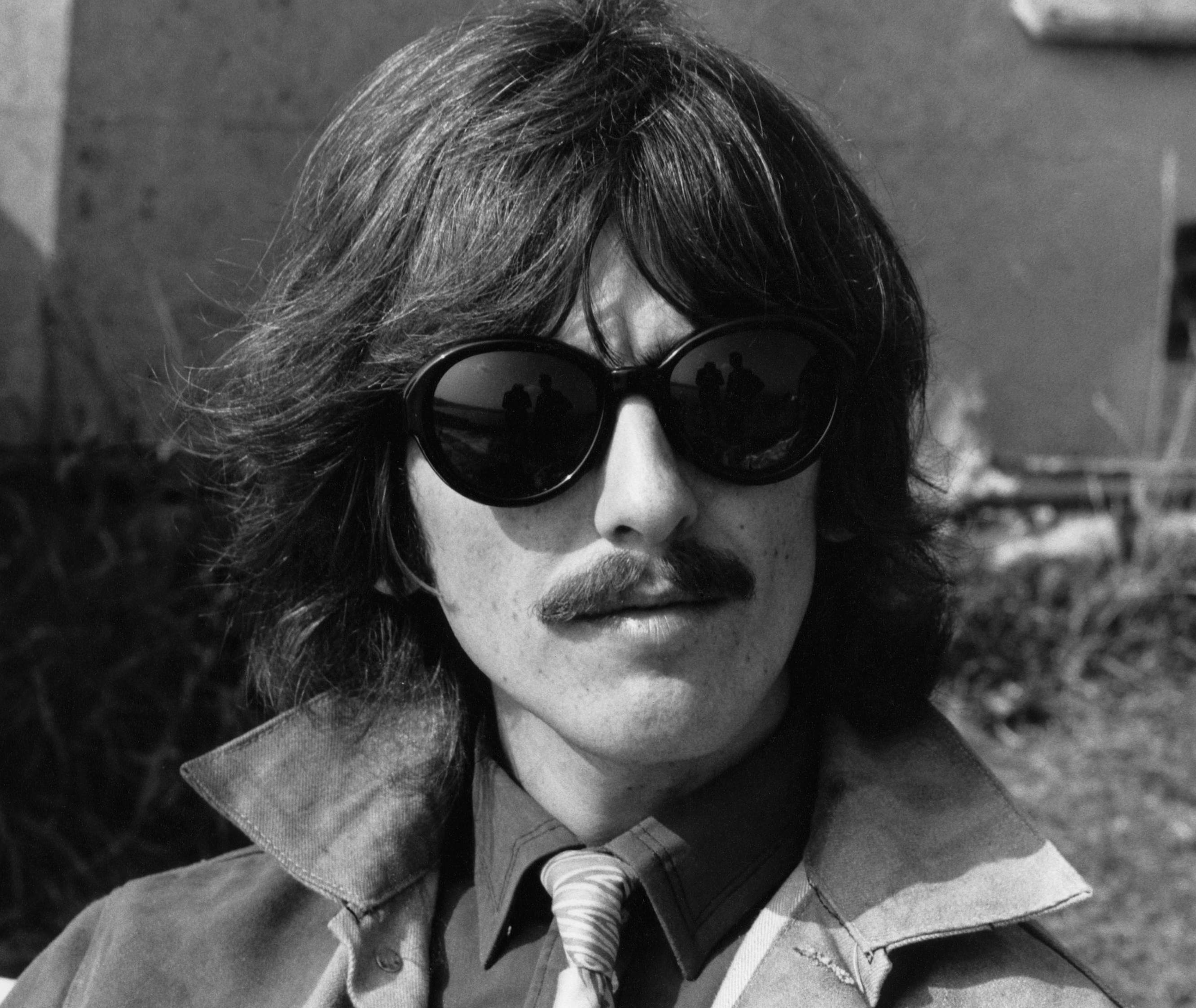 See more: George Harrison Songs Ranked
4. Dark Sweet Lady
"Dark Sweet Lady" is a pleasant ballad for Olivia Harrison which features some nice guitar stylings.  The playing is understated, simple, but full of how great a guitar player he was, even though he'd probably disagree."
3. Not Guilty
"George is good at light jazz arrangements, and I would have liked to see him do more of this in his career, but this is certainly a good pre-Beatle breakup song, and the arrangement is superbly done."
2. Faster
"Faster" is another one of the many breezy, melodic tunes on this album. Brisk acoustic guitars and a joyful Harrison vocal make this most appealing. "Faster," inspired by and dedicated to the Formula One racing circus, is another fun catchy number, full of great hooks and musical energy."
1. Love Comes to Everyone
"Love Comes To Everyone" is awash with gorgeous chiming guitars and an immaculate vocal performance. From another artist, George's optimistic lyrics might have sounded cloying. From him, they sound absolutely genuine."