Ghost In The Machine Songs Ranked
Ghost in the Machine is the fourth studio album by English rock band the Police. The album was released on 2 October 1981 by A&M Records. The songs were recorded between January and September 1981 during sessions that took place at AIR Studios in Montserrat and Le Studio in Quebec, assisted by record producer Hugh Padgham. Ghost in the Machine topped the UK Albums Chart and peaked at number two on the US Billboard 200. The album produced the highly successful singles "Every Little Thing She Does Is Magic", "Invisible Sun", and "Spirits in the Material World", with a fourth single, "Secret Journey", also being released in the US. Ghost in the Machine was listed at number 322 on Rolling Stone's list of the 500 greatest albums of all time. The album was reissued in 1983 on CD. Here are all of Ghost In The Machine songs ranked.
Don't miss out on the TIMELESS The Police music below! Click to experience the power of Sting!
11. Omegaman
"The only Andy Summers-penned on this album. It`s a very strong track featuring the whole band singing and a magnificent guitar work by Mr. Summers"
10. Hungry for You (J'aurais Toujours Faim de Toi)
"First Police song to feature French lyrics and saxophones, courtesy of Mr. Sting. Andy Summers uses a Roland guitar/keyboard on this tune, providing a thick, layered sound. Stewart Copeland shows a very precise drumming, which makes this song a strong one."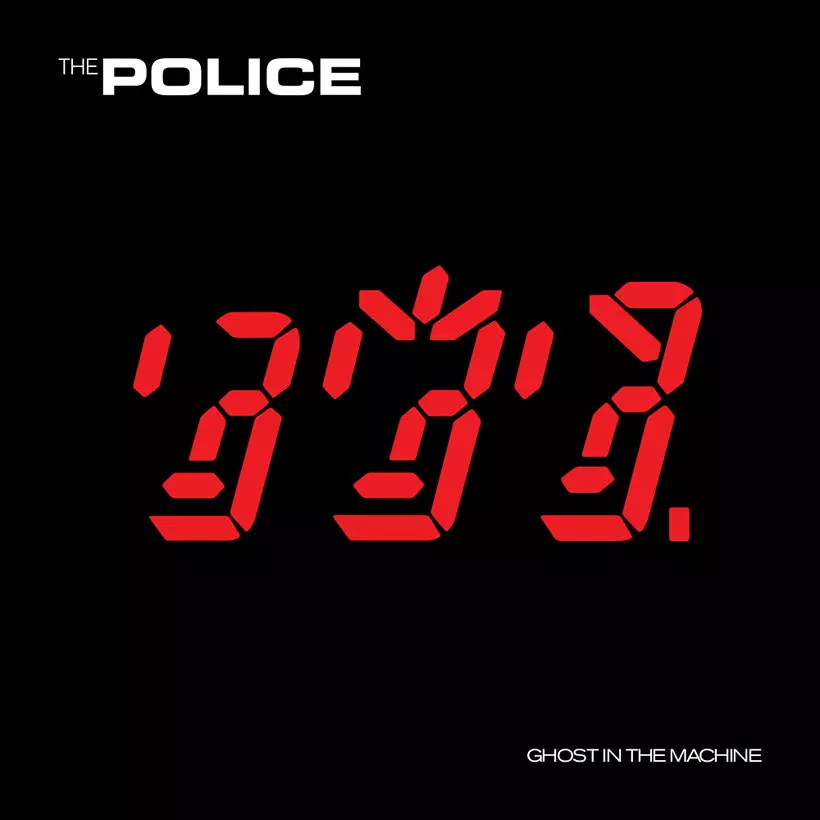 9. Too Much Information
"A funky tune with pop undertones and more saxophones thrown in. A reference to technology in the 1980`s. (Think of this song being created in the age of the Internet)."
See more: The Police Albums Ranked
8. One World (Not Three)
"One of my favorite Police songs and the only reggae tune on this album. Lyrics are a reference to the already dated view of the world (1st World: industrialized countries), 2nd world (socialist countries), and 3rd World (underdeveloped countries). More saxophones are thrown in. My favorite line on this song: "They seem a million miles away/But it`s getting a little closer everyday" NOTE: This song is also featured on Sting`s first live album "Bring On The Night" and covered by Pato Banton in the mid 1990`s .Sting re-recorded it with Ziggy Marley for the Police Reggae Tribute-Reggatta Mondatta"
7. Darkness
"Great way to close the album. It features more keyboards and a wonderful collaboration by Andy, Sting and Stewart working together in the songwriting and music."
6. Rehumanize Yourself
"Strictly speaking, it is a strong sax and keyboard heavy new wave song, referring to factory workers being treated like slaves. Sting calls for the rehumanization in all factories around the world. Great lyrics, magnificent performance"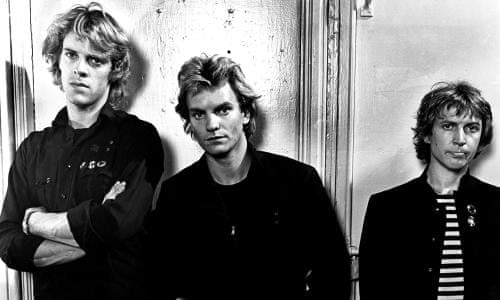 5. Secret Journey
"It has a space rock feel to it. Again, Andy Summers`guitar work outstands, like in Omegaman. Secret Journey is about spiritual fulfillment. Pop music can be intellectual and entertaining at the same time."
See more: The Police Songs Ranked
4. Every Little Thing She Does Is Magic
"Originally recorded in 1977 by the short-lived band Strontium 90, with which Sting, Andy and Stewart played before founding The Police. The early version was played acoustically with a guitar and an African drum. Four years later, The Police re-recorded this tune, which is a favorite of every fan out there. It`s pure fun."
3. Demolition Man
"One of the longest Police songs, featuring a repetitive saxophone performance. This song was later covered by Grace Jones and Manfred Mann, and re-recorded by Sting in 1993 for the homonymous movie that had Sylvester Stallone, Sandra Bullock and Wesley Snipes in the starring roles. Musically speaking, it gets a bit tedious to listen to. But, it is not bad at all"
2. Invisible Sun
"Haunting, dark track that delves into the Northern Ireland conflicts. Sting`s lyrics are quite strong. More keyboards and guitar textures are thrown in."
1. Spirits in the Material World
"Great track to start the album. It has a mix of ska with subdued keyboards, which Sting plays during most of the song. Note that Andy Summers` guitar work is limited to giving the song some Caribbean sound, while Stewart Copeland`s drumming is, as usual, going stronger with every beat. Sting's lyrics reflects the 1980`s as it was: pure materalism."