Grace Jones Albums Ranked
Grace Beverly Jones (born 19 May 1948) is a Jamaican-American model, singer, songwriter, record producer, and actress. In 1999, Jones ranked 82nd on VH1's 100 Greatest Women of Rock and Roll, and in 2008, she was honored with a Q Idol Award. Jones influenced the cross-dressing movement of the 1980s and has been an inspiration for artists including Annie Lennox, Lady Gaga, Rihanna, Solange, Lorde, Róisín Murphy, Brazilian Girls, Nile Rodgers, Santigold, and Basement Jaxx. In 2016, Billboard magazine ranked her as the 40th greatest dance club artist of all time. Jones appeared in some low-budget films in the US during the 1970s and early 1980s. In 1984, she made her first mainstream appearance as Zula in the fantasy-action film Conan the Destroyer alongside Arnold Schwarzenegger and Sarah Douglas and subsequently appeared in the 1985 James Bond movie A View to a Kill as May Day. In 1986, she played a vampire in Vamp, and acted in and contributed a song to the 1992 Eddie Murphy film Boomerang. She appeared alongside Tim Curry in the 2001 film Wolf Girl. For her work in Conan the Destroyer, A View to a Kill, and Vamp, she was nominated for Saturn Awards for Best Supporting Actress. Here are all of Grace Jones' albums ranked.
Don't miss out on the music of Grace Jones below! Click to find out why she is one of the most recognizable voices!
10. Muse (1979)
"Muse is the 3rd album of a disco trilogy., Portfolio, Fame, and Muse. She sounds wonderful and you can hear how she's starting to break away to become the performer we know and love. LOVE this lady's music, ok her voice is not the best, but she has a way about her and her style is terrific and moody."
9. Fame (1978)
"Grace has an unusual voice, many would say it is limited, but I like it and this material suits her a lot. In reality, without the amazing work of John Davis, undoubtedly one of Disco's BEST producers and arrangers, the stunning sweet vocals from the Sweethearts of Sigma and Tom Moulton's mixing, this album wouldn't have been that strong. But combine them, with amazing lush romantic melodies and you have…heaven."
8. Inside Story (1986)
"The different styles Grace pounces upon are a great achievement in her enduring career! This album brings the slow jazz of a Parisian artist to the forefront of her career at that time!! Just priceless are these carefully selected strings of art she embellishes and carries to her audience! Not a bad song among the bunch!!"
See more: The Commodores Albums Ranked
7. Portfolio (1977)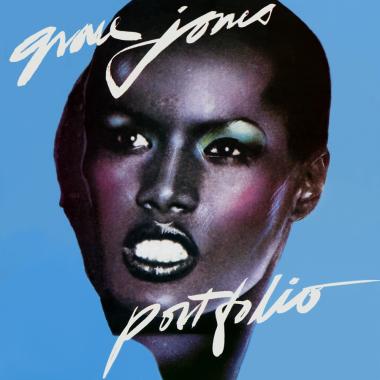 "Grace was the leading light of disco in the late 70s, along with the Bee Gees and Donna Summer. Disco had soul and personality which are lacking in techno today. It's not just nostalgia, but this album has lost none and gained a lot of appeal for me when compared to modern dance music, including House. I love the way Grace discofied clasics like Sondheim's Send In The Clowns, the Broadway hit Tomorrow and Edith Piaf's La Vie En Rose."
6. Island Life (1985)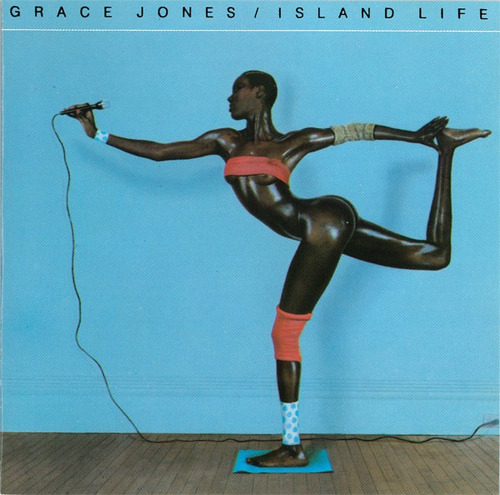 ""Island Life" (released in 1985; 10 tracks; 48 min.) brings all of the hits of that era, starting with a clever interpretation of Edit Piaff's "La Vie On Rose", a massive hit in continental Europe. The radical dub reinventing of the Pretenders' "Private Life" is outstanding. I don't care much for the Roxy Music's cover of "Love Is the Drug". But the best tracks are on the second half of this compilation: "Pull Up to the Bumper" will get any wallflower onto the dance floor. "Walking In the Rain" is a desolate, threatening tune, just great. It leads up to the best track of all, "My Jamaican Guy", the best dance tune ever from Grace Jones. Almost 30 years later, is still stands the test of time, just outstanding."
5. Slave To The Rhythm (1985)
"The album is an interesting attempt. It's essentially one song (Slave to the Rhythm) with several variations with interview commentary in between. The music video to Slave to the Rhythm is a true Grace Jones classic, with a lot of Goude influence. I must admit this is not my absolute favorite album by Grace Jones, but this was her last great album from the 80s. This is certainly a must-have for Grace Jones fans. I would also recommend Nightclubbing, Warm Leatherette, and Living My Life."
See more: Christopher Cross Albums Ranked
4. Hurricane (2008)
"This is a great album!!!! It's amazing how much substance this album has for a musician. There is depth to the music and the lyrics (Her other albums are fun but lack the depth of an artist). Grace has blossomed into a true sonic artist!!!! A must have for music fans and collectors!!!"
3. Living My Life (1982)
"After this album, Grace Jones went into the film industry for a couple of years before she released Slave to the Rythym. Overall, this is a very solid album. All the songs are catchy and quite original. The Apple Stretching was my personal favorite from the album."
2. Warm Leatherette (1980)
"This album is a dramatic transition from Grace's disco diva days. Warm leatherette is an amazing arrangement. It's what I'd call an s&m classic. Her music video from a One Man Show performing Warm Leatherette was very industrial, mechanical, and yet sexual. This album, in addition to Nightclubbing, is timeless. Her sound was and still is very much ahead of its time. The only songs that were not particularly interesting for me were Breakdown and Pars."
1. Nightclubbing (1981)
"Nightclubbing is definitely Grace's best studio album. There are so many classic tracks here to tickle your ears. Pull Up To The Bumper trucks along with car horns and a scratchy hook. Feel Up, consisting of upbeat African rhythms is one of the best here. Walking In The Rain has Grace speaking in deep intonation "Feeling like a woman, looking like a man." And then there's the showstopper Nightclubbing."