Harvest is the fourth studio album by Canadian / American musician Neil Young, released in February 1972 on Reprise Records, catalogue number MS 2032. It featured the London Symphony Orchestra on two tracks and vocals by noted guests David Crosby, Graham Nash, Linda Ronstadt, Stephen Stills, and James Taylor. It topped the Billboard 200 album chart for two weeks, and spawned two hit singles, "Old Man", which peaked at No. 31 on the Billboard Hot 100, and "Heart of Gold", which reached No. 1. It was the best-selling album of 1972 in the United States. In 2015, the album was inducted into the Grammy Hall of Fame. Here are all of Harvest songs ranked.
Listen to the timeless songs of this Canadian-born singer. Click below and experience Neil Young's music.
10. Are You Ready for the Country?
"'Are You Ready for the Country' is a catchy, uplifting track were Young sings about the rural ways of the life – the guitar play sounds weird but great on this song."
9.There's a World
"There's A World is a symphony (with the LSO) where hope and acceptance are the prevalent themes. With lyrics like "All God's children", "Never worry", and "Could be good things in the air for you", it's an uplifting song."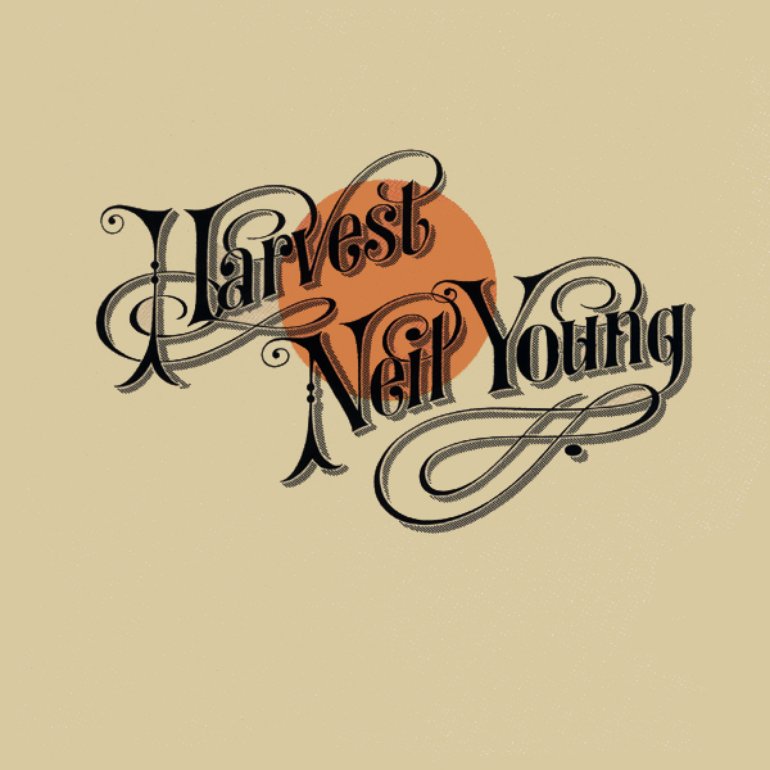 8. A Man Needs a Maid
"A Man Needs a Maid" would have undoubtedly caused controversy on its release, but instead of seeing this as a misogynistic, ill-conceived view on women, it's actually a yearning for a woman that although not necessarily a partner or lover, is in some way, in part of his life, but without the emotional commitments that entering into a relationship will invariably bring."
See more: Neil Young Albums Ranked
7. Harvest
"Harvest" will be familiar to most in one form or another, and is ultimately (with good reason) one of Neil's most popular songs, the country twang of the guitar could almost transport most listeners to the middle of Nashville, and it's a sterling performance by Neil backing band, subtle & Rustic, and only to be outdone by the depth of world-weary emotion in Neil voice musing "Did I see you down in a young girl's town, With your other in so much pain? I was almost there at the top of the stairs with her screamin' in the rain".
6. Alabama
"In Alabama, Young calls the state out on Jim Crow laws and racist attitudes. Recorded in a barn at his ranch with electric guitars, a pedal steel guitar, piano, and drums, Young brought in Stephen Stills and David Crosby to sing the backing vocals. The rock song sounds great and also makes it's point clear."
5. The Needle and the Damage Done
"Needle and the Damage Done was recorded live at a California University with just Neil and an acoustic guitar. Written about band member Danny Whitten (who later died from a drug overdose), the song is both poignant and haunting."
See more: Neil Young Songs Ranked
4. Words (Between the Lines of Age)
"Words (Between the Lines of Age) closes the album (and also gets points for the great title). This was also recorded in Young's barn with electric guitars, a pedal steel guitar, piano, and drums. It features Dylan influenced lyrics, and a long instrumental break and guitar solo (Neil plays great guitar solos)."
3. Old Man
"Old Man is a song Neil wrote about the 70-year-old cattleman ranch hand who lived at his ranch. It is another song in which Young portrays a loner, and is probably Neil's most popular song ever."
2. Out On the Weekend
"Contradictions are everywhere in these songs including the first, Out on the Weekend. Young sings of the lonely boy who can't relate to joy, but also about the "woman so fine" who loves him. This song, like most on this album, includes acoustic guitar, harmonica, and pedal steel guitar."
1. Heart of Gold
"In Heart of Gold, Young sings of looking for true love, but feels he is running out of time. With James Taylor and Linda Ronstadt providing the backing vocals, Ben Keith playing beautiful pedal steel guitar phrases, and Young on acoustic guitar and harmonica, singing of traveling and being a miner for a heart of gold, the song works perfectly to conjure up the image of a decent man searching the world over for a decent woman to love."