Willem Rebergen (born 12 September 1985), better known by his stage name Headhunterz, is a Dutch DJ and music producer. Rebergen is also a voice actor. He has done dubbing for several movies and TV series. He started his career in 2005 working on Hardstyle music. Headhunterz has performed at Qlimax, Defqon.1, Q-Base, In Qontrol, Decibel, Hard Bass, Electric Daisy Carnival, and Tomorrowland. Headhunterz released his work on Scantraxx through his own sub-label, Scantraxx Reloaded, but in 2013 he started his own record label, "HARD with STYLE". He signed with the North American electronic dance record label Ultra Music in 2013 and left his own label in 2015. Since June 2017, he officially returned to the Hardstyle community at the closing ceremony of Defqon.1 Weekend Festival 2017. In 2018, Headhunterz and fellow DJ Wildstylez, developed a brand new Hardstyle label, called: "Art of Creation". Here are all of Headhunterz songs ranked.
Relive the dance music of this iconic artist. Click below and enjoy his electronic dance music!
10. Live Your Life (Live Your Life 2015)
"Even though it was a controversial move for his career, I love Headhunterz's big room era. He did it so well. The gritty synth's, the uplifting melody, everything about this track is what I love about big room."
9. Disrespect (Sacrifice, 2012)
"What an absolute anthem this was back in the day, remember when it came out and haven't heard it in a long while and still remember all the words"
8. The Power of the Mind (Sacrifice, 2012)
"The power of the mind by Headhunterz and I remember listening to my first kick at 0:51 and loosing my breath. I never heard such amazing and powerful noise that literally change my life."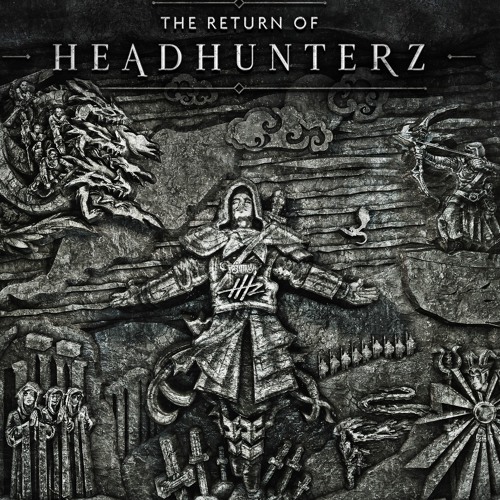 7. Dragonborn (Sacrifice, 2012)
"I remember when this came out!! Some good times had listened to this track back in the teenage days all my mates bouncing about the living room of someone's house without a care in the world!"
See more: Headhunterz Albums Ranked
6. The Sacrifice (The Best of Headhunterz, 2009)
"If i remember correctly, this track was during the turning point of hardstyle back in the day. i felt like this track helped evolve hardstyle in to what its more commonly produced as now, and made me fall in love with it. But the older hardstyle tracks with the reverse bass were pretty intense!"
5. From Within (Sacrifice, 2012)
"Feel the rhythm flowing in, Feel it under your skin. every moment, every hour, every minute, getting louder. when the rhythm had to come let you hearth beat the drum, every second of your life is a part of your song!"
4. Lessons in Love (Fire & Ice, 2011)
"Listening to this again makes me remember how good the music was a few years ago… This is one of the last Headhunterz' hardstyle tracks. The other is big room house."
See more: Kaskade Albums Ranked
3. Enternalize (Sacrifice, 2012)
"With this song, he has shown that he is not only hardstyle god. He is god of the music. great synth, amazing vocal, great sound effects. everything is great here.
2. The Fear of Darkness (The Fear Of Darkness / A New Day, 2009)
"One of the oldest genres in EDM fighting with one of the newest. Both songs are pretty fucking awesome. Am I the only one that thinks its pretty fuckin cool that something so completely different can be used to sound really good."
1. Doomed (Sacrifice, 2012)
"He made this song because people bitch about his hardstyle not being "hardstyle" and yeah, if this isn't classic raw ass hardstyle I do not know what is. Headhunterz definitely owns the number 1 spot for hardstyle."