Hollywood Undead Songs Ranked
Hollywood Undead is an American rap rock band from Los Angeles, California, formed in 2005. They released their debut album, Swan Songs, on September 2, 2008, and their live CD/DVD Desperate Measures, on November 10, 2009. Their second studio album, American Tragedy, was released on April 5, 2011. All of the band members use pseudonyms and previously wore their own unique masks, most of which were based on the common hockey goaltender design. The band members currently consist of Charlie Scene, Danny, Funny Man, J-Dog, and Johnny 3 Tears. Their third studio album, titled Notes from the Underground, was released on January 8, 2013. Their fourth studio album, Day of the Dead, was released on March 31, 2015. Hollywood Undead's fifth record is titled Five (or V) and was released on October 27, 2017. The first single from the album, called "California Dreaming", was made available July 24, 2017. Their sixth studio album, New Empire, Vol. 1, was released on February 14, 2020. Its follow-up and their most recent album, New Empire, Vol. 2, was released on December 4, 2020. Here are all of Hollywood Undead songs ranked.
Don't miss out on the timeless Hollywood Undead music below! Click to experience the band at their finest!
20. City (Swan Songs, 2008)
"Not about sex, drugs, and suicide unlike most of the songs above this one. This song is what got me into Hollywood Undead, because the vocals are just plain perfect. This song is the most realistic portrayal about how awful this world is, completely unfiltered and honest."
19. Outside (Notes from the Underground, 2013)
"This song is absolutly beautiful, one of their best for sure. The lyrics are beautiful, really giving off a meaning, and the voices are stunning. I love this song. It just feels perfectly right."
18. Circles (Swan Songs, 2008)
"When I liked their first song I thought this band is about rap only. Their music is diverse and you wouldn't disagree after listening to this song. Their lyrics reflect their views about life n various other stuff. This band has seriously produced some serious music that needs some attention around the globe."
17. New Day (Notes from the Underground, 2013)
"This song is one of the deeper songs and I honestly love it. I'm not sure how many times I've listened to it, but every time I have, it just seems to take the stress of the day off my shoulders. Amazing song."
See more: Hollywood Undead Albums Ranked
16. No. 5 (No. 5, 2017)
"This song is amazing, the band outdid themselves with this song. Deuce4life. This band was my all time favorite when Deuce was in it."
15. Comin' in Hot (American Tragedy, 2011)
"Its not the message that makes me vote for this, but the amazing vocals and how they have such a great beat going with it. This song just fills me every time I listen to it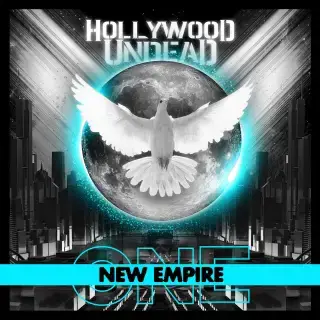 14. Lion (Notes from the Underground, 2013)
"This is the song that got me into Hollywood Undead and it remains as my favorite song of there's because of both the beautiful lyrics and incredible beat. This song is amazing. It has such a powerful chorus and the lyrics are awesome and the instrumental is simply phenomenal."
13. Paradise Lost (Swan Songs, 2008)
"Really deep meaning makes this song truly amazing. The suffering and hate of fallen angels is expressed wonderfuly. definitely, one of the best HU songs."
12. Street Dreams (American Tragedy, 2011)
"The lyrics have a deeper meaning then the rest of HU's partying songs which is nice for a change and the chorus is electrifying! Danny showing off his harmonic voice at its finest, great background chorus and lyrics."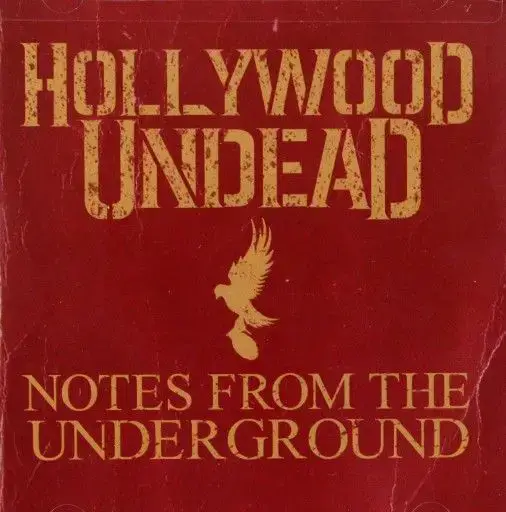 11. Day of the Dead (Day of the Dead, 2015)
"This song stands out from the rest as the greatest song ever produced by this band. It was unlike any other song they've produced and the melody was just incredible – a very uplifting track and there are no other songs like it."
10. Levitate (American Tragedy, 2011)
"Great song! Loved listinin' to Hollywood Undead since they started spittin' their raps, but this song, aside from a couple of better ones definitely deserves at least a number 5 rating!"
9. Been to Hell (American Tragedy, 2011)
"When I listened to this, I swear with everything I have, the world froze. It was just so pure awesomeness. Especially when it got to the chorus. Damn… Seriously, the chorus ripped it. I've listened to this for, like, a hundred times already, and still it wasn't enough."
8. Black Dahlia (Swan Songs, 2008)
"Out of all of Swan Songs, this is the one that Danny really can't replicate the emotion of. Deuce's soft voice perfectly fits the dark vibe of this song, and it's amazing."
7. Dead Bite (Notes from the Underground, 2013)
"It has hilarious metaphors and also, the intro is just badass! Charlie Scene has an amazing part, but the first part with J3T is just amazing! The best I've heard him rap! I love the chorus, its being creepy and all. "
See more: Living Colour Songs Ranked
6. We Are (Notes from the Underground, 2013
"The chorus is simply amazing, and J3T's and J-Dog's verses are the darkest they've ever written. It's simply best Undead song, even though Charlie Scene (my favourite HU member) doesn't appear in the song, hehe"
5. Hear Me Now (American Tragedy, 2011)
"It's really catchy and sounds good. The production itself shows that they have matured in terms of composition. They really have developed a sound for themselves and it doesn't sound as primitive as earlier attempts (swan songs). But then again, swan songs was a really good album all the same"
4. Bullet (American Tragedy, 2011)
"People are saying that this song is overrated and maybe it is. But for good reason. This song inspires many people including myself to take a bad thing and try to make the best of it. I love how the song flows and I'm a fan of how it sounds like It'd be happy song but then you listen to the lyrics. And those ass holes who judge people for saying that this song got them through hard times should probably know what they are talking about before they say it. You have no right to judge those who are suicidal"
3. Everywhere I Go (Swan Songs, 2009)
"This song is absolutely great! Charlie Scene does a great job in his anthem. Deuce makes the chorus perfect. The humor in this song is great. This song pumps me up and the beat is great! Great Song Boys!" 2. Young (Swan Songs, 2008)
"This is one out of three songs I like by this band. It has meaningful and very emotional lyrics, with Johnny Three Tears masterfully executing the verses and Deuce singing strong during the choruses. The entrance of the children's choir often gives me chills, and the keyboard, drums, bass, and guitars combined ultimately lead to an amazing song. This song absolutely is superior in every way to Undead."
1. Undead (Swan Songs, 2008)
"Despite what others say, these have I think a very unique sound. Not copied or stolen. The music has a powerful energy behind that files you. I don't listen to "rap",it's basically crap from a bunch of no talent wana bes. if if we're actually music,they would be playing instruments,along with lyrics. Doing something to set themselves apart from the fakers. Like those undead. Wicked,keep it real."