Hunky Dory is the fourth studio album by English musician David Bowie, released on 17 December 1971 by RCA Records. Following the release of his 1970 album, The Man Who Sold the World, Bowie took time off from recording and touring. He settled down to write new songs, composing on piano rather than guitar as on earlier tracks. Following a tour of the United States, Bowie assembled a new backing band consisting of guitarist Mick Ronson, bassist Trevor Bolder and drummer Mick Woodmansey, and began to record a new album in mid-1971 at Trident Studios in London. Future Yes member Rick Wakeman contributed on piano. Bowie co-produced the album with Ken Scott, who had engineered Bowie's previous two records. Retrospectively, Hunky Dory has been critically acclaimed as one of Bowie's best works, and features on several lists of the greatest albums of all time. Within the context of his career, it is considered to be the album where "Bowie starts to become Bowie", definitively discovering his voice and style. Here are all of Hunky Dory songs ranked.
Don't miss out the music of David Bowie. Click below and listen to the songs of one of the legends in the music industry.
11. Fill Your Heart
"I like the bit at the end that about saves I like the vioins but genrally lacks something the others have.lacks that class."
10. Andy Warhol
"Andy Warhol" is a dark, Spanish-sounding folk song about, you guessed it – Andy Warhol. The lyrics are truly bizarre, but it's a great song nevertheless. The goofing around in the studio at the start is a hillarious, where Bowie keeps correcting the sound engineer's pronunciation of 'Warhol'."
9. Song for Bob Dylan
"Song For Bob Dylan" is another song about an important cult figure of the 60's/70's. It's also quite a good folk-rock tune. Listen for the piano part; it is fantastic." 
See more: David Bowie Albums Ranked
8. The Bewlay Brothers
"The Bewlay Brothers", is a musically sparse and eerily moving track, with some rather dark lyrics concerning mental illness, bisexuality and drug abuse. It's another good piece of poetry – the imagery is just striking."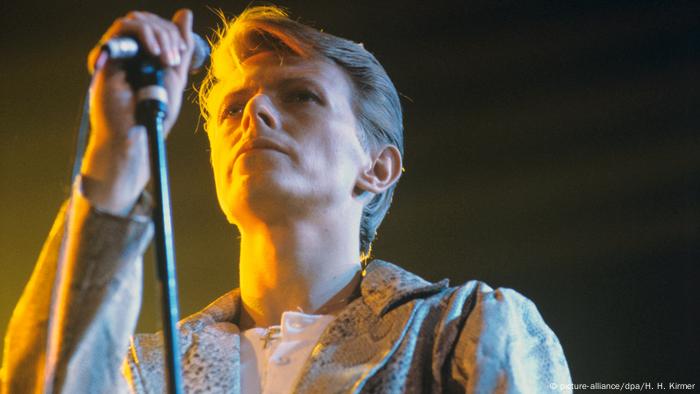 7. Queen Bitch
"Queen Bitch", the album's lone hard-rocker is another winner, with some particularly funny (and biting) lyrics. Musically, this is one of the songs that paved the way for Bowie's next album."
6. Eight Line Poem
 "Eight Line Poem" is pure poetic beauty, and could happily be read as a poem on its own.  It runs very cleverly into 'Eight Line Poem' which is a more reflective songs with somem rather bluesy guitar playing from Mick Ronson."
5. Kooks
"'Kooks' is an upbeat acoustic track which Bowie wrote for his son, Zowy Bowie. "Kooks" is often seen as a lightweight and inconsequential, but to me it is an amusing, catchy inclusion, and its lyrics focusing on David's son and school involve me more than the interesting ones contemplating Bob Dylan and Andy Warhol."
See more: David Bowie Songs Ranked
4. Quicksand
"'Quicksand', in my opinion the best track on the album. Its got an amazingly calming start before building into a powerful, heartfelt song – the chorus is really moving. A song about losing direction in life, this is one of Bowie's greatest songs."
3. Oh! You Pretty Things
"Oh! You Pretty Things" is another piano-based song, and quite an upbeat and poppy one despite its dark lyrical content – reflecting Bowie's early obsession with the philosophy of Nietzsche ("Homo Sapiens have outgrown their use…..You gotta make way for the Homo Superior")."
2. Changes
"Most of the songs feature strings, and superb piano work from Rick Wakeman (of Yes fame); thus, giving it a somewhat symphonic/jazzy pop feel. "Changes" fits this description perfectly, and is a classic pop song to this day."
1. Life on Mars?
""Life On Mars" is, in many people's belief, Bowie's best song. While I don't think it's his very best, it's still a great track, with a sweeping string arrangement courtesy of Mick Ronson (who also plays guitar on the album)."