I'll Stay Me Songs Ranked
I'll Stay Me is the first studio album by American country music artist Luke Bryan. The album was released on August 14, 2007 via Capitol Records Nashville. The album produced three singles with "All My Friends Say", "We Rode in Trucks", and "Country Man", all of which charted in the Top 40 on the US Billboard Hot Country Songs chart. "All My Friends Say" and "Country Man" both made the Top 10 at numbers 5 and 10, respectively. "We Rode In Trucks" reached number 33. This is Bryan's only studio album to have a neotraditional country sound, while all of his subsequent albums have a crossover-friendly country-pop sound, as well as his only album to not produce a number one single. Bryan co-wrote 10 of the 11 songs on the album. Here are all of I'll Stay Me songs ranked.
Don't miss out on the music of Luke Bryan below! Click to enjoy his unique voice and great lyrics!
11. Tackle Box
"Tackle Box" is another great ballad that closes the album out where Luke reminisces on time spent fishing with his grandfather and the stories he learned/experiences he had. "He opened up every time he opened up that ole tackle box". It's a very sweet story song that many can most likely relate to easily.
10. Over the River
"Over The River" is a fun up-tempo song about just letting loose and having fun after a hard week. This had been my least favorite on the album; however, after several listens, it is definitely growing on me more, but I still don't think it's quite as great as the rest.
9. First Love Song
"First Love Song" is another beautiful ballad of how this man feels now being in love and his love for the woman in his life – "I just think of you and everything you do. You're my one, my from now on, my first love song".
See more: Luke Bryan Albums Ranked
8. We Rode in Trucks
"We Rode In Trucks" was the second single and pays homage to his hometown and upbringing, describing locations he grew up around, including streets and rivers, and discussing how they farmed, rode in trucks, fell in and out of love, their Christianity, etc. It's just a feel good song that can take you back to where you grew up and your childhood/adolescence.
7. The Car in Front of Me
"The Car In Front Of Me" is a beautiful sad ballad! It starts out with him singing about time in high school when he was a football player and the girl he loved was in the car in front of him in a parade and that "the car in front of me was carrying what I loved more than anything…" Later, he describes being married to the girl and their family, and how she and the kids were in "the car in front" on the drive home (he had come straight from work to church, where they were leaving and going home)."
6. All My Friends Say
"All My Friends Say" is a wonderfully fun, addictive, and up-tempo start to the album and easy and fun to sing along with. This was his first single, speaking of how he doesn't remember what happened the night before but learns from friends of how he acted upon seeing an ex with someone new."
See more: Luke Bryan Songs Ranked
5. Baby's on the Way
"Baby's On The Way" is another fun, feel good song regarding a man preparing for a date with a girl he likes. This is really a good album. Its fun and sad. I had only heard a few of Lukes songs but I took a shot on a country album."
4. Pray About Everything
"Pray About Everything", as stated previously, is the only song he did not write, but it is still an excellent song, as well as one of the better and inspirational songs, encouraging individuals not to worry about the troubles they face but rather to pray about everything."
3. I'll Stay Me
"I'll Stay Me" is a very fun and inspirational (in a way) song. This song discusses how some individuals are "not happy how they are" and how they'd like to change things in their lives and the way they are ("supermodels want smaller body parts", "singers want to be Hollywood actors", etc); however, Luke asserts that even though a little change can be good, he's not going to change and is going to remain exactly as he appears, "I know who I am. I'm just what you see, so I'll make it easy. I'll stay me".
2. Country Man
"Country Man" was the third and final single for this album, and is another extremely addictive, fun, up-tempo song. It's just a feel-good song about him being a country man and proud of it, expressing different things that he can do that others wouldn't necessarily be able to do as he can."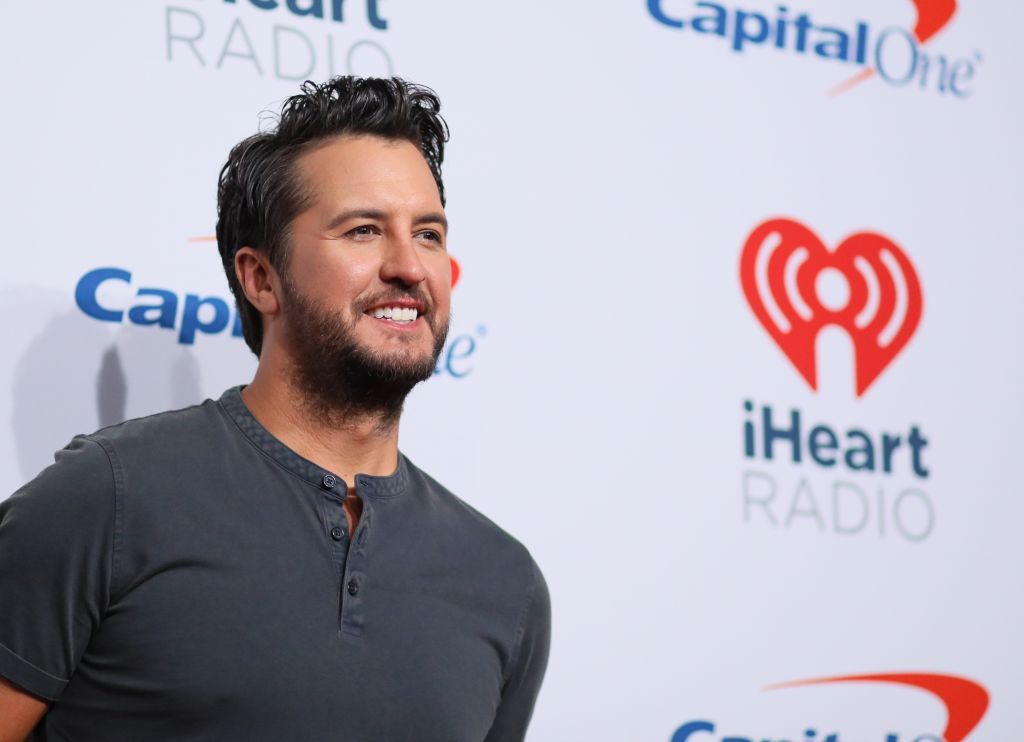 1. You Make Me Want To
"You Make Me Want To" is yet another great ballad-type song, expressing how he is a certain way but the woman is his life makes him want to do certain things. "You can blame it on my Southern boy ways, why I'm always running away. I don't know if I can ever change, but you make me want to". It's a fun semi-slow song."