Ingrid Michaelson Songs Ranked
Ingrid Ellen Michaelson (born December 8, 1979) is an American singer-songwriter and actress. Her first album, Slow the Rain, was released in 2005, and she has since released eight more albums: Girls and Boys, Be OK, Everybody, Human Again, Lights Out, It Doesn't Have to Make Sense, Songs for the Season, and her most recent, Stranger Songs. Her two highest-charting singles are "The Way I Am" (2007) and "Girls Chase Boys" (2014), at #37 and #52 on the Billboard Hot 100, respectively. Michaelson played the role of Sonya Rostova temporarily in the Broadway musical Natasha, Pierre & The Great Comet of 1812 from July 3 to August 13, 2017, while actress Brittain Ashford was on leave. In January 2019, it was reported that Michaelson was writing the music and lyrics for a musical adaptation of The Notebook. Here are all of Ingrid Michaelson's songs ranked.
Don't miss out on the unique voice of Ingrid Michaelson! Click below and experience pop music at its finest!
15. Time Machine (Lights Out, 2014)
"Pretty darn fun and catchy! She does some really great runs at the end, and the sax is a wonderful addition– nice work including that, Ingrid! Very refreshing sound here. I can even imagine this playing on the radio."
14. Ghost (Human Again, 2012)
"This is probably my favorite Ingrid Michaelson song. I love it so much. I would play it over and over and over again for hours, trying to memorize the words x) It means a lot to me when I love a song that way, and I certainly do. If I did have to pick one of her songs, this would be my favorite."
13. Wonderful Unknown (Lights Out, 2014)
"This song is super cool, chilling and romantic. It brings happiness and relaxing vibe. It's so simple and beautiful and one of her best works!"
12. Afterlife (Lights Out, 2014)
"I really love drums, so "Afterlife" has me on board instantly. This is Ingrid's 'anthem song' of the album for sure. It has a similar style to Fun or Imagine Dragons, so that means I can get away with playing it around the husband!"
See more: Ingrid Michaelson Albums Ranked
11. Over You (Lights Out, 2014)
"This song is absolutely fantastic. The lyrics are very sweet and charming, and the round with A Great Big World at the end is so intense and gorgeous. Chills the entire way through!"
10. The Chain (Be OK, 2008)
"This song is amazing! Ingrid's lyrics are beautiful and the vocal arrangement will make you want to hear it again and again. Beautifully written and goose bump rendering modern version of a simple round. The live version is mind blowing!"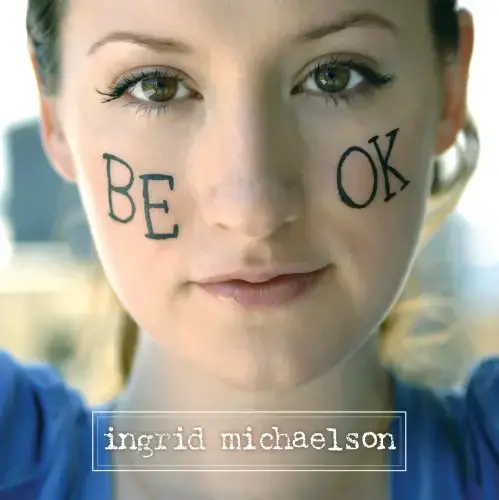 9. Locked Up (Everybody, 2009)
"I love that concept, of the teenage thought that everything is love, and then growing older just to find that you can't find love anywhere anymore. The general school of thought is that teenagers don't know what love is, but this song gives it a different light: it feels better to fall in love all the time than to not be able to find it at all."
8. Turn to Stone (Everybody, 2009)
"I first knew about this song in the routine of Marko and Melanie from So You Think You Can Dance, and since then, I couldn't get it out of my head. Most beautiful indie song in my opinion"
7. Maybe (Everybody, 2009)
"Even though it might not be about the happiest thing in the world it is really fun to listen to and I absolutely love to listen to this light hearted song for a pick me up!"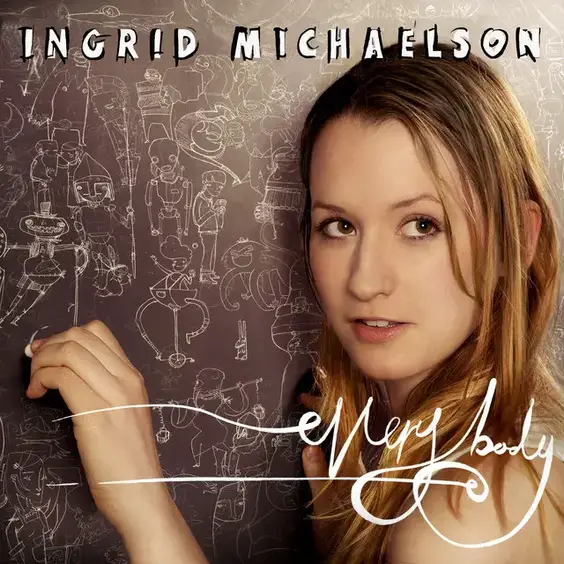 6. Be Ok (Be Ok, 2008)
"Ingrid Michaelson has such an angelic voice. She has a voice that sounds as if it comes with no effort at all and never feels forced. She is young, but sings with the heart of an old soul. Ingrid… thank you for sharing your talent with the world. I am going to Be Ok just because of you."
See more: Piso 21 Albums Ranked
5. Can't Help Falling in Love (Be OK, 2008)
"From the first moments of the song to the last, I was mesmerized by her version. I love Elvis' version of this song, but hearing Ingrid do it made me realize just how great this song is. Just the way she sings hesitatingly makes you think of the longing and love for THAT special person. Great version!"
4. Girls Chase Boys (Lights Out, 2014)
"Girls Chase Boys" was stuck in my head for weeks after I first heard it, and even incorporated itself in my dreams! I had to stop listening to it to prevent myself from being sick of it too soon. So snarky, playful and fun for Ingrid– while also good for showcasing her unique vocals. That song really gave me high hopes for the rest of the track list. Even my husband was moving to that tune, pretty impressive for a guy who isn't a fan of female artists!"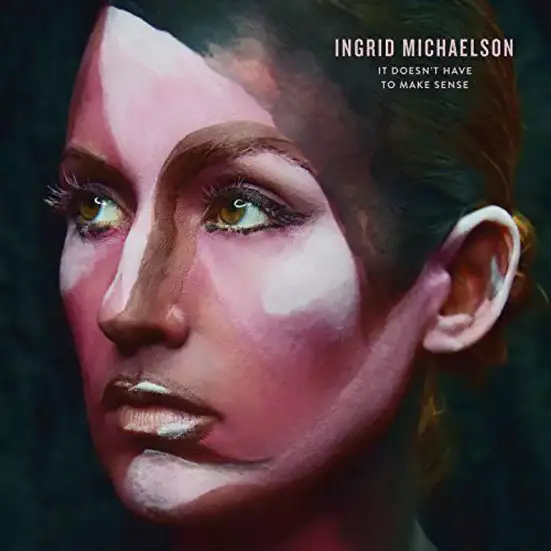 3. You and I (Be OK, 2008)
"So adorable. I love the pureness of her voice. Unlike the many artists, of today, she uses no auto tune because she already has a perfect voice. This is one of my favor songs from her. Just such a sweet and cute song."
2. The Way I Am (Girls and Boys, 2007)
"This song is so adorable. It is very simple. Basically, she loves this guy and would do a lot of things for him probably because he accepts her for who she is hence "The Way I Am".
1. Everybody (Everybody, 2009)
"This one just has such a simple melody and a catchy tune with really cute and appropriate lyrics; it's one that I listen to all the time to get into the right mood for life, really. I love it! I cannot express how much I love Ingrid Michaelson and her music! I just love everything about the songs! They are so beautiful! I love her songs!"