Meddle is the sixth studio album by English rock band Pink Floyd, by Harvest Records. The album was produced between the band's touring commitments, from January to August 1971 at a series of locations around London, including Abbey Road Studios and Morgan Studios. With no material to work with and no clear idea of the album's direction, the band devised a series of novel experiments which eventually inspired the album's signature track "Echoes". Although the band's later albums would be unified by a central theme with lyrics written entirely by Roger Waters, Meddle was a group effort with lyrical contributions from each member and is considered a transitional album between the Syd Barrett-influenced group of the late 1960s and the emerging Pink Floyd. The cover has been explained by its creator Storm Thorgerson to be an ear underwater; as with several previous albums designed by Hipgnosis, though, Thorgerson was unhappy with the final result. The album was well-received by critics upon its release and was commercially successful in the United Kingdom, but lackluster publicity on the part of the band's American label Capitol Records led to poor sales there upon initial release. Here are all of Meddle's songs ranked.
Don't miss out on the TIMELESS Pink Floyd music below! Click to experience the power of Roger Waters!
6. Seamus
"A very bluesy track closes Side A. It's a simple track. Lighthearted. Doesn't try to be anything particularly special. It's kind of hard to take this track seriously.
5. San Tropez
"Another tune that gives very coastal town vibes for me. An enjoyable track. Lighthearted. Sweet. Nonchalant. Many Pink Floyd fans don't like it, but I love the jazzy feel of it and the piano solo by Rick."
See more: Pink Floyd Albums Ranked
4. A Pillow of Winds
"Very mellow, very warm, has an indie vibe to it. Mysterious undertones. It has some coastal vibes. Side A has very coastal vibes. Very relaxing and a must listen song.
3. Fearless
"It's a really beautiful song. Mellow, warm, positive, empowering. Wonder what the chanting is about in this track. The first five minutes are very peaceful hard rock last minute is with people singing without words this song is very amazing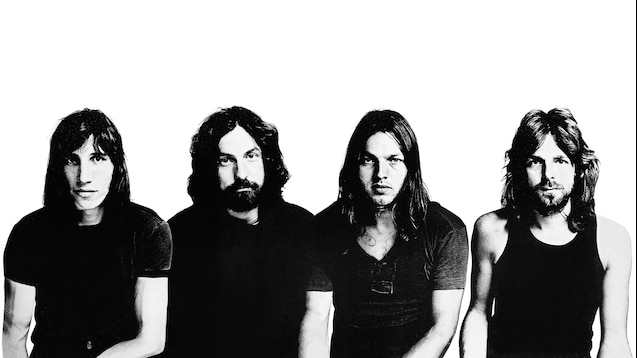 See more: Pink Floyd Songs Ranked
2. One of These Days
"This is kind of a strange track for side A. The rest of side A is really mellow, warm, and lighthearted. I feel like this intro instrumental track is more like an introduction to Pink Floyd as a band, and less of an introduction to Meddle as an album."
1. Echoes
"Not only the best Meddle song, but, in my opinion, the best Pink Floyd song. The fact that they could pack so much music and meaning into a song by making in 23 and a half minutes long is awesome. They managed to make a really long song that never gets boring. If a part goes on for a while, it's always for a reason."