Peace Sells.. But Who's Buying Songs Ranked
Peace Sells… but Who's Buying? is the second studio album by American heavy metal band Megadeth, released on September 19, 1986, through Capitol Records. The project was originally handled by Combat Records, resulting in the original mix of the album being co-produced by Randy Burns. Capitol Records then bought the rights to the album and hired another producer named Paul Lani to mix it himself. The recording of the album was difficult for the band, because of the ongoing drug issues the members had at the time. Drummer Gar Samuelson and guitarist Chris Poland were fired shortly after the album's promotional tour for drug abuse making it the last Megadeth album for Samuelson before his death and the last for Poland until he reappeared as a session musician on The System Has Failed. The title track, noted for its politically conscious lyrics, was released as the album's lead single. The album's cover art, featuring the band's mascot Vic Rattlehead in front of a desolated United Nations Headquarters, was created by Ed Repka. Here are all of Peace Sells.. But Who's Buying songs ranked.
If you want to hear authentic thrash metal songs. Click below and listen to Megadeth's music.
8. I Ain't Superstitious
"Neo bluesy rock'n'roll swing? Rockabilly? Bonham-esque drumming? For the last one, e.g. space between the beats. "Black dog" vibe as far as Led Zeppelin influence goes? Bluesy lead guitar. Staticky track, especially at the start."
7. Bad Omen
"This is about people worshipping the devil, only for things to go wrong. It tells an 'interesting' story. It's fast paced throughout and requires a few listens to get to grips with as there isn't a catchy chorus for you to get your bearings. However I do think this is an underappreciated song, probably for that exact reason."
6. Devil's Island
"This is about a man reflecting on his impending execution on Devil's Island. I love this song, its fast, the guitar is memorable, its catchy while remaning energetic, its a song that sticks in the mind and you want to come back to."
See more: Megadeth Albums Ranked
5. My Last Words
"Though it's starts of slow with a very melodic intro and leads in a straightforward manner, it's got a memorable riff and gar samuelson rocking the double bass along Ellefson's amazing bass lines, providing more than enough energy for Dave Mustaine to follow up with one of his best solos."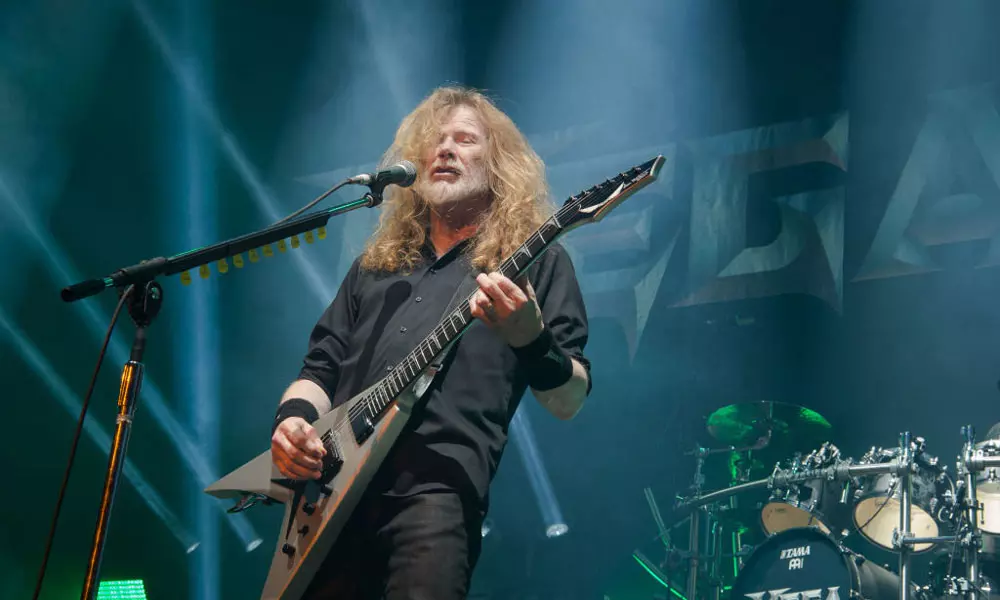 4. The Conjuring
"This is about some kind of occult/satantic ritual. I'm neutral on this song. I don't dislike it but I find the vocals a bit cumbersome and uninspiring at times. It's not really an 'easy' listen for me but at the same time its not a bad song and I know plenty of people that enjoy the epic feel to it."
See more: Megadeth Songs Ranked
3. Wake Up Dead
"This song is pretty easy to interpret, its about a cheating man getting in hoping his Misses will fail to find out. There are some crushing riffs in this song and thats the main highlight of it for me as well as the solos – the guitarwork is brilliant, there is not much lyrics here."
2. Peace Sells
"I guess you could interpret each line a few ways here nevermind the whole song. Easy to listen to, see what you think for yourself. Besides I think everybody knows this song by now, great bass intro, very accessible song hence why it has been played live for so many years."
1. Good Mourning / Black Friday
"Where to start on this one. I have no idea what its about I must confess. The song can feel even longer than its near 7 mins at times, I don't know whether thats good or bad but it kinda drains you. The intro to Good Mourning is exceptional. However I would advise enjoyment of this song largely depends on your mood because it is definitely not the easiest listen but musically there is plenty to appreciate here. This is one that requires numerous listenings."