Peter Seeger (May 3, 1919 – January 27, 2014) was an American folk singer and social activist. Seeger was one of the folk singers responsible for popularizing the spiritual "We Shall Overcome" (also recorded by Joan Baez and many other singer-activists), which became the acknowledged anthem of the Civil Rights Movement, soon after folk singer and activist Guy Carawan introduced it at the founding meeting of the Student Nonviolent Coordinating Committee (SNCC) in 1960. In the PBS American Masters episode "Pete Seeger: The Power of Song", Seeger said it was he who changed the lyric from the traditional "We will overcome" to the more singable "We shall overcome". Here are all of Pete Seeger's album ranked.
Let's bring back the time of Pete Seeger. Click below and relive the music of one of the best folk artists of all time.
10. Clearwater Classics, 1993
"One of the last true American Patriots in a dying society. A very talented man and true American. Pity that most people don't know who he is because of what out government did to him. Like JFK but they didn't have to kill him because he wasn't wealthy."
9. A Pete Seeger Concert: Folk Songs And Ballads, 1953
"The songs on this CD are all great, and Pete is at his usual best. Although the sound quality is not up to today's standards, it is a great CD nonetheless, and just because something was recorded prior to the dawn of High Fidelity recording, does not mean that it does not merit being preserved on CD. I would advise those who expect excellent sound quality to steer clear of any recordings made prior to 1950."
8. Broadside Ballads, Vol. 2, 1963
"This collection took me out of the world of pop and into folk. Pete sings about a lot of unfairness in America, and how we're stuck in so many self induced absurdities that harm more than help. This is an entertaining CD but it also holds truths that, although uncomfortable, we need to be more aware of.
See more: Nick Drake Albums Ranked
7. Broadsides – Songs And Ballads Sung By Pete Seeger, 1964
"Pete Seeger is the primary protest song singer before Bob Dylan. His melodies are so easy to remember and so simple that a lot of them became standards in the Summer camps. He's a brilliant composer but only an ordinary performer not always very strict with the measured time as we can that some of them are too long like a pupil making mistakes in doing his sol-fa."
6. Frontier Ballads, 1954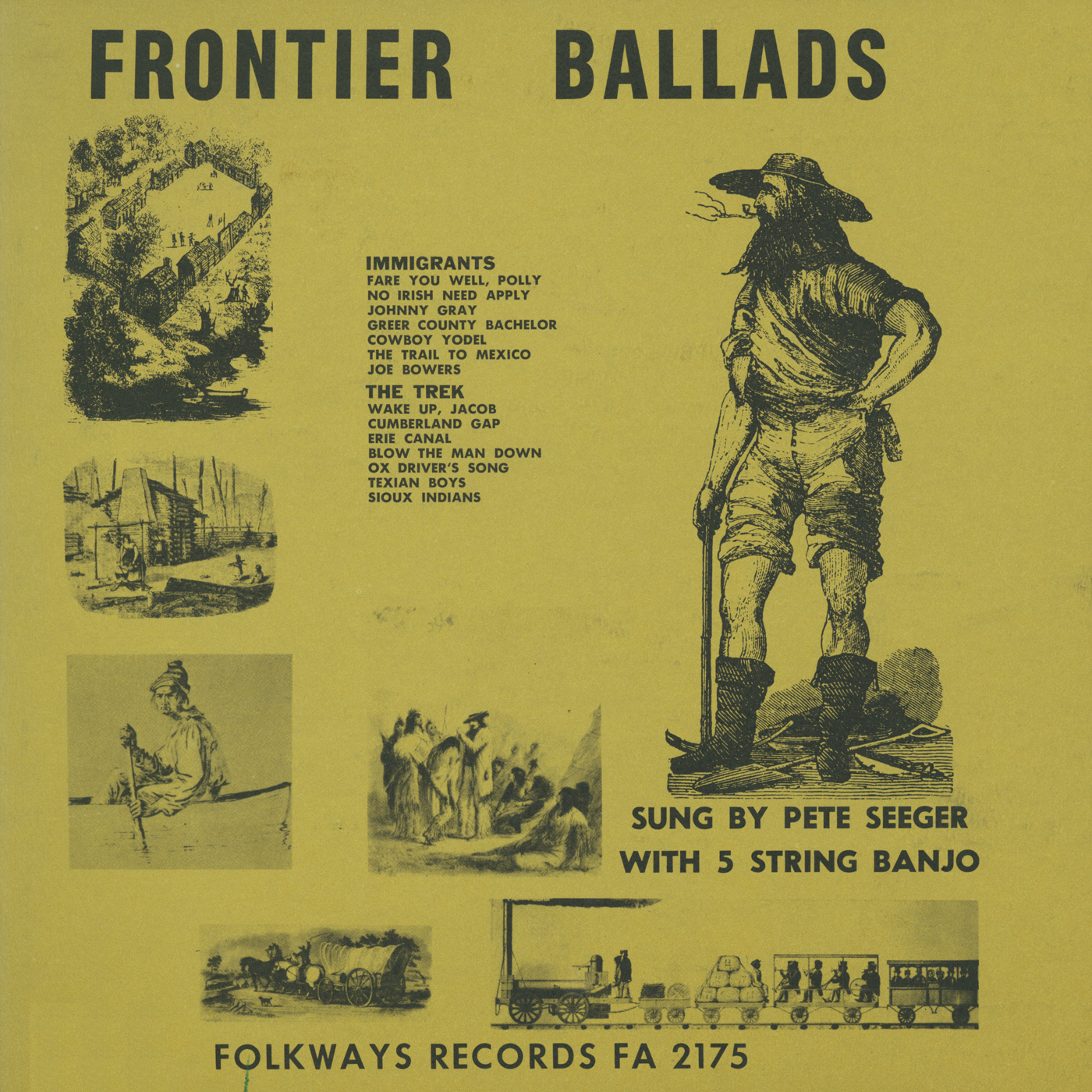 "Basic Americana esc folk, but not bad. Pete Seeger rocks a five-string banjo throughout this album, he also played Country Dance Music album, one part of the Washboard Band. The album is comprised of Frontier Ballads, pretty much just songs reminiscent of the Frontier days of Manifest Destiny, Expansionism, Indian Plight, etc. One song 'Wake up Jacob' is just Pete Seeger screaming "Wake up Jacob!" followed by some words, so it is not just typical folk songs, but an assortment of related audiology."
5. American Favorite Ballads Volume 3, 1959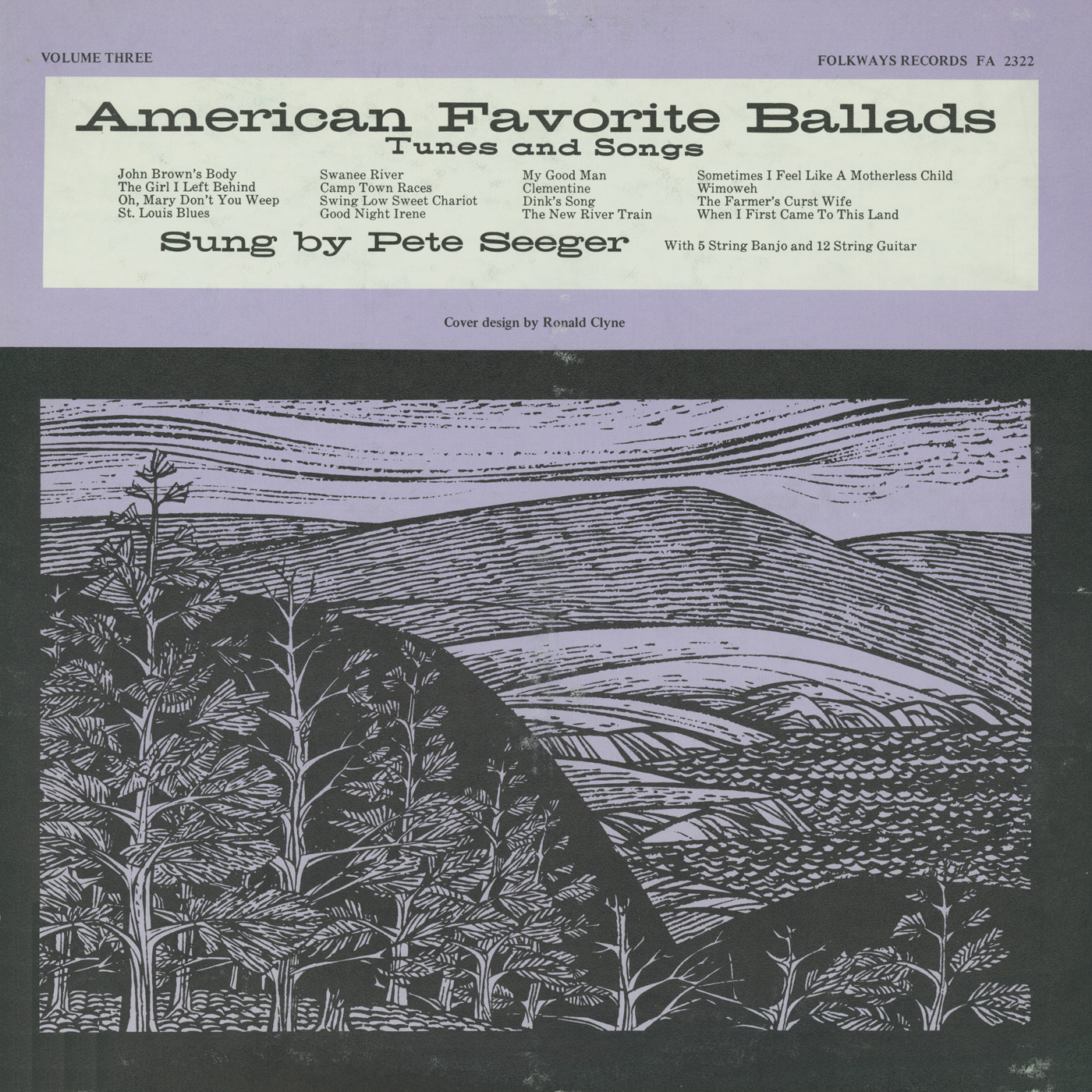 "Music about the struggles of workers, the poor, and the historical tunes of this country and other English speaking lands tell stories which make the past come alive. I would suggest that you review the titles or song clips from all the CDs in this series and select those which interest you best. Pete's children's songs I taught to my own children to their delight."
4. Darling Corey, 1950
"This compilation is made of two early Seeger albums that reflect his early and on-going attempts to recapture the American folk heritage. He uses his signature banjo to great effect here. You will also find that since the release of these albums in the 1950's many of these songs are now familiar and have frequently been covered by a whole range of later artists. Thank Pete for that. Think- "John Riley", "Darling Corey", "East Virginia Blues", "Empty Pocket Blues' and "Sally Ann" on this point and you will see what I mean."
See more: Cher Albums Ranked
3. American Industrial Ballads, 1956
"Pete Seeger was an ethnomusicologist. He collected folk songs from the period of the Industrial Revolution in the USA. The songs are about cotton mills, the first trains and the hardships of farmers and laborers. The recordings are very basic, with only Pete's voice and a banjo. Casey Jones was a real locomotive engineer who died in a train accident. Harry Simms was a Jewish American miners' union man. He was shot by a sheriff's deputy. My Children Are Seven in Number, another miners' union song, takes its tune from the Scottish folk song "My Bonnie Lies over the Ocean".
2. We Shall Overcome, 1963
"I grew up listening to the single LP distillation of this concert called We Shall Overcome. It's a classic in it's way, but this expanded edition of the full concert is an essential document of Pete Seeger in his prime, which is to say the mid 20th century folk movement in its prime. He performs old folk numbers, banjo tunes, then-current civil rights anthems, children's songs, folk songs from other lands and in other languages, political songs, songs inspired by the space race, newer songs (at the time) by Tom Paxton, Bob Dylan and Malvina Reynolds, and songs by his old friends Woody Guthrie and Leadbelly. The spirit is contagious and the audience sings along throughout, with Pete harmonizing. Truly, this is one of a handful of 20th century folk recordings that deserve to survive well into the future. Endlessly deep and entertaining. Very highly recommended."
1. American Ballads, 1957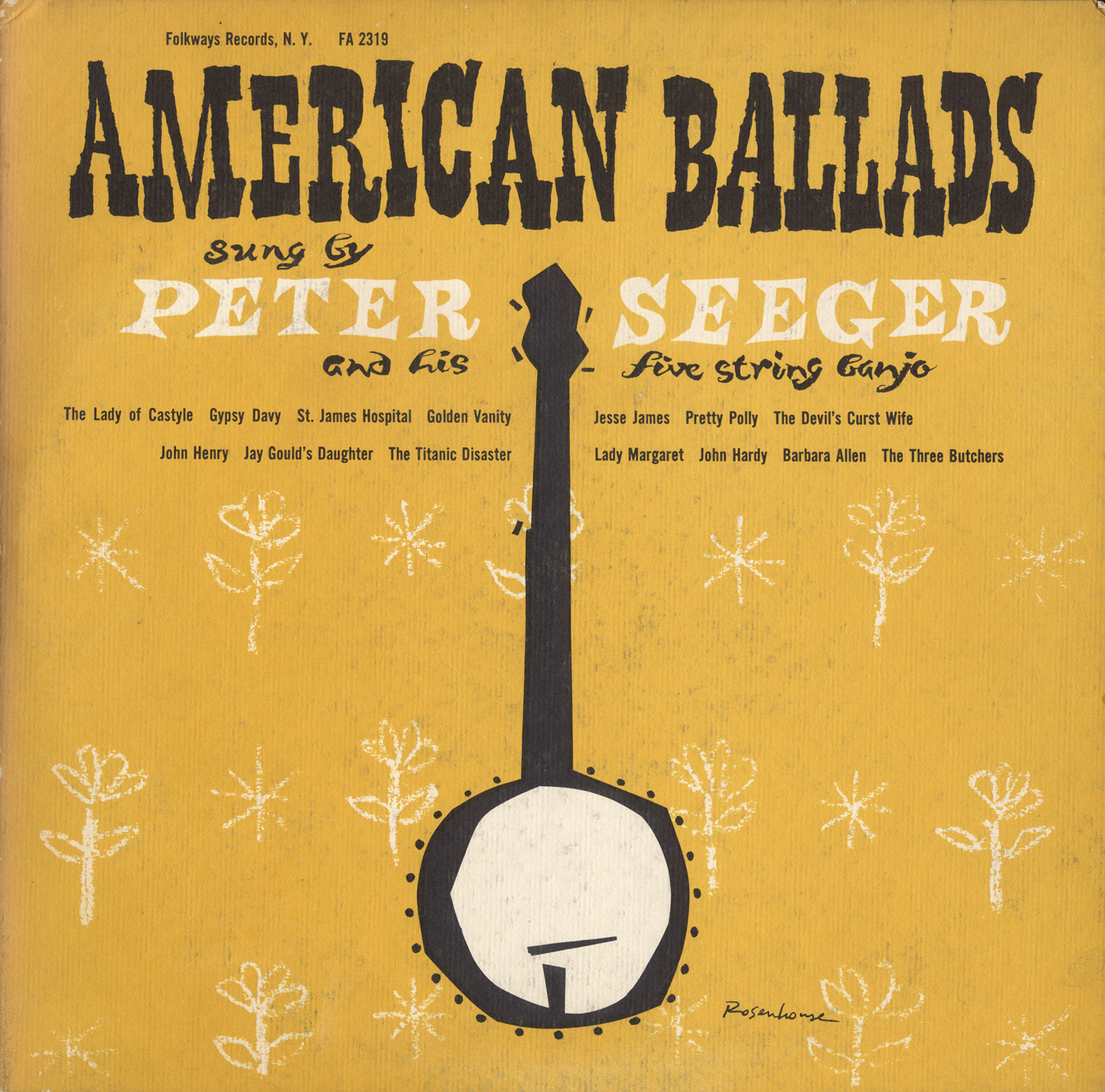 "If you're ever in the market for a good early Pete Seeger album, I recommend American Industrial Ballads. Originally released in 1957, he took folksongs that chronicled the struggles of the American worker during an industrial revolution that, even in 2021, has never truly ended. Songs that go back to the 1820s/1830s to the 1940s, including a couple by Woody Guthrie, are done in chronological order. Even in a song or two about cowboys, it's not hard to feel the cowboys know something big is happening in the cities over yonder and not even a cowboy can outlast it."