Powerslave is the fifth studio album by the English heavy metal band Iron Maiden, released on 3 September 1984 through EMI Records in Europe and its sister label Capitol Records in North America. It was re-released by Sanctuary and Columbia Records in the United States in 2002. The album's cover artwork is notable for its Ancient Egypt theme. That theme, taken from the title track, was carried over to the album's supporting tour, the World Slavery Tour. This began in Warsaw, Poland, on 9 August 1984; it is widely regarded as being the band's longest and most arduous tour to date, and led to the live album Live After Death. The release contains a musical re-telling of Samuel Taylor Coleridge's The Rime of the Ancient Mariner, the lyrics of which include some lines from the poem. At 13 minutes and 45 seconds in length, this was Iron Maiden's longest song for over 30 years until it was surpassed by the 18-minute "Empire of the Clouds" from the 2015 album The Book of Souls. "2 Minutes to Midnight" and "Aces High" were released as singles. Here are all of the Powerslave songs ranked.
Don't miss out on the TIMELESS Iron Maiden music below! Click to experience the pioneers of British heavy metal!
8. Losfer Words (Big 'Orra)
"The awesomeness of the album doesn't stop here. This is their best instrumental. The interplay of… basically, everything, is orchestrated very wonderfully. Especially the duelling guitars."
7. Back in the Village
"The worst song on the album. Again, relatively speaking. This is a great song, but the pre-chorus + chorus is the biggest detractor here. Everything else is cool with me though, this could've been an easy 10/10 had the chorus been executed a little better."
6. The Duellists
"Amazingly crafted song with superb vocals and quite possibly the catchiest chorus ever. The instrumental section in the middle is nothing short of fantastic. The instrumental break is really amazing, and good thing it goes on for so long it might as well have been its own song, because it just works very well. A true masterpiece.
See more: Iron Maiden Albums Ranked
5. Flash of the Blade
"Awesome guitar riff, but again, every riff on the album is awesome. This is just one of the highlights. The chorus is superb, and so this is just yet another catchy, excellent song by Maiden. Really should've played this one live, as this would've been a perfect song to play live."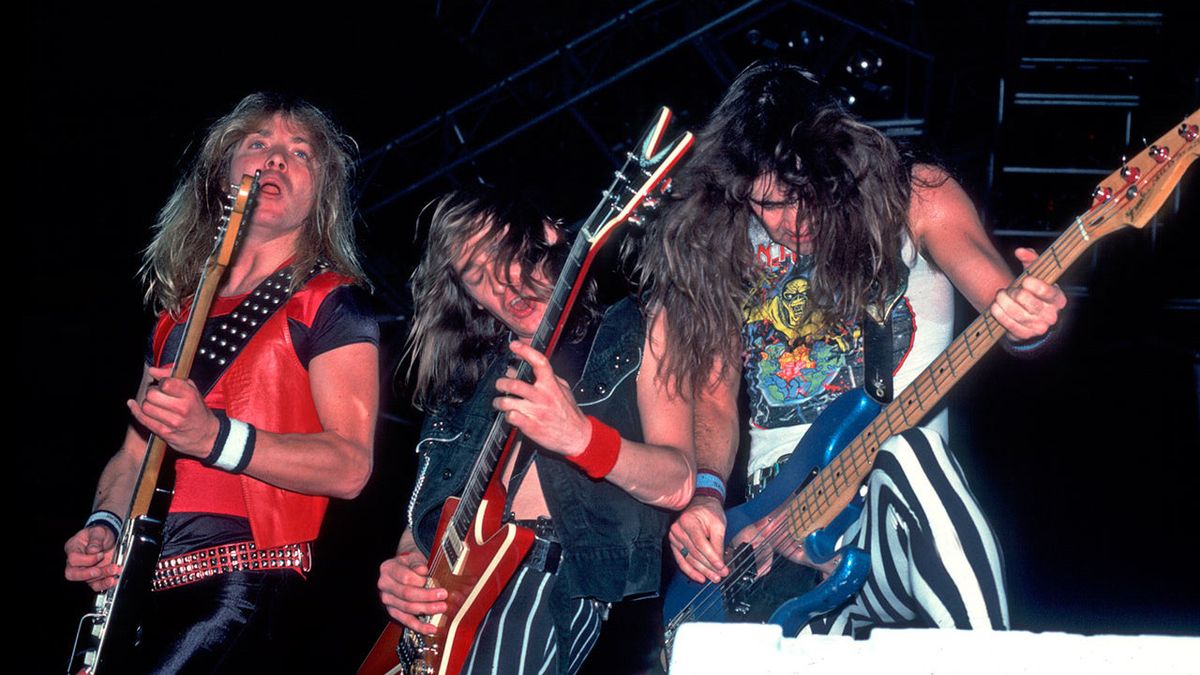 4. 2 Minutes to Midnight
"That guitar riff is like, the perfect guitar riff to the apocalypse, even though it isn't as intense as whatever developed later in metal. It's one of the best anti-war songs ever made, period. Still very effective today. The break is a little weird, as considering the speed of the song, it feels like it's near the end of the song, but it's just only halfway through. And yet, unlike most other examples of songs being overlong, here, it works very well in its favour. This is an excellent heavy metal song, easily one of my Maiden faves, and one of the greatest of all time."
See more: Iron Maiden Songs Ranked
3. Powerslave
"The title track is excellent. It gives off that Egyptian vibe very well, thanks to that driving guitar riff. Very engaging, and the instrumental break is superb, which makes the return to the main section even more powerful."
2. Aces High
"The intro is awesome. Everything about this is awesome. Riffs, the solo, singing, bass lines, drumming. The best possible intro to one of the best albums ever made. It's such an energetic song that it feels like you're in the Battle of Britain yourself."
1. Rime of the Ancient Mariner
"A Maiden classic, and a proto-prog metal classic. It's an excellent retelling of the poem in a heavy metal style, with awesome, engaging riffs and enchanting vocal delivery driving the song forward. Despite its length, not a single second of it is wasted, helped by the many changes in direction the song undergoes, my favourite section would have to be 2-3 mins right after the whispering bit. Simply put, one of the best songs ever."