Fadil El Ghoul (born 2 April 1986 in Den Bosch), better known by his stage name R3hab (stylized in all caps as R3HAB; pronounced "rehab"), is a Moroccan  Dutch DJ and record producer from Breda, North Brabant. Ranked at number 12 on the DJ Mag Top 100 DJs in 2018, R3hab has produced two full studio albums and has remixed songs for a wide variety of artists, including 5 Seconds of Summer, Katy Perry, Arashi, Lady Gaga, Taylor Swift, Rihanna, Rammstein, Steve Aoki, The Chainsmokers, For King & Country (band), and KSI. In 2019, R3hab joined an artist management company called Dancing Dragon Management under Live Nation Electronic Asia for an exclusive deal to spread in China. In 2019, Liquid State, a joint venture between Tencent and Sony Music, said at the All That Matters conference that it had signed R3hab to an Asian distribution deal. As part of the deal, he will be releasing new tracks through Liquid State that focus on the Asian market, while licensing his CYB3RPVNK label's music library of more than 190 tracks. On his current world tour, R3hab has performed in 116 concerts (as of 10.26.2019) and has featured Cash Cash and Alan Walker. Here are all of R3hab's songs ranked.
Relive the music of R3hab. Click below and enjoy his most memorable collaboration songs!
10. Near Me (Near Me, 2016)
"I used to be fed up about those type of drops, but I gotta admit this totally grown on me.. Plus, the melody is awesome as fuck so I couldn't hate this.. I'm getting used of this drop which sounds very cool for a Bass House drop, not unique but cool."
9. The Bottle Song (The Bottle Song (The Remixes), 2011)
Just the best that he ever created. It reaches high levels with fantastic peaks. It's a real party song. What a great stress buster! Specially the mid of the song.
8. A Night In (A Night In, 2012)
"It is the best song I have ever heard in my entire life, if I had to chose one last song to listen to before I die I would honestly chose this song it is amazing the drop is the best."
7. Raise Those Hands (Neighbors, 2014)
"It has a catchiest drop that I've ever heard. I can't get enough of this song especially the part before the drop. I wish there were more songs like this"
See more: R3hab Albums Ranked
6. Sakura (Sakura 2016)
"I find the melody and the drop of this track very classic. But what makes me really appreciate this is the vocals in the beginning which are very sweet & original.
5. Flashlight (Inspired 2015)
"I love everything it's just so amazing!! I listen to it during my chores and when I bored and it inspires me to draw"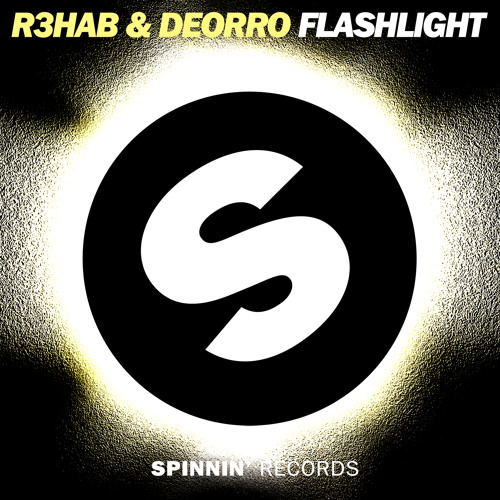 4. Won't Stop Rocking (Won't Stop Rocking, 2015)
"This song makes you want to live life to the fullest and not waste time. You can actually feel the energy coming off of this."
See more: The Best Albums of 2018
3. Wildest Dreams (Wildest Dreams, 2015)
"I admit that I enjoy listening to the R3hab version of Wildest Dreams by Taylor Swift because I also like the original version of Wildest Dreams from Taylor Swift's 1989 (Deluxe version) compilation. This version of Wildest Dreams (R3hab Remix) by Taylor Swift combines both club and trance elements with the original pop/dance version. The song appears to be about meeting someone who is a dream come true and there is also a video available to go with the song that adds to the story imagery of this tune."
2. Ready for the Weekend (Inspired 2015)
"I've known this tune since day 1 and always liked it. Now I just stumbled across it again I've completely fallen in love with it.. again! Listening to this tune, full volume through a pear of (good) earphones is just so amazing!"
1. Burnin (Motion 2014)
"This track Calvin Harris shows his true facet as a DJ that is why they think that R3hab influenced this track more, but they seriously underestimate several DJs too much due to the fact that they are popular among so many posers."