Rush Self Titled Album Songs Ranked
Rush is the debut studio album by Canadian rock band Rush. It was released on March 1, 1974 in Canada by Moon Records, the group's own label, before it was released internationally by Mercury Records later that year. Recorded five years after the band's formation, this first release shows much of the hard rock sound typical of many of the popular rock bands emerging earlier in the decade. Rush were fans of such bands as Led Zeppelin and Cream, and these influences can be heard in most of the songs on the album. Original drummer John Rutsey performed all drum parts on the album, but was unable to go on extended tours because of complications with his diabetes and so he retired from the band after the album was released. Rutsey contributed to the album's lyrics, but never submitted the work to the other members of the band. The lyrics were instead entirely composed by vocalist/bassist Geddy Lee and guitarist Alex Lifeson. Rutsey was soon replaced by Neil Peart, who remained the band's drummer as well as primary lyricist. Here are all of Rush Self Titled Album songs ranked.
Don't miss out on the TIMELESS Rush music below! Click to experience the greatest Canadian band of ALL TIME!
8. Take a Friend
"This track fades in slowly with a driving drum beat and a sweet guitar lick which repeats for many measures before the rhythm guitar kicks in to begin the first verse. The chorus showcases the seed of vocal harmony that would become an intregal part of Geddy Lee's fantastic vocals in future releases. Yet another guitar solo graces this song, and it fits in nicely with the rest of the song. That's one thing about Rush is that the individual parts don't sound out of place, whether it's a flashy drum, bass, or guitar solo."
7. Before and After
" A peek into what Rush would evolve into in later albums, Before And After is a solid track which begins with a somber guitar riff and a slow tempo. Lots of harmonics and clean chords. Distortion kicks in at about a minute, and once the verse kicks in, the song shifts tempo up a bit. Geddy's vocals are varied, and the simple chorus (Yeah…Yeeeeaah) is quite effective. Alex unfolds another fantastic solo in this song which sounds perfectly in place with the rest of the song."
6. Need Some Love
"A short track with a fast tempo and cheesy lyrics. I dig the vibe of this song, even if the lyrics are sub-par. The drumline following the second chorus is simplistic but solid, and John Rutsey was not a bad drummer by any means. The guitar solo is short and sweet."
See more: Rush Albums Ranked
5. Here Again
"The longest track on the album, clocking in at seven and a half minutes, Here Again closed out the first side of the original vinyl album. A slow-tempo song with a groovy rhythm guitar line which graces a large portion of the track time. Geddy's vocals sound more mature on this track, though it is spotty. You can tell that Geddy's voice wasn't fully mature, and may have still been changing from his teenage years. This song makes you want to sit back, relax, and enjoy some good rock music. The guitar solo near the five minute mark stretched out for a solid minute and a half, and is smooth as silk. It has a nice echo added, and doesn't sound out of place at all. The second solo near the end of the song is great, and closes out the track perfectly."
4. What You Doing
"A neat little ditty with a cool guitar riff. John Rutsey's drumming is solid in this track, and Geddy's wisecracking lyrics aimed at naysayers are bang-on. The guitar solo is top-notch and Rutsey's snare roll is solid as can be. The closing is a bit much with a few false endings, but the mini guitar solo makes up for it."
See more: Rush Songs Ranked
3. In the Mood
"This track is one of my favorite Rush tunes, and boasts a good intro guitar riff, which carries the rhythm of the tune during the verses. Lyrics are generic, but Geddy's vocals are good. Drums keep up the beat, as usual, but nothing too flashy from Rutsey. Alex Lifeson belts out a shredding solo which is a fine tribute to blues form."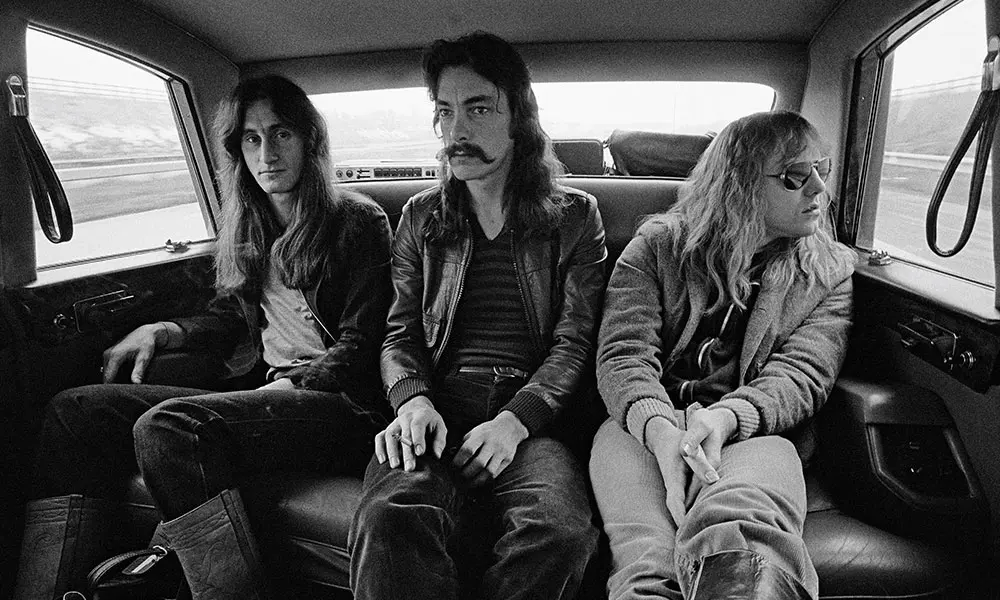 2. Finding My Way
"A solid and rocking opener to kick off the album, this track starts off with a bluesy riff, which increases in volume as the measures repeat. The intro lyrics sound quite a bit like something Robert Plant would belt out on a Led Zeppelin song, but I forgive Rush for this being their first album. Bands start off by playing what they know and love, and the bands that inspire them oftentimes find their way (no pun intended) into the early works of a new band."
1. Working Man
"A classic Rush tune, which gets a lot of air play on classic rock stations to this day. The big hit song off this album, which is surprising since it clocks in at seven minutes. A good and heavy guitar riff opens the song and carries the verses. A groovy little breakdown cuts the song in half, and the closing guitar riff/solo are fantastic. The boastful conclusion bids you good tidings until the next release."