Sailor is the second album by American rock group The Steve Miller Band (thus credited), released in October 1968 by Capitol Records. It was recorded in Los Angeles, California, and was produced by Glyn Johns, who also produced the band's first album, Children of the Future. It was the last Steve Miller Band album to feature contributions by original members Boz Scaggs and Jim Peterman. Scaggs went on to a successful solo career. The album features a psychedelic blues rock sound. Tracks "Living in the U.S.A." and "Quicksilver Girl" later received additional notice when the former was covered in 1969 by Wilmer & the Dukes and the latter was included in the popular 1984 movie The Big Chill. It was voted number 353 in the third edition of Colin Larkin's All Time Top 1000 Albums (2000). In 2012, Edsel Records released a remastered version of the album. Here are all of the Sailor songs ranked.
Relive the music of one of the most notable rock and roll bands. Click below and listen to the songs of the Steve Miller Band.
10. Quicksilver Girl
"Quicksilver Girl," a pop influenced blues bit of fusion with mystic vocals and dreamlike guitars … a song that was on the lips of everyone during those magical days and nights.
9. Dime-a-Dance Romance
"All are marked by instrumental definition and fluidity, except for Boz Scaggs' raucous, fuzz-box-infused "Dime-a-dance Romance." While blending perfectly in the songs, the instruments also have distinctness and clarity, no distortion."
8. Living in the U.S.A
"The big one, "Living in the U.S.A.," is the best song in an album full of good company. Very fast-paced and hard-driving (literally: check out the car rev opening and closing sound effect), it is a ride through Americana, yellow, brown white, red men, "looking for Uncle Sam, to give you a helping hand…we're living in a plastic land."
See more: Steve Miller Band Albums Ranked
7. Overdrive
"Steve Miller Band started out great, ahead of its time in many ways. This was its 2d album. At some point SMB sadly changed direction, listen to its early music and imagine what SMB could have evolved into, rather than becoming a pop music AM radio staple"
6. You're So Fine
"While Eric Clapton may have been England's premier White bluesman, Steve Miller came pretty close to being America's own version, even if he originally never approached Clapton's success rate."
5. My Friend
""My Friend" is a lively, earnest statement, very 60s: "So you think you know just what goes on inside your head my friend"? Also quite fast-paced, it has a zippy, whirling instrumental fadeout into the former song."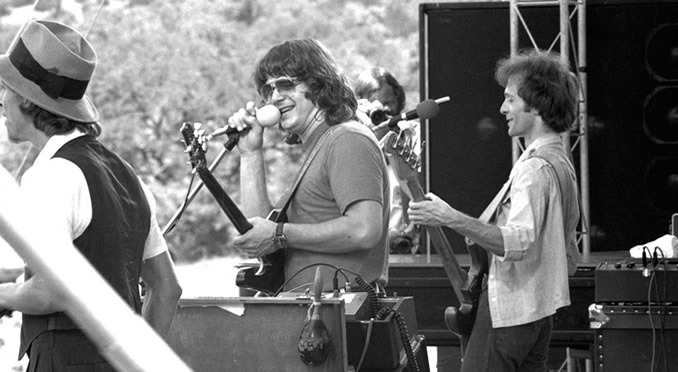 See more: Steve Miller Band Songs Ranked
4. Gangster of Love
"Steve Miller is one of those artists you just can't help but like–a lot. If you come from pop, mainstream rock, or like more esoteric music–any kind of music, really–Steve's songs are hummable, rocking, slick and down to earth."
3. Dear Mary
".In "Dear Mary," a pretty ballad, the band creates a sort of isolation, psychedelic in atmosphere, with soft soprano vocals and instrumentation that is mellow and distant. Sound effects of raining come in midstream, and there is even a sort of baroque or Elizabethan horn solo."
2. Lucky Man
"Lucky Man" was written by keyboardist Jim Peterman & is a slower blues number showing that Steve & Boz weren't the only great songsmiths in the group (the only member not contributing here is bassist Lonnie Turner, who would see one of his songs done on 1969's BRAVE NEW WORLD)."
1. Song for Our Ancestors
""Song For Our Ancestors", a superbly ambient instrumental that starts with almost two minutes of unaccompanied foghorns (truly!) before giving way to a waveringly distant organ, a detached guitar riff and a muffled timpani back-beat to produce a track that, unless you were there, is the closest you'll ever come to experiencing San Francisco in the early morning of its hippie dawn"