Second Helping Songs Ranked
Second Helping is the second studio album by Lynyrd Skynyrd, released April 15, 1974. It features the band's biggest hit single, "Sweet Home Alabama," an answer song to Neil Young's "Alabama" and "Southern Man",  which reached #8 on the Billboard Hot 100 chart in August 1974, as well as drummer Bob Burns' final recordings. Second Helping reached #12 on the Billboard album charts. The RIAA certified it Gold on September 20, 1974, and Double Platinum on July 21, 1987. After the success of their debut album, (Pronounced 'Lĕh-'nérd 'Skin-'nérd), Lynyrd Skynyrd's fan base continued to grow rapidly throughout 1973, largely due to their opening slot on the Who's Quadrophenia tour in the United States. Second Helping features King, Collins, and Rossington all collaborating with Ronnie Van Zant on the songwriting, and cemented the band's breakthrough. Here are all of the Second Helping songs ranked.
Don't miss out on the TIMELESS Lynyrd Skynyrd music below! Click to experience the pioneers of Southern Rock!
8. Swamp Music
"A minor hit for Lynyrd Skynyrd, "Swamp Music" is a combination of southern boogie and hard rock, a song that sounds straight out of the bayou of Louisiana. This song basically says what southern rock is all about, with Van Zandt's bluesy lyrics and Skynyrd's three guitarists showing how it's done in the south."
7. I Need You
"A slow, soulful ballad that combines slow blues with southern boogie to create another classic. Van Zandt's soft, hushed vocals, backed up by the hypnotizing guitar work, give this song a dreamy mood… although very long, the song never gets old, whether you're listening to Van Zandt's emotional vocals or Gary Rossington's searing lead guitar work."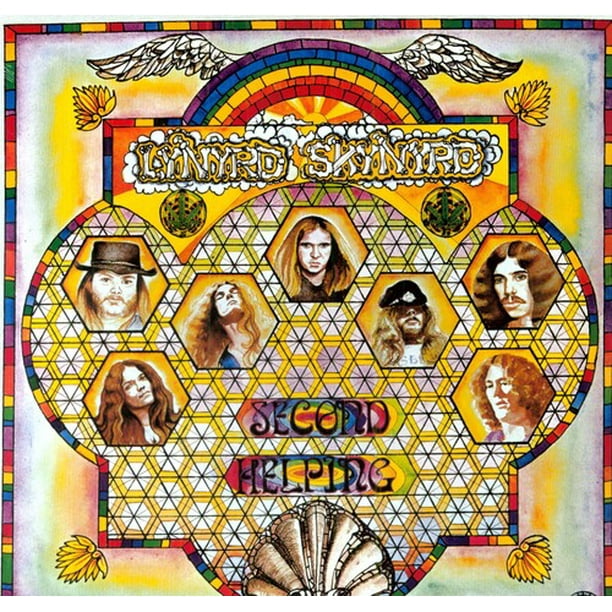 6. The Needle and the Spoon
"A song about the dangers of hard drugs, "The Needle And The Spoon" is a no-holds-barred hard rocker, blending Van Zandt's cautioning vocals with the heavy, searing guitar work of Gary Rossington and Ed King, who rip out unforgettable solos and catchy riffs alike. Without a doubt, one of my favorite Lynyrd Skynyrd songs. Just plain cool."
See more: Lynyrd Skynyrd Albums Ranked
5. Don't Ask Me No Questions
"Don't Ask Me No Questions" is almost a pop rock song mixed with southern rock, and I love the way they were able to mix the two styles together and make it good."
4. Workin' for MCA
"A good-humored hard rock song, "Workin' For MCA" mixes Van Zandt's punkish vocals with Ed King's and Gary Rossington's funky licks to create an interesting song. One of Skynyrd's more experimental tracks, "Workin' For MCA" is one of the best songs here. Amazing guitar work!"
See more: Lynyrd Skynyrd Songs Ranked
3. The Ballad of Curtis Loew
"Besides "Free Bird", "The Ballad of Curtis Loew" was Lynyrd Skynyrd's most popular ballad, a long, emotional roller coaster of a song that combines country and boogie music to create a beautiful ballad. Van Zandt's voice oozes passion and realism, and "The Ballad of Curtis Loew" seems entirely heartfelt. Very intense and emotional, Lynyrd Skynyrd's musicianship and songwriting is top-notch here!"
2. Call Me the Breeze
"Another great hit, "Call Me The Breeze" is a tune reminiscent of The Allman Brothers, starting off with horns and blaring guitars, and developing into an unforgettable twelve bar blues song. Van Zandt's vocals are fun and energetic, and the crunching guitars back him up well. A true southern rock song, this is obviously a fan favorite."
1. Sweet Home Alabama
"The ultimate Southern Rock anthem, "Sweet Home Alabama" is one of the funkiest, catchiest, and simplest songs ever devised, yet easily one of the greatest. As soon as the opening riff comes out of your speakers, this song grabs you and doesn't let go… just pure brilliance. Everyone likes this song, and if you don't, you're crazy!"