Seven Lions Albums Ranked
Jeff Montalvo (born March 31, 1987), known professionally as Seven Lions, is an American DJ, record producer, instrumentalist, and remixer from Santa Barbara, California. Active musically since 2010, his music combines styles as diverse as trance, melodic dubstep, drum and bass, glitch hop, and electro house. He has released eight EPs, multiple singles, and official remixes for record labels such as Casablanca Records, OWSLA, Viper Recordings, Anjunabeats, Republic Records, and Monstercat. His second EP Days to Come was mentioned by Vibe Magazine as one of their Top Electronic Albums of 2012, and it peaked at No. 10 on the Billboard Dance/Electronic Albums chart. His next EP, Worlds Apart, charted at No. 76 on The Billboard 200, and the EP's track "Don't Leave" with Ellie Goulding entered the UK Singles Chart in 2014. He tours regularly in the United States, and since 2012 has performed at festivals such as SXSW, Ultra Music Festival, Electric Daisy Carnival, and Camp Bisco. He was nominated for America's Best DJ, a competition held by DJ Times, in 2014. Here are all of Seven Lions' albums ranked.
Don't miss out on the most famous songs of Seven Lions. Click below and enjoy his music!
6. Island (Remixes), 2019
"Not every song here is meant for everyone, but to each his own. If you are new to the electronic world, this is a great primer, despite hearing Nevve's singing over and over again. That's not necessarily bad, but then again, everyone yearns for a well curated Spotify queue. Listen to this at your own pace, then decide which ones you liked best."
5. Worlds Apart, 2014
"When Seven Lions's Worlds Apart EP released, I was floored by the sheer quality of every song. There is a bit of classic Seven Lions instrumental dubstep with Nepenthe, while having some expertly crafted electronica overall. I would say that this is Jeff's perfect EP, none of the singles feel weak, and need a certain amount of attention to truly appreciate them. Probably my favorite EP from any artist."
4. Days to Come EP, 2012
"Perhaps one of the reasons this EP is far better than most in the genre is that the effects are used tastefully and appropriately instead of throwing them around spastically in unpredictable and unstructured patterns. In fact I'm not even sure that some of the tracks on here belong in the 'typical' dubstep category. Then again my experience with dubstep is very limited, so I could easily be wrong."
See more: Axwell Albums Ranked
3. Creation, 2016
"Everything from instrumental to vocals, slow and melodic, to upbeat and intense, this album has everything musically that you could want. An excellent collection of fine songs."
2. Find Another Way, 2020
"Seven Lions encompasses both high-tempo and mid-paced rhythms with some of the sweetest sounding vocals ever assembled on a single recording."
1. Start Again EP, 2018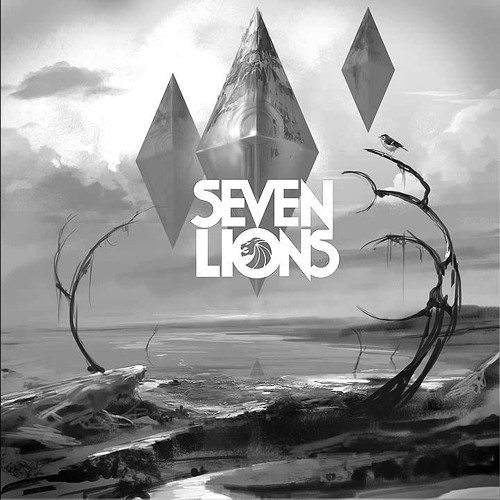 "Classic sound of Seven lions, and one of the best song with Blastoyz. Is a wonderful experience listen to the whole ep. Hope Seven Lions Keep always his magic.