Speaking in Tongues Songs Ranked
Speaking in Tongues is the fifth studio album by American rock band Talking Heads, released on June 1, 1983, by Sire Records. After their split with producer Brian Eno and a short hiatus, which allowed the individual members to pursue side projects, recording began in 1982. It became the band's commercial breakthrough and produced the band's sole US top-ten hit, "Burning Down the House". The album's tour was documented in Jonathan Demme's 1984 film Stop Making Sense, which generated a live album of the same name. The album also crossed over to the dance charts, where it peaked at number two for six weeks. It is the group's highest-charting album on the US Billboard 200, peaking at number 15. It was also their biggest-selling album in Canada, where it was certified platinum in 1983. Here are all of Speaking in Tongues songs ranked.
Don't miss out on the TIMELESS Talking Heads music below! Click to experience the power of New Wave music!
9. I Get Wild / Wild Gravity
"Good song, but never was a favorite of mine. Sort of Talking-Heads-By-Numbers. "I Get Wild/Wild Gravity" maintain the uptempo paranoia."
8. Moon Rocks
"The B-Side is one of the weaker and more stereotypical songs on Speaking in Tongues, going on for much longer than its substance as a bland, pseudo-funk track without many shining moments. If Eno stayed with them on this album, the rhythms could be excellent here, but alas, they sound dated and boring. "Swamp" isn't the best song ever, but it's a much better pick for a 5-minute B-side off the parent album that doesn't sound anywhere near as soulless and dull as "Moon Rocks". But then again, do B-sides really matter?"
7. Slippery People
"Slippery People" has a cool call-and-response chorus, featuring some of the best backing vocalists ever to appear on any record, as well as cool percussion and weird synthesizer sounds. "
See more: Talking Heads Albums Ranked
6. Making Flippy Floppy
"The Talking Heads at their best: Paranoid, danceable and synth-driven. Especially noteable are the Eastern-y synth lines in the instrumental break.
5. Pull Up the Roots
"This might be the Talking Heads best album, if it didn't all sound the same and eventually get stale and boring. I think if they had left out Pull Up the Roots, the album would have been near perfect. Pull Up The Roots just drones on with a disco beat. It almost sounds like one of those extended mixes created just for discos."
See more: Talking Heads Songs Ranked
4. Swamp
"Swamp", featuring one of David Byrne's strangest and most menacing vocal performances, is a classic, anti-nuclear war country-blues-new wave stomp. A menacing, bluesy tune with great antiwar lyrics and perfect delivery."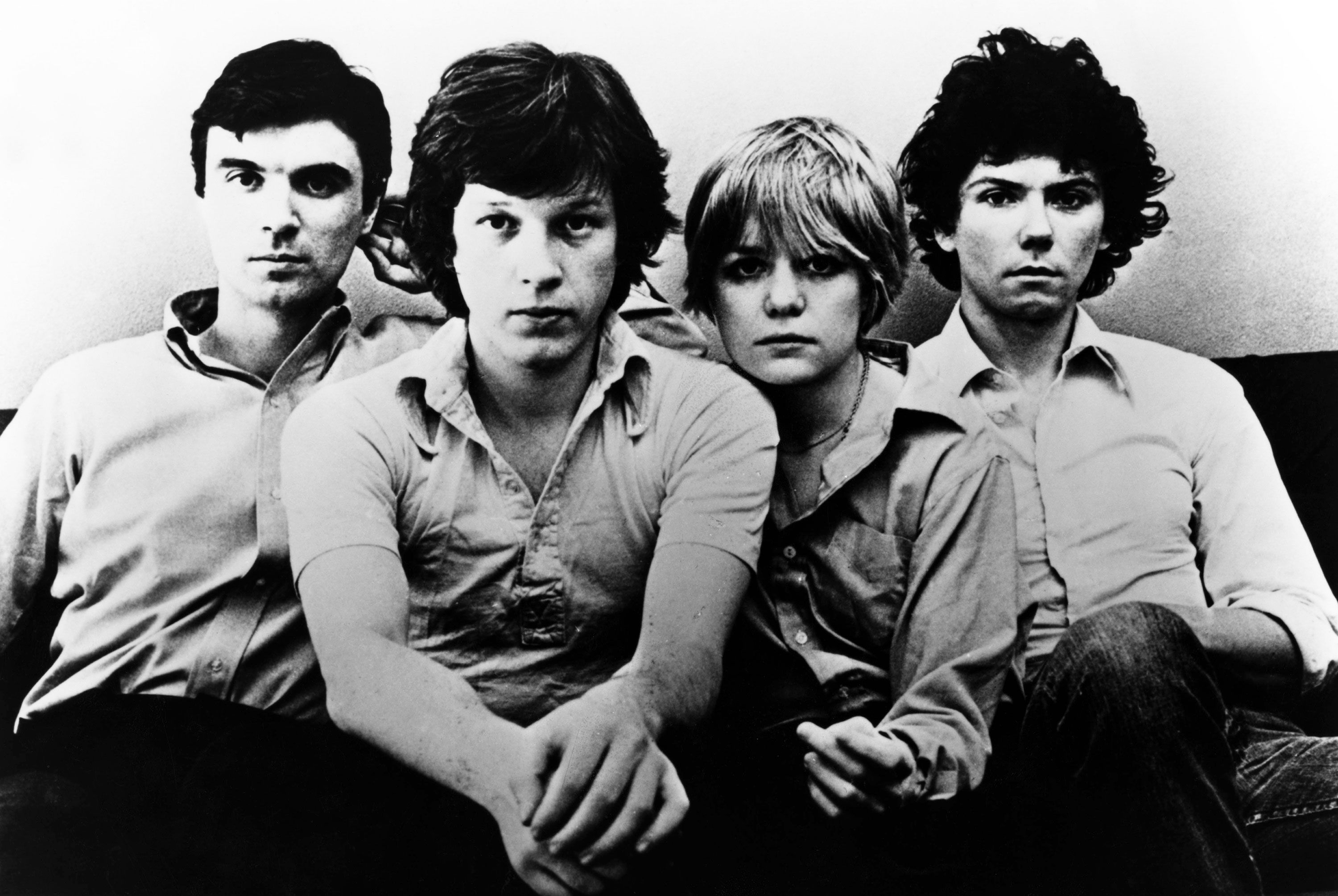 3. This Must Be the Place (Naive Melody)
"This Must Be the Place (Naïve Melody)" is one of the few wistful songs in the group's catalogue, packing a stunning synthesized string part. No, it's not Fear of Music or Remain in Light, and virtually everything closes in on or breaks five minutes via plenty of unneeded repetition ("Pull up the Roots"). Still a pretty good record."
2. Girlfriend Is Better
"'Girlfriend is Better' stirs up a sense of wonder, with a hint of sorrow, while leading the listener to believe there is something to be discovered. David Byrne's disjointed narrative, set to an irresistably funky bat, never gets old. "Stop making sense! Stop making sense!" is practically the group's battle cry."
1. Burning Down the House
"Burning Down The House" has a lot more of the electronics taken out to hear it more "in the process" then anything. This would prove to be the Talking Heads' last foray into funk for a number of years,as they would presue more rock-oriented pop directions in the future."