Stewart Copeland Songs Ranked
Stewart Armstrong Copeland (born July 16, 1952) is an American musician and composer. He rose to prominence as the drummer of the English rock band the Police. He has also produced film and video game soundtracks and written various pieces of music for ballet, opera, and orchestra. His composing work includes the films Wall Street, Good Burger, and We Are Your Friends; the TV series The Equalizer, Dead Like Me, and The Amanda Show; and the video games Alone in the Dark 4 and the Spyro series. Copeland was ranked the 10th best drummer of all time by Rolling Stone in 2016. According to MusicRadar, his "distinctive drum sound and uniqueness of style has made him one of the most popular drummers to ever get behind a drumset". He was inducted into the Rock and Roll Hall of Fame as a member of the Police in 2003, the Modern Drummer Hall of Fame in 2005, and the Classic Drummer Hall of Fame in 2013. Here are all of Stewart Copeland's albums ranked.
Don't miss out on the music of Stewart Copeland below! Click to enjoy his original songs that are definitely modern classics!
8. Does Everyone Stare (Reggatta de Blanc, 1979)
"Those with the good fortune of owning elaborate reproduction gear, especially the sub-woofer element, may enjoy this mini-Bolero which I always find thrilling. I use it in my workout rotation, but it is better than that. It has a simple, short melody with something like a short bridge. Like a French pop song, the music doesn't match the lyrics. It is an ode of infatuation tinged with insecurity that builds to a climatic, driving frenzy, propelled by foot."
7. Peanuts (Outlandos d'Amour, 1978)
"Maybe one or two songs on here don't stand out as much as the rest, but that only serves to highlight the majority of the other songs. And while we're at it, other "fast rockers" here include the hilarious playful 'Peanuts', with a head-spinning refrain and a lightning-speed guitar solo from former Animal Andy Summers… before the song suddenly does an avant-gardish twist and includes a weird dissonant sax solo, after which comes back to normal."
6. It's Alright for You (Reggatta de Blanc, 1979)
"Is 'It's Alright For You' a simple, throwaway punkish number? No! It isn't! It fully fits the mood, and actually, before somebody else started drawing my attention to the fact that it is, indeed, a punk number, I never even noticed that."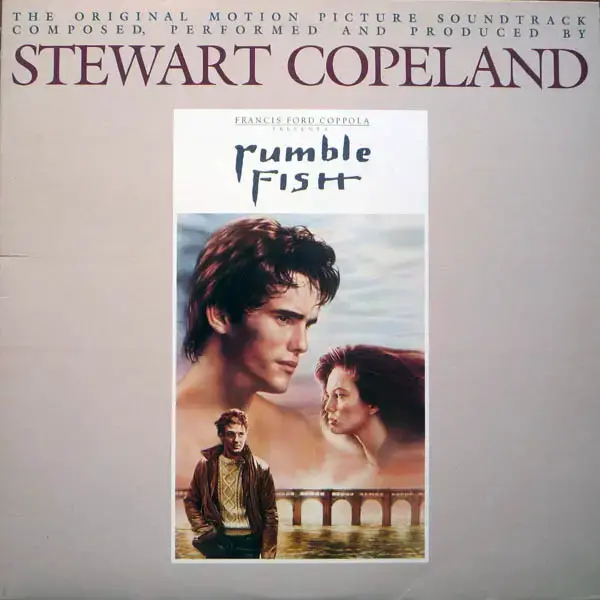 5. Stalin's Sultry Serenade (Orchestralli, 2005)
"For anyone looking to own one of the finest artistic accomplishments of the 80s, this disc is a must-have. Though probably not the kind of fare I would recommend to casual Police fans, serious Copeland fans and ethnic music aficionados will absolutely LOVE this record."
See more: Stewart Copeland Albums Ranked
4. Grandelinquent (Klark Kent, 1980)
"The drum fill at 1:46 is insane. Stewart Copeland and Geddy Lee have been the two most influential musicians on me, I took up playing bass because there wasn't space in my parents' house for a drum kit, tho I own one now."
3. Pseudo Suicide (The Grand Pecking Order, 2001)
"Let me shed some insight. well the line "there ain't no cure for suicide," basicly tells what the songs about. Once your dead, your dead, so be sure you really want to be dead. Also, Les was a carpenture before he became a famouse lyricist/bassist/frontman. So if he is unable to write anymore, hes gonna go back to buuilding rather than kill himself. Trey and Stuart are the other dudes so there you go with that. I don't know who Danny is though so scream if you do.Also it should be notted that this was the last song before their encour at Bonnaroo '06, it was amazing."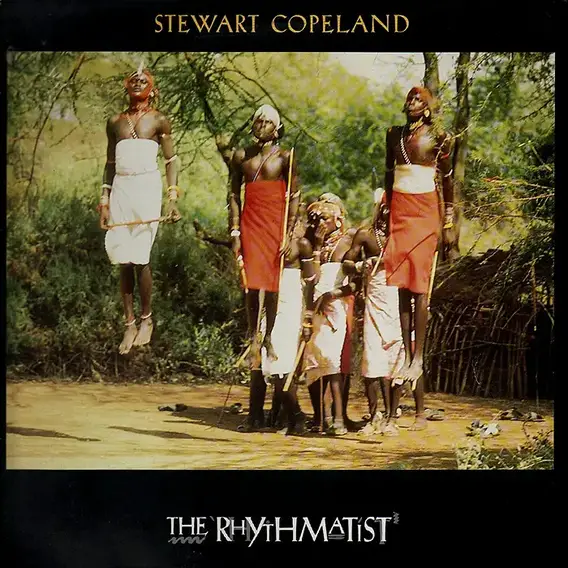 2. Little Faces (The Grand Pecking Order, 2001)
"As I understand it theres a current rumor stating that the song was conjuerd up the same way lucy in the sky with dimonds was. As the story goes I believe it was Les who's son told him this imaginative story of The Little Faces, Les loved the imaginative idea and drafted an idea of the figment creatures; later to be further developed into a song mostly due to the work of Trey. Theres another addition to the tale, the claims rthe child singing in the last momments of the song is Les's child singing the original story, or so it is told."
1. Miss Gradenko (Synchronicity, 1983)
"This song is clearly about a woman inside some sort of organization which subjects its members to dehumanizing uniformity, and otherwise "cheats". It may be an unscrupulous corporation, but the Russian sound of "Gradenko" indicates that this is probably about a Communist governent and a woman inside who is getting too lively for the system to tolerate."