Synchronicity Songs Ranked
Synchronicity is the fifth and final studio album by English rock band the Police, released on 17 June 1983 by A&M Records. The band's most successful release, the album includes the hit singles "Every Breath You Take", "King of Pain", "Wrapped Around Your Finger", and "Synchronicity II". The album's title and much of the material for the songs were inspired by Arthur Koestler's The Roots of Coincidence. At the 1984 Grammy Awards the album was nominated for a total of five awards, including Album of the Year, and won three. At the time of its release and following its tour, the Police's popularity was at such a high that they were arguable, according to BBC and The Guardian, the "biggest band in the world". Here are all of the Synchronicity songs ranked.
Don't miss out on the TIMELESS The Police music below! Click to experience the power of Sting!
11. Miss Gradenko
"Entirely written by Stewart Copeland, and partly sung by Sting and Copeland himself, Miss Gradenko is a comment on Soviet Union spies, who felt afraid and insecure about leaving that then-Communist country. IMHO, this sounds slightly better than Mother, both musically and lyrically speaking."
10. Walking in Your Footsteps
"Here, Sting sings about dinosaurs as the dominating species, which would eventually be replaced by the human race, as they (dinosaurs) would eventually become extinct. Again, the song features a heavy use of Fairlight keyboards, with Stewart Copeland performing some auxilliary percussion. Andy Summers`guitar work are somewhat subdued by what seems to be a tribal African drum. Sting re-uses the line "they say the meek shall inherit the earth" taken from "Visions of The Night", originally recorded by a pre-Police project named Strontium 90."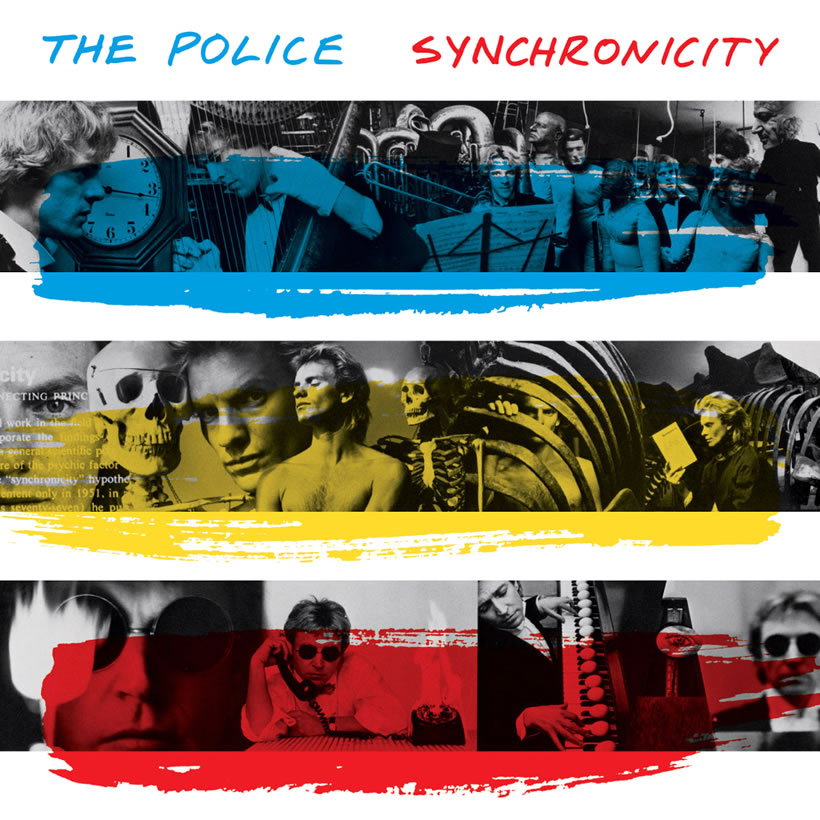 9. O My God
"The song discusses the relationship between God and the human race. Once again, Sting recycled some of the lines from a Strontium 90 song called "3-O`Clock Shot" (Everyone I know is lonely/And God is so far away/My heart belongs to no one/So now sometimes I pray/Take the space between us/And fill it up some way) and from "Every Little Thing She Does Is Magic"(the line of the hundred rainy days that every Police fan knows by heart) which is featured at the very end of the tune."
See more: The Police Albums Ranked
8. Synchronicity I
"A song based on Carl Jung`s homonymous book that discusses the "connecting principle" and "spiritus mundi" concepts. Sting uses this book as an inspiration for this song and most of the album. The heavy use of the Fairlight keyboard plus Stewart Copeland`s strong drumming and Andy Summers`magnificent guitar riffs are present here."
7. Murder by Numbers
"A Sting-Andy Summers collaboration originally released as the B-Side for Every Breath You Take. The song, performed as a jazz-rock tune, is mostly treated as a didactic-yet-humorous 3-step guide to perpetrate a murder: 1. be a stone-cold hearted guy, 2. drop one or two pills on someone`s coffee, just to avoid any bloodshed, and 3. be part of the criminal elite. The song heavily emphasizes on Andy Summers` guitar work , combined with Stewart Copeland`s wonderful drumming. And, of course, we still have Sting´s brilliant vocals."
6. Mother
"Unlike the previous three tracks, this seems to be the weakest one, both lyrically and musically speaking. The tune, written, composed and sung by Andy Summers, is about a man that sees his mother reflected on every woman he knows (Oedipus Rex anyone?) Disjointed in many ways-Andy`s voice included-Mother is easily the worst Police song they have ever made"
5. Tea in the Sahara
"Inspired by Peter Bowles` novel "The Sheltering Sky", the song is a North African-tinged atmospheric jazz-reggae-pop tune about two sisters`journey to the Sahara Desert, where they could have a cup of tea, enjoy themselves and repeat the same experience, every year, until their dying day. On a personal comment, I must admit that I did not like it the very first time I listened to it."
See more: The Police Songs Ranked
4. Wrapped Around Your Finger
"Here is the thing about this song. At first listen, it seemed not to be extremely powerful. Then, it took me several spins to fully appraise the song. Sting wrote some his best lyrics he had ever written."
3. Synchronicity II
"One of The Police`s strongest song they have ever made, which is accompanied with a wonderful video that had heavy rotation on MTV back in the day. Thematically speaking, it has no connection to Synchronicity I."
2. King of Pain
"Brilliant song with a much darker undertone than EBYT. Musically speaking, King of Pain offers a musical landscape with many different instruments involved. I must particularly point out Andy Summers` wonderful guitar solo and Stewart Copeland`s drumming (he also plays marimba at the beginning of the song)."
1. Every Breath You Take
"he song that appears as a strong contendant for the Police `s best tune title. Like on other Police songs, Sting`s songwriting has a dark mood, this time, delving into the sick mind of a man who stalks a loved one (ex-wife, ex-girlfriend, ex-lover, etc). Most people do not understand the dark undertone of the song, by mistakenly thinking it is a love song that can be played on weddings."