Ted Nugent Self Titled Album Songs Ranked
Ted Nugent is the debut studio album by American hard rock, singer-songwriter, and guitarist Ted Nugent. The album was released in September 1975, by Epic Records. It was his first release after the disbanding of his former group The Amboy Dukes. Tired of The Amboy Dukes' lack of effort and discipline, Nugent decided he had enough and left the group. He took a three-month vacation (his first ever) clearing his head in the Colorado wilderness, spending his time deer hunting, and enjoying the outdoors.[3] Renewed, Nugent returned to civilization in search of a new direction and a new band. Joining him in the Ted Nugent Band were former Amboy Duke Rob Grange on bass, along with Cliff Davies (ex-If) on drums and finally, from a local Michigan band called Scott which had opened for the Dukes previously, a singer/guitarist named Derek St. Holmes. Here are all of Ted Nugent Self Titled Album songs ranked.
Don't miss out on the music of Ted Nugent below! Click to enjoy the songs of solo career!
10. You Make Me Feel Right at Home
"This song is so unlike Ted, because it is so quiet compared to the REST of this album. I like THIS song quite a bit, there is nothing wrong w/ this tune at all."
9. Magic Party
"This one is a powerful straight ahead metal beast of well structured hard rockin. It doesn't have one bad song in that genre on it. In fact although I disagree with teds politics some I can't fault him on making incredible classic metal cds."
8. Where Have You Been All My Life
"I could have easily confused THIS song w/ "Hey Baby", because it's ALWAYS sung BEFORE the actual title of "Where Have You Been…?" I just love this song a lot…it's very powerful & unforgettable."
See more: Ted Nugent Albums Ranked
7. Motor City Madhouse
"When I heard this song after a few times, I really DIDN'T care for it. The real screechy vocals were ear piercing to me, which was kind of my turn off. Although the music has a rapid beat & believe it or not, this song is rather haunting in some ways. I have FINALLY discovered that this song ISN'T too bad, after all. It has really begun to grow on me & I like this tune now. "DETROIT" the Motor City Madhouse."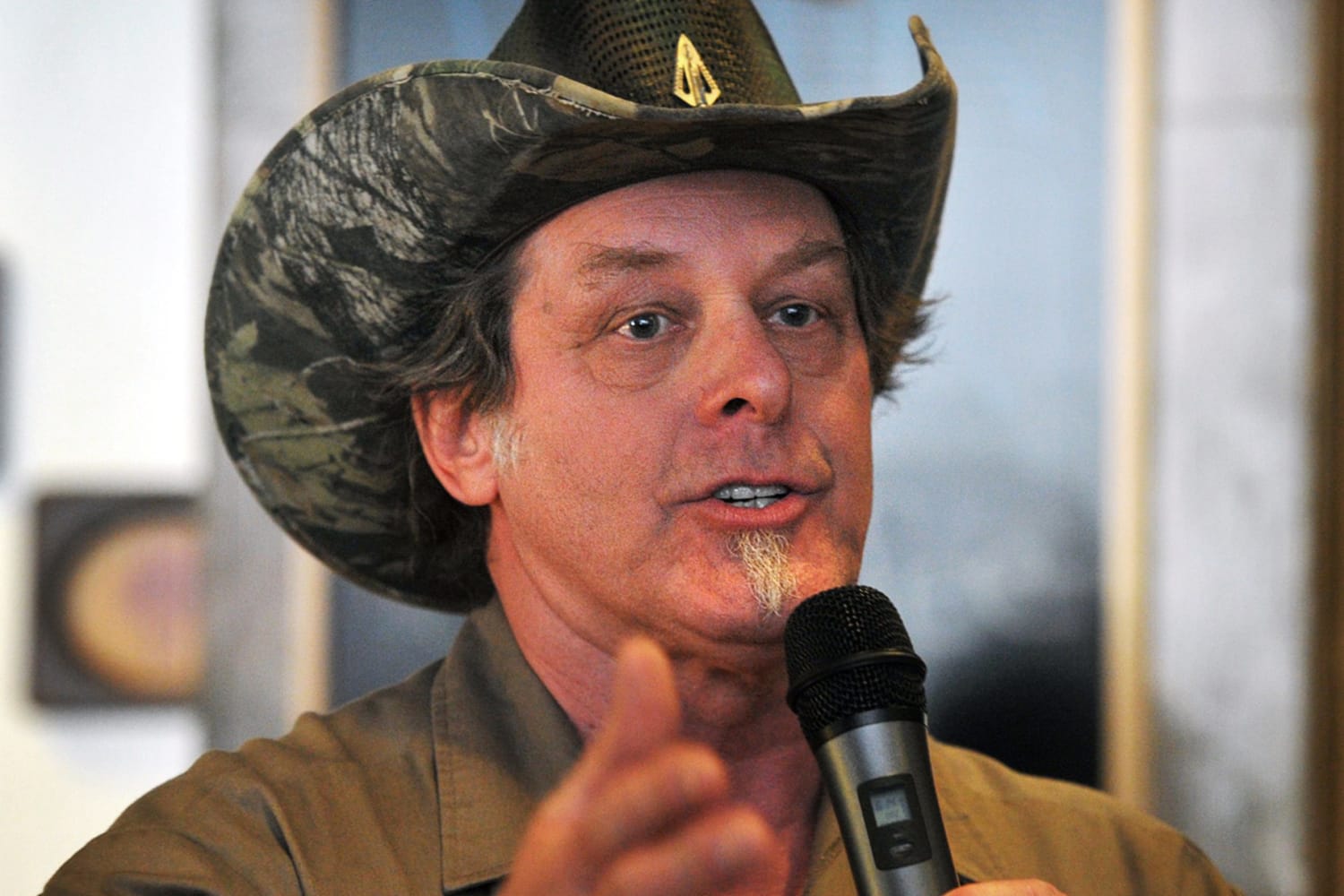 6. Queen of the Forest
"The songs are great yet Ted Nugent is not the only active ingredient on this. Singer Derek Saint Holmes acts as a perfect foil to the guitar…tough singing being matched with tough guitar playing."
5. Hey Baby
"Hey Baby" has an electric, Chicago blues, familiar groove. All though there is some minimum lead playing, the objective for this one is more the melody and groove."
See more: Ted Nugent Songs Ranked
4. Just What the Doctor Ordered
"Just what the Doctor ordered" has a decending, blues scale riff that carries the tune as vocalist Derek Saint-Holmes wails with his acrobatic yet very honest voice being the shining point."
3. Stormtroopin'
"This is another excellent song, which seemed as though I had heard it before…it was always so familiar. I also thought that the actual title of THIS song was "STORMTROOPER", instead of "Stormtroopin'". I love this tune very much."
2. Snakeskin Cowboys
"My favorite song is "Snakeskin Cowboys" a testosterone-driven song that first casts a riff, with no accompaying instrumentation, and then gears towards a cliched (yet enjoyable) rock and roll progression."
1. Stranglehold
"The song starts out with that classic simple riff, the vocals rip into those "tough guy" (well… it sounded like that at the time) lyrics and then the long spacey interlude takes place (you know, with the flanging effects that jump from speaker to speaker while Nugent shreds away on the guitar). Building up into a cresendo the song then comes back to the initial riff and lyrics."