The Allman Brothers Band Debut Album Songs Ranked
The Allman Brothers Band is the debut studio album by American rock band the Allman Brothers Band. It was released in the United States by Atco Records and Capricorn Records on November 4, 1969 and produced by Adrian Barber. Formed in 1969, the Allman Brothers Band came together following various musical pursuits by each individual member. Following session work, Duane Allman moved to Jacksonville, Florida where he led large jam sessions with his new band, one he had envisioned as having two guitarists and two drummers. After rounding out the lineup with the addition of his brother, Gregg Allman, the band moved to Macon, Georgia, where they were to be one of the premier acts on Capricorn. In 2016 a Deluxe version of the album was released by Mercury Records that contained the "Original Stereo Mix by Adrian Barber" from 1969 and the "Beginnings" Stereo Mix by Tom Dowd from 1973. Here are all of The Allman Brothers Band Debut Album songs ranked.
Don't miss out on the TIMELESS Allman Brothers music below! Click to experience the power of Duane Allman!
7. Every Hungry Woman
"Every Hungry Woman" needs two listenings. The initial time you are so engrossed on the music, Gregg's words may have escaped you. "Every Hungry Woman" is probably the worst song on the album. Even with that, I think it does have some of the best guitar from Duane Allman on the album."
6. Don't Want You No More
"Don't Want You No More" is a pretty good instrumental opener. It immediately demonstrates the almost prodigal guitar skills of Duane Allman, and the excellent keyboard ability of Gregg Allman. The percussion on this one with the congas and timbales reminded me of a Santana song in some points."
See more: The Allman Brothers Albums Ranked
5. Dreams
"The middle part of the album is excellent, including three Allman Bros classics and highlighted by the solo happy "Dreams." Pushing seven and a half minutes, this track takes awhile to fully embrace, but is worth the effort as there are copious amounts of delicious guitar solos."
4. It's Not My Cross to Bear
"It's Not My Cross to Bear" is a perfect example of how to incorporate both ends of the dynamic spectrum. The soft parts are accentuated by light guitars and passionate vocals."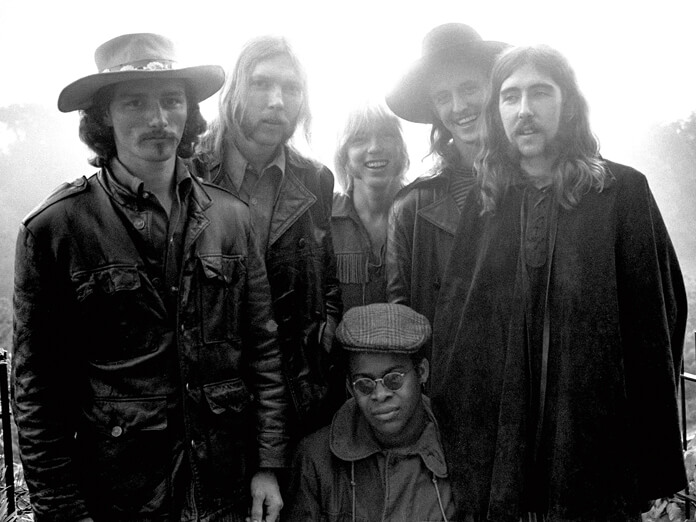 3. Whipping Post
"Whipping Post" is the standout on this album. I love how the opening theme is performed in nonstandard time; 11/4. There really is not much to complain about; great lyrics, great vocals, organ work that is light but enhances the other instruments, and great transitions."
See more: The Allman Brothers Songs Ranked
2. Black Hearted Woman
"Black Hearted Woman" grabs you by the throat without mercy. The energy is indescribable and after three tracks your ears have encompassed three different sides of the Brothers."
1. Trouble No More
"Trouble No More" may say Muddy Waters on the writing credits but as the Beatles always did, the Allman's cover would be the definitive version. The classic riff and blues power at its best makes this one a must for a time capsule."