The Division Bell Songs Ranked
The Division Bell is the fourteenth album by the English progressive rock band Pink Floyd, released on 28 March 1994 by EMI Records in the United Kingdom and on 4 April by Columbia Records in the United States. The second Pink Floyd album recorded without founding member Roger Waters, The Division Bell was written mostly by guitarist and singer David Gilmour and keyboardist Richard Wright. It features Wright's first lead vocal on a Pink Floyd album since The Dark Side of the Moon (1973). Gilmour's fiancée, novelist Polly Samson, co-wrote many of the lyrics, which deal with themes of communication. It was the last Pink Floyd studio album recorded with Wright, who died in 2008. The Division Bell received mixed reviews, but reached number one in more than 10 countries, including the UK and the US. It was certified double platinum in the US the year it was released, and triple platinum in 1999. It was followed by a tour of the US and Europe. Some of the unused material from the Division Bell sessions became part of Pink Floyd's next album, The Endless River (2014). Here are all of The Division Bell songs ranked.
Don't miss out on the TIMELESS Pink Floyd music below! Click to experience the power of Roger Waters!
11. Cluster One
"Cluster One is a really pretty opening track. It sets the seaside theme that the record explores amazingly. I love the back and forth instrumentation with the piano and guitar. When it comes to the band's chemistry, it's a really subtle display of it. A really nice way to set the scene."
10. Take It Back
"Take It Back is really why I'm here. It got stuck in my head not too long ago, and it compelled me to listen to this album again. David's vocal performance, the simple albeit powerful drum beat, and the choruses are really great parts of the song. I would say that this song does not build upon the atmosphere, but conveys it amazingly. The buildup to the climax of the song is an awesome part, and I love when the guitars mimic each other until the climax. Really great song!"
9. Lost for Words
"Lost For Words is ok. The lyrics are lazy Roger bashing, the overall sound is kitschy, especially with the acoustic guitars. The parts the acoustics play are good by themselves, but their vibe isn't mixing well with the album. The buildup with the boxing recordings is extremely forced, and does not do what Poles Apart did at all."
See more: Pink Floyd Albums Ranked
8. What Do You Want From Me
"The succeeding song, What Do You Want From Me?, is a vast change in sound that is really comfortable to listen to, comparatively to the preceding track. The solos in this song are a really great display of David Gilmour's playing style too. It's a balance between silky, and aggressive, and his voice is oddly enough the same way. The modulations in the "pre-chorus" (each chorus is really just a guitar solo, so I don't really know how else to describe it?) is really awesome, and the backup singers do a really great job to build it up. The bridge is a standout part of the song. It's really pretty, and finds an awesome balance between major key and minor key. Great song!"
7. A Great Day for Freedom
"I was originally never the biggest fan of A Great Day For Freedom, but coming back it has really grown on me. I like choruses, and the fact that this song really keeps the atmosphere going. I think the lyrics do a decent job talking about the Berlin Wall coming down, and I'm really glad that they aren't bitching about Roger. The real showstopper is the guitar solo. Definitely one of David's best, and most underrated."
6. Keep Talking
"Keep Talking builds on the atmosphere greatly, but not in the direction of it sounding like the sea, more so space. The really rich low-end makes things suspenseful and intriguing, and the Stephen Hawking monologue is a very memorable addition, even if it does come off as gimmicky. I am not too big on the backing vocals, they're fine, but they get in the way of the song at times. The closing talk box solo (talk box has not been used since Pigs (Three Different Ones) off of Animals!) is awesome, and another really great addition to this song. The drumming is awesome, the moog (I believe it is moog at least?) solo in the middle, and it all comes together in a really awesome way!"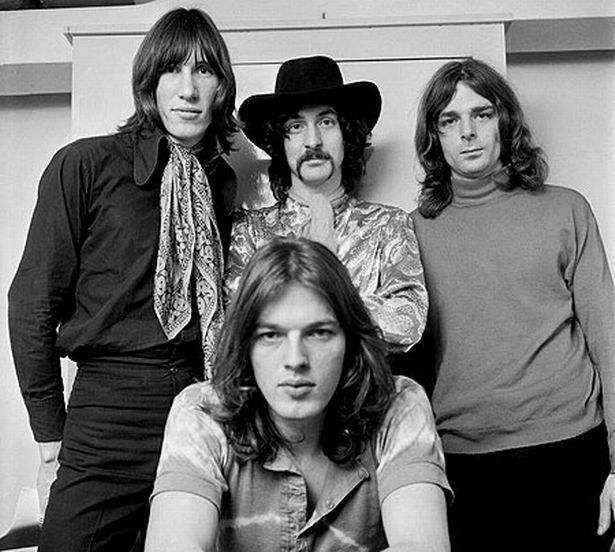 5. Poles Apart
"Poles Apart is another song where the tone shifts greatly, but does not feel prying or uncomfortable. The meandering acoustic guitar playing, along with the fretless bass makes a great combination. The subtle lap steel guitar rearing in with the vocal performance, which perfectly encapsulates the atmosphere. The lyrics to this song are not very good. They're really just obvious allusions to Roger Waters leaving the band, and it comes off as really lazy."
See more: Pink Floyd Songs Ranked
4. Wearing the Inside Out
"Wearing the Inside Out is a definite highlight on this record. With the best, most introspective lyrics on the album so far, somewhat building upon the atmosphere the record cultivates, and allows Richard Wright to shine once more."
3. Coming Back to Life
"Pink Floyd is known for doing some pretty depressing music ( especially during the Waters era ), but Coming Back to Life is an exception. First, there's the title, then, there's the intro: two minutes of that beautiful synth pad and Gilmours soaring guitar solo. Finally, there's the music and lyrics. It just makes you want to dance. To me, it lifts me up when I'm doen, and if you haven't heard this song, and you are feeling down, I STRONGLy recommend this."
2. Marooned
"Marooned", of course, is VERY oceanic. The image in my mind has always been of a stark, rocky, New England coastline–dark, ominous clouds threaten a nor'easter that may or may not materialise…but a warning just the same. Mr. Gilmour deserves credit here as well, for a guitar solo that to me sounds like the anguish of a soul in pain. Some parts even seem like racking sobs. Yet as the song goes on, it almost seems to gather strength…all hope is not gone. Out of this pain comes renewal."
1. High Hopes
"The last song, "High Hopes", is beautifully haunting–the ringing of the Division Bell has a rather mournful, tolling sound to it that fits well with the reminisces upon things long gone. There is a beautiful solo and ascending chord sequence at the end. Though it seems all is lost to time, there are still "high hopes" at the end of _The Division Bell_, giving it an overall optimistic feel."