The Notorious Byrd Brothers Songs Ranked
The Notorious Byrd Brothers is the fifth album by the American rock band the Byrds and was released in January 1968, on Columbia Records. The album represents the pinnacle of the Byrds' late-'60s musical experimentation, with the band blending together elements of psychedelia, folk-rock, country, electronic music, baroque pop, and jazz. With producer Gary Usher, they made extensive use of a number of studio effects and production techniques, including phasing, flanging, and spatial planning. The Byrds also introduced the sound of the pedal steel guitar and the Moog modular synthesizer into their music, making it one of the first LP releases on which the Moog appears. The Notorious Byrd Brothers reached number 47 on the Billboard Top LPs chart and number 12 on the UK Album Chart. A cover of the Gerry Goffin and Carole King song "Goin' Back" was released in October 1967 as the lead single from the album to mild chart success. Although The Notorious Byrd Brothers was critically praised at the time of its release, it was only moderately successful commercially, particularly in the United States. The album later came to be widely regarded as one of the Byrds' best album releases, as well as their most experimental and progressive. Byrds expert Tim Connors has commented that the album's title evokes the American Old West. Here are all of The Notorious Byrd Brothers songs ranked.
Don't miss out on the TIMELESS The Byrds music below! Click to experience the evolution of their musical style!
10. Space Odyssey
"This slow motion psychedelic song is an amazing closer. The sort of intergalactic feel of this song along with Roger McGuinn's mystical guitar work just makes this song so astonishing. Although it doesn't let the other members of the band make the most of their talents, it's worth it to let it take on this bizarre yet uncanny form."
9. Dolphin's Smile
"This one is actually kind of boring, to be honest. It has the roots and makings of a fantastic song, but it mostly doesn't really stick the landing. It's also just nothing much to enjoy instrumentally either."
8. Natural Harmony
"This psychedelic one really feels out of place after Goin' Back. It's absolutely outstanding, but it just feels strange with it's placement. It's also another one with nothing to write home about instrumentally either. Still, it's quite good in both production and lyrics department."
See more: The Byrds Albums Ranked
7. Tribal Gathering
"Easily the one of the best songs on this album, the lyrics on this song about the Elysian Park gathering are just amazing. Not to mention that the harmonies during the chorus just send chills down my spine. In a way, I wish this was longer just so the members of the band could have some more time to shine instrumentally outside of Roger McGuinn's guitar work towards the end."
6. Change Is Now
"This one really opens the B side on a good start. Change is Now really soothes the soul when you listen to it. Not to mention that the sort of twang during the chorus is just wonderful to listen to. Hal Blaine really rocks this one with his drumming and Roger McGuinn's time to shine with his instrumental guitar piece that takes up most of the second quarter of the song is just great."
5. Get to You
"Get to You is a strange case for me. Some days I love this one and some days I hate it. It was a magical feel, but in another way it's a different sort of magic. It feels sort of off from the rest of the album. Though I will admit the string work is pretty good. Due to my indecision of whether or not this song is good"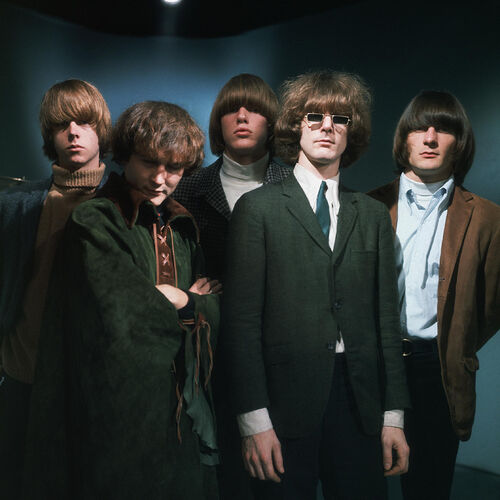 See more: The Byrds Songs Ranked
4. Draft Morning
"One of my favorite songs by The Byrds, Draft Morning has a sort of magically sense that just floats around in your head as you listen to it. I especially love once it breaks into the horn section. That's where the song truly "starts" to me. Chris Hillman's bass work, while subtle, gives a sort of mellow and soothing vibe to this song in particular. However, every member shines on this one. I find the sound effects somewhat annoying, but oh well."
3. Goin' Back
"A great cover that really does justice to the original, Goin' Back is such a great and chill song that it's hard not to like it at least a little bit. The harmonies on this one are just fantastic and also really show Chris Hillman's wonderful bass work. Instrumentally, the track isn't really much of anything special until the end when Roger McGuinn kicks in with guitar."
2. Artificial Energy
"Energy is right, as it's really what this song shows off. The Byrd's have some real energy on this song and Roger McGuinn sounds fantastic on guitar and decent enough on vocals as always. It's a pretty great song lyrically as well, as dark as it may just be."
1. Wasn't Born to Follow
"This one really gives me a much more old west-esc style. That doesn't mean it's bad, though. It's quite good, actually. I haven't got much to say about this one, but it is absolutely worth a listen. Jim Gordon, a damn underrated drummer who did a lot of sessions work, really sounds great on this one. Other than that, the track is good but just not as good as some of the other songs on here."