The River is the fifth studio album by American singer-songwriter Bruce Springsteen. It was released on October 17, 1980, by Columbia Records. Springsteen's only double album, The River was produced by Jon Landau, Springsteen, and bandmate Steven Van Zandt. The album was Springsteen's first to go number one on the Billboard 200 and spent four weeks at the top of the charts. "The River" was nominated for Best Rock Vocal Performance at the 1982 Grammy Awards. The River included several tracks recorded in 1977. "Independence Day", "Point Blank", "The Ties That Bind", "Ramrod", and "Sherry Darling" were held over from his previous album, Darkness on the Edge of Town, and had been featured on the 1978 tour, as had parts of "Drive All Night" as a long interpolation within "Backstreets". "The River" was recorded in August 1979, and then performed live at the September 1979 Musicians United for Safe Energy concerts, gaining a featured spot in the subsequent documentary No Nukes. Here are all of The River songs ranked.
Relive the music of Bruce Springsteen by clicking below.
10. Sherry Darling
"Sherry darling is about a man who loves a woman but finds her mother irritating. Jackson cage is about a woman trapped in a situation she can't get out of although Bruce leaves open to interpretation exactly what the Jackson cage is. Independence day is a very sad song about a son leaving his father's home after years of not getting on with each other"
9. Two Hearts
"Starts out promising. Max's drumming almost saves this fun albeit commercial tune. "Two hearts are better than one/Two hearts girl get the job done." Okay…what about 3 hearts?"
8. Hungry Heart
"Bruce celebrates leaving "a wife and kids in Baltimore…" and going "out for a ride and I never went back." Okay, it's just a story. Clarence gets to blow again here. Cut from the same cloth as Two Hearts. Another of many organ-dominated tunes here. Yawn."
See more: Bruce Springsteen Albums Ranked
7. Crush on You
"Crush on you is about a fantasy. You can look but you can't touch is (as you might expect) a song about various situations in life where all you can do is look.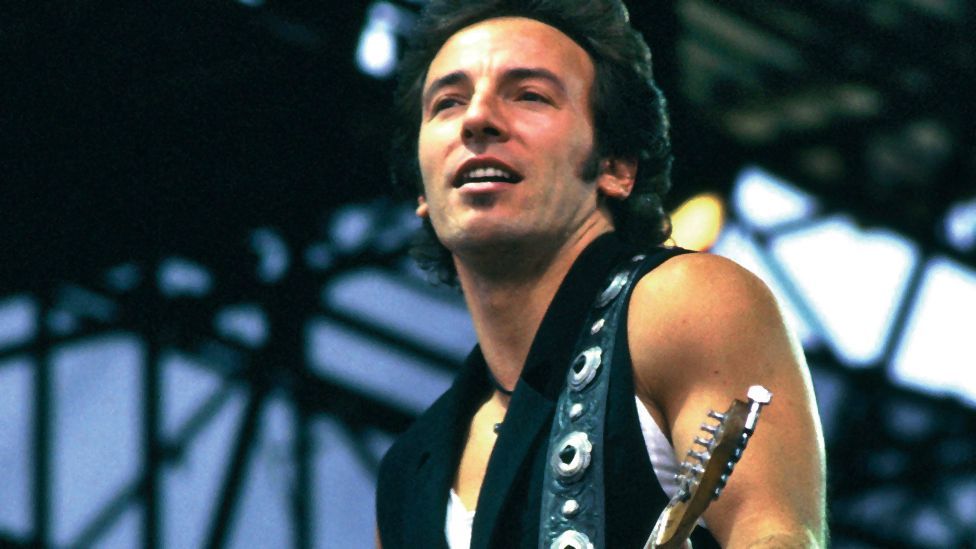 6. I Wanna Marry You
" I wanna marry you is a very touching song in which Bruce observes an unsmiling single mother struggling with her children and sees something in her that is not immediately apparent. "
5. The River
"The River is complete reflection and interpretation of the transition period in the United States in the late 70's. Lryics of hopefulness, despair, and yearning adorn this complex musical collection make this one of the great American pop albums and a must-have."
See more: Bruce Springsteen Songs Ranked
4. I'm a Rocker
"I'm a rocker finds Bruce offering to rescue a woman from another man with whom she seems to be unhappy. Great song! Danny playing a galloping Organ, great Sax by Clarence."
3. Stolen Car
"Stolen car is about a relationship that has gone cold but not ended. Ramrod is a fun song in which Bruce tries to tempt a woman to go ramrodding. "
2. The Price You Pay
"Sounds like Bruce can use some No-Doz on this one. Or this listener. The price you pay is about the consequences of pursuing dreams and what can go wrong."
1. Wreck on the Highway
"Strange Bummer choice to end the album. Another tune that didn't make it on Nebraska. Wreck on the highway is about Bruce's memories of an accident and how he reflects on it."