The Yes Album Songs Ranked
The Yes Album is the third studio album by English progressive rock band Yes, released on 19 February 1971 by Atlantic Records. It was the band's first album to feature guitarist Steve Howe, who replaced Peter Banks in 1970, as well as their last to feature keyboardist Tony Kaye until 1983's 90125. The album was a critical success and a major commercial breakthrough for Yes, who had been at risk of being dropped by Atlantic due to the commercial failures of their first two albums. It reached number 4 in the United Kingdom and number 40 in the United States and was later certified platinum by the Recording Industry Association of America for surpassing one million copies. The album has been reissued on CD several times and was given a Blu-ray release in 2014 remixed by Steven Wilson. Here are all of The Yes Album songs ranked. Here are all of The Yes Album songs ranked.
Don't miss the music of the progressive rock pioneers Yes! Click and enjoy the sound of this longest-lasting progressive rock band!
6. The Clap
"The Clap" really put me off at first, but I like it now. My newfound liking for "The Clap" is one of the things that helped this album to grow on me. It actually kind of fits the mood of the album."
5. A Venture
"A Venture" is a nice short track with a mysterious atmosphere and silky smooth production. This is the Yes album that grew on me the most. And it continues to grow on me. This is a very special album and subject to a potential upgrade in the future."
See more: Yes Albums Ranked
4. I've Seen All Good People
"I've Seen All Good People" is the best track on this album simply for the beauty of "Your Move". 0:44 – 0:49 on this track are the most beautiful 5 seconds in Yes's discography. Something so simple yet so great. The second half is more upbeat and sounds more traditionally prog-esque."
3. Perpetual Change
"Perpetual Change" is a great closing track to a great album. It definitely makes a good first impression with the drama and power of the first 20 seconds."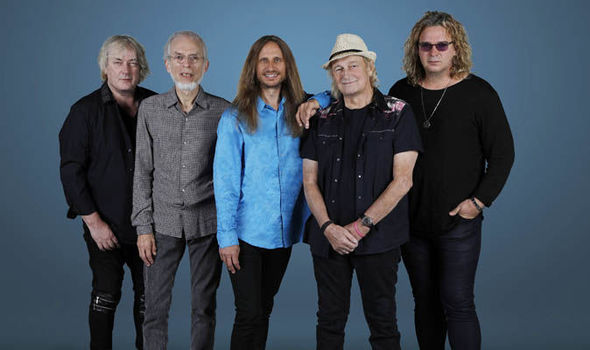 See more: Yes Songs Ranked
2. Yours Is No Disgrace
"The album starts with the energetic prog anthem "Yours Is No Disgrace". 2 minutes and 54 seconds in is one of the greatest moments of the album. The repeating of the words "Yours Is No Disgrace" is pretty chilling also at about 3:53. This is definitely one of prog's best songs."
1. Starship Trooper
"Starship Trooper" is another very beautiful prog song. Sounds like a foggy morning. This track also reminds me of the title track from their highly regarded Close To The Edge."