Tiny Music … Songs From the Vatican Gift Shop Songs Ranked
Tiny Music… Songs from the Vatican Gift Shop is the third studio album by American rock band Stone Temple Pilots, released on March 26, 1996, on Atlantic Records. After a brief hiatus in 1995, the band regrouped to record Tiny Music, living and recording the album together on a ranch located in Santa Ynez, California. Tiny Music… saw Stone Temple Pilots moving away from the grunge sound present on their first two records and incorporating a wide variety of different influences. After debuting at No. 4 on the Billboard 200 in 1996, Tiny Music initially received mixed reviews, similar to the band's earlier work, but in the years since, the record has been acclaimed for radically reinventing the band's image. Tiny Music spawned three singles that reached No. 1 on the Mainstream Rock Tracks chart: "Big Bang Baby", "Lady Picture Show", and "Trippin' on a Hole in a Paper Heart". Here are all of Tiny Music … Songs From the Vatican Gift Shop songs ranked.
Don't miss out on the TIMELESS Stone Temple Pilots albums below! Click to experience grunge at its finest.
12. And So I Know
"Another ballad song. Unlike it's predecessor, this doesn't have the grunge wannabe aspirations, and comes across as a much tighter piece of music thereof, with some interesting guitar texture to it thats not found in their usual power chord chugging riffs."
11. Ride the Cliché
"The only real weak link on the album, just is a bit too much like other stuff on the album. Prettymuch Adhesive's louder brother. It's album filler to me, listenable, but nothing to go out of the way for."
10. Press Play
"Press Play" is a short, jazzy insturmental melody that slowly seeps in and out, provideing more of a prelude to the CD then anything else.
See more: Stone Temple Pilots Albums Ranked
9. Daisy
"Just a little acoustic riff with a little electric guitar over top. Nice. Not much more to say though, oh it's Robert playing! A brief guitar solo interlude. Like the title track, it doesn't stick around long enough, but breaks up the album a bit."
8. Adhesive
"This is a wonderful song. My favorite STP song by far. So relaxing. The lyrics tell of the price of fame, a very meloncholy atmosphere, great song for a rainy day. The verses are beautiful, the vocals just fit in perfectly with the tone and mood. When he gets to the "sell more records when I'm dead" part you can really feel his pain. The chorus are great, more intense than the verses, but still relaxing. I never thought I'd like a trumpet solo, but it fits perfectly. Just a great song. Can't even put into words how awesome it is. I'm probably the only one that likes it that much but…"
7. Lady Picture Show
"This one is a wonderful slow song. The lyrics tell of a woman in desperation for attention and love, but only finds emptiness. The music is once again reminiscent of The Beatles, and there's more great riffing by Dean Deleo. The guitar solo is one of the best Dean has ever done. It keeps right going through until the chorus and it sounds great with Scott singing. Oh yeah, an awesome song!"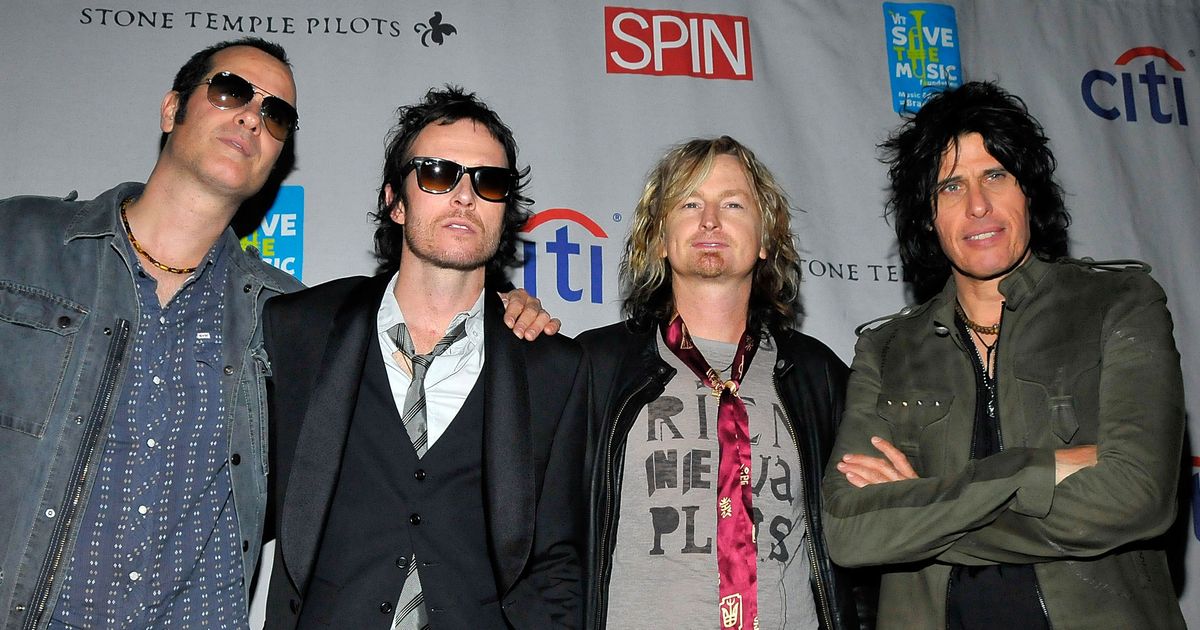 6. Pop's Love Suicide
"This one's a bit more varied then prior STP material, but still largely in the vein of a riff continued throughout the song while Scott pops ontop. Progressively near the end it gets into a lot of overlayed tracks, building into the guitar solo, and seems a bit conflicted between being catchy and trying to create a soundscape."
See more: Stone Temple Pilots Songs Ranked
5. Tumble in the Rough
"STP in their trademark sort of grunge aping style. It's not horrible, but it seems contrived, and lacks the flow of when they aren't trying to fit into someone else's zone."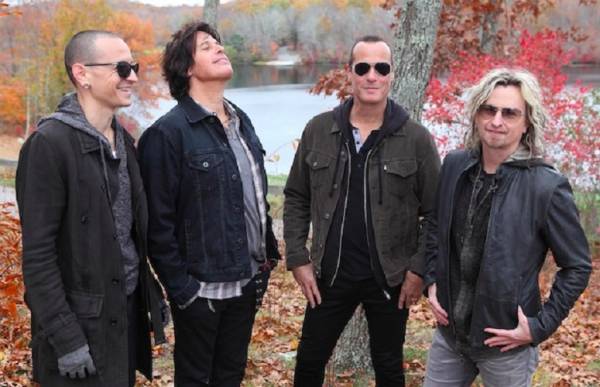 4. Art School Girl
"A nice little riff and groove with some sleaze pop lyrics and wham, random screaming section. Yeah, I hate sounding repetitive, but STP is at their worst when they try and be Nirvana."
3. Big Bang Baby
"I think this was the first single from this album, talks about fame and maybe how he felt trapped by it "I wanna cry but i gotta laugh" or "sell your soul , sign an autograph" this song is actually the song that hooked me in."
2. Seven Caged Tigers
"A great closer. Close to a 10 but when he talks about cleaning the politician, it doesn't fit. Other than that another good semi slow song, a perfect way to end a near perfect record."
1. Trippin' On a Hole In a Paper Heart
"This is a throwback to grunge. Sounds like Vaseling a bit, in fact, the verses could be confused with Vaseline, but the chorus is awesome. It's nice and melodic, and Scott's vocals are awesome. The solo is a great one, some fast movement there! It's a bluesy solo accompinied with horns or a synthesizer or something. Awesome song!!!"