Tommy is the fourth studio album by the English rock band the Who, a double album first released on 23 May 1969. The album was mostly composed by guitarist Pete Townshend, and is a rock opera that tells the story of Tommy Walker, a "deaf, dumb and blind" boy, including his experiences with life and his relationship with his family. Subsequently, the rock opera developed into other media, including a Seattle Opera production in 1971, an orchestral version by Lou Reizner in 1972, a film in 1975, and a Broadway musical in 1992. The original album has sold 20 million copies and has been inducted into the Grammy Hall of Fame. It has been reissued several times on CD, including a remix by Jon Astley in 1996, a deluxe Super Audio CD in 2003, and a super deluxe box set in 2013, including previously unreleased demos and live material. Here are all of Tommy's songs ranked.
Don't miss out on the TIMELESS The Who Music! Click to experience Keith Moon at his finest!
15. Underture
"Another incredibly good instrumental, "Underture" seems to have no real purpose in the story, except perhaps to serve as an "intermission." Note that on the original album, which was a double LP, "Underture" was the first track on the second record."
14. I'm Free
"Tommy begins to believe that he is some sort of Messiah, and urges people to follow him. Tommy declaring he is free and for people to follow him. People are unsure and ask how can we follow? A brill riff and The Who at their best."
13. Sally Simpson
"Tommy begins giving lectures (possibly of a religious nature), drawing from his experiences with the mental block. Sally is a particularly enamoured follower of his. She decides she has to talk to him, goes to great lengths to do so, and ultimatly gets injured."
12. Eyesight to the Blind (The Hawker)
"The only cover on the album i don't really see the need for it. Only the last verse seems relevant to the plot about a certain woman having the power wo heal the deaf. Compared to everything before this on the album its weak but otherwise its not that bad."
11. Amazing Journey
"This is very 60s sounding but that dosen't mean its bad. For the first time on the album Daltrey is singing lead and Im glad. Not that I don't like Townshend I just prefer Daltrey. With the plot this just explains that Tommy who is now 10 is starting to feel the effects of his sickness"
See more: The Who Albums: Top 5 Ranked
10. Sparks
"The first full instrumental on the album and it starts with a hendrix sounding riff played on acoustic with echoy electric guitar over the top. It the leads into snippets of Underture. A good break up from the story although it seems slightly earlier for one."
9. Sensation
"Word of what happened spreads, and Tommy becomes a celebrity. The boy is able to speak English and function normally in society, perhaps due to the fact that he really did learn about the outside world during his stupor, and kept it all in his subconcious. Or maybe Pete just got lazy."
8. The Acid Queen
"A song about a druged prostitute who thinks he can cure Tommy with her sex and drugs. Many see this as a highlight of the album and it does after the pretty bad Cousin kevin however its not that great. It seems lazy musically and bores me slightly."
7. Cousin Kevin
"The first of two darkly funny songs by bassist John Entwissle, tells of how Tommy is sadistically tortured by his nasty cousin. The lyrics are self explantory with lines like "Theres a lot i can do with a freak and i'm the school bully the nastiest playfriend" . The first of two Entwistle songs and i have to say im not really fond of either of his contributions hear.
6. We're Not Gonna Take It
"Tommy declares his follows that they have to play pinball and become deaf dumb and blind. The crowd refuse and ruin his camp. Tommy the revolts back to being Deaf dumb and blind. Agreat ending with the see me feel me/listening to you giving me goosebumps everytime. A superberb ending."
See more: The Who Songs Ranked
5. Go to the Mirror!
"The Doctor doesn't cure Tommy, but he does make a shocking discovery: Tommy's problem isn't physical, it's psychological. Another great song which is heavily featured in Overture. We get see me feel me in full to however the finale version is alot better. Great Stuff."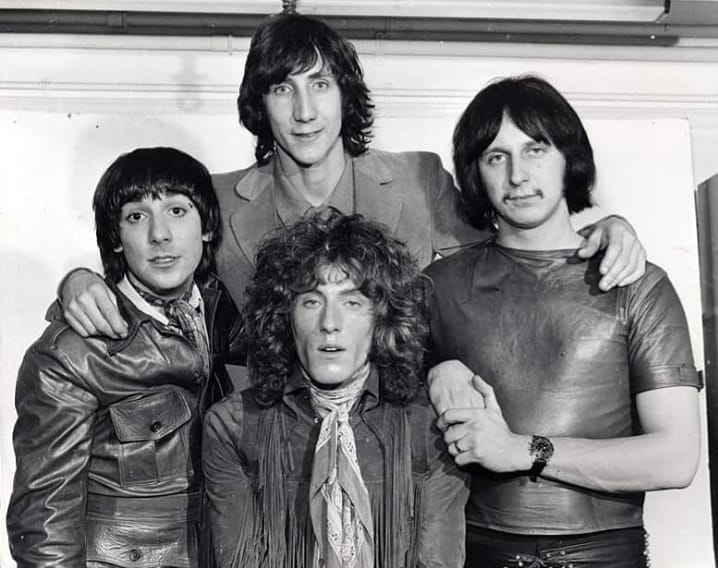 4. 1921
"Tommy's father suprisingly turns up alive 3 years after persumed dead to find his wife in bed with a lover. He then kills him and swears Tommy, who saw the whole thing, that he didn't see anything and he musn't tell anyone which renders him deaf dumb and blind. The song is one of the best on the album and great vocals by Townshend."
3. Overture
"Mostly instrumental containing snippets of songs that will later appear on the album this song gives me goosebumps all the time. It also the opener of the story where we are told that Captain Walker (father of Tommy) is killed in the war."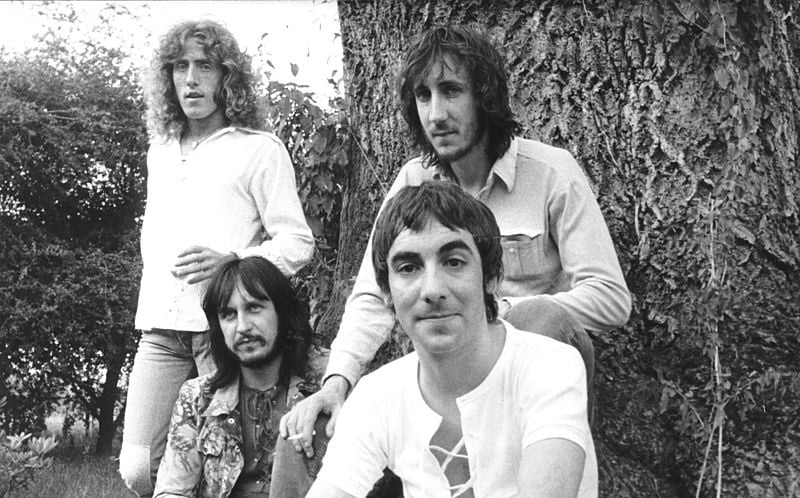 2. Pinball Wizard
"The most famous and accesible song on the album. This really stands out after some pretty average or bad tracks. The best song since Christmas and it really shows. This is were it starts to look up for Tommy who gains messiah status by being a Pinball champion."
1. Christmas
"After the slightly dissapointing Hawker we pick up where we left off with Amazing Journey. A very catchy chorus and the first time we hear the "see me, feel me" that is a big part of the album. With the plot Tommy's parents explain that he dosen't know anything that is going on around him such as the holiday of "christmas". They want to save him but don't know how to."