Van Halen II Songs Ranked
Van Halen II is the second studio album by American rock band Van Halen. Released on March 23, 1979, it peaked at number six on the Billboard 200 and spawned the singles "Dance the Night Away" and "Beautiful Girls". As of 2004, it has sold almost six million copies in the United States. Critical reaction to the album has been positive as well, with The Rolling Stone Album Guide praising the feel-good, party atmosphere of the songs. Recording of the album took place at Sunset Studio less than a year after the release of the band's 1978 debut album, Van Halen. Recording of the album began on December 10, 1978, just one week after completing their first world tour, and was complete within a week. The band used a Putnam 610 console to record the album, similar to the console Eddie would later install in his home studio in 1983. Many of the songs on Van Halen II are known to have existed prior to the release of the first album, and are present on the demos recorded in 1976 by Gene Simmons, and in 1977 by Ted Templeman, including an early version of "Beautiful Girls" (then known as "Bring On the Girls") and "Somebody Get Me a Doctor." Here are all of Van Halen II songs ranked.
Don't miss out on the TIMELESS Van Halen music below! Click to experience the power of Eddie Van Halen!
10. Spanish Fly
"This is basically an acoustic instrumental solo from Eddie. While it is only about a minute long, it does have a Spanish feel to it and proves to be one of the more creative tracks on the collection."
9. You're No Good
"On "Van Halen", Van Halen established themselves a great cover band with the cover of "You Really Got Me". In a way, covering a Kinks song almost seemed a natural for the band. Covering this Clint Ballard Jr. song that was made famous by Linda Ronstadt is a more of a stretch. Yet, the band pulls it off beautifully putting their own harder-edged spin on this song."
8. Women in Love…
"Again another terrific track that once again is underrated by Van Halen standards. The opening sequence is simply outstanding and features some more great guitar work by Eddie. Following the opening, the song it has a segue into a more classic Van Halen feel. Roth gets a chance to really showcase his vocals on this one – and he is outstanding."
See more: Van Halen Albums Ranked
7. Outta Love Again
"Not a bad track, but wasn't one of my favorite tracks. The way to sum this one up is if you love Eddie's guitar work, you will like this track."
6. Bottoms Up!
"This song has more of bluesy feel to it – thanks to Anthony's bass and Eddie's guitar, yet Van Halen still pulls a hard rock edge on it. Alex sets a thundering pace on the drums that ultimately really makes him the track's star."
5. D.O.A.
"This is another terrific Rock anthem. I feel this is an underrated track by Van Halen standards. The whole band rises to the occasion. Once again, outstanding harmonies highlight this. Eddie also manages to get his trademark guitar solo in."
See more: Van Halen Songs Ranked
4. Beautiful Girls
"There is a lot that can be said on this song – Eddie has some legendary riffs and Roth's vocals are on form, and terrific harmonies – but ultimately its Michael Anthony's bass lines that compliment this track perfectly. This is a legendary song and it lives up to its reputation."
3. Light Up the Sky
"Now when it comes to guitar riffs, I think this song is underrated. This is one song where Eddie lets it all hang out with a terrific hard rock effort. Terrific vocal harmonies also help supplement this track beautifully."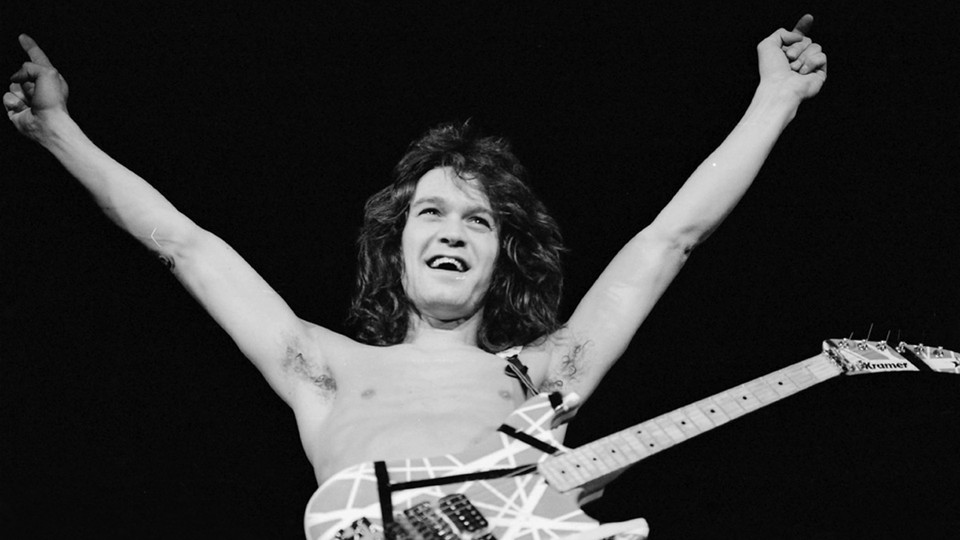 2. Somebody Get Me a Doctor
"Similar to "Dance the Night Away" in terms of my thoughts on the lyrics, vocals, and instrumentation. This song took a little longer to grow on me, but eventually it did."
1. Dance the Night Away
" Lyrically, not a sophisticated track. Eddie's guitar and Alex's Drums are on top-form, but ultimately it is Roth leading some terrific vocal harmonies that make this a Rock anthem."