Vs. (pronounced versus) is the second studio album by American rock band Pearl Jam, released October 19, 1993 through Epic Records. After a relentless touring schedule in support of their 1991 debut album Ten, Pearl Jam headed into the studio in early 1993 facing the challenge of following up the commercial success of its debut. The resulting album, Vs., featured a rawer and more aggressive sound compared with the band's previous release. It was the band's first collaboration with producer Brendan O'Brien and its first album with drummer Dave Abbruzzese. Pearl Jam decided to scale back its promotional efforts for Vs., including declining to produce music videos for any of the album's singles. Upon its release, Vs. set the record for most copies of an album sold during its first week, a record it held for five years. Vs. occupied the number one spot on the Billboard 200 chart for five weeks, the longest duration for a Pearl Jam album. The album has been certified seven times platinum by the RIAA in the United States. Here are all of Vs. songs ranked.
Don't miss out on the TIMELESS Pearl Jam music below! Click to experience the forefront of the GRUNGE movement!
12. Blood
"I love this song so much. Eddie's vocals are incredible and you can reallly feel his anger towards the media and specially the magazines and how they use to portray him and the band. One of the most underrated songs by them."
11. W.M.A.
"The awesome tribal beats of "W.M.A." (White Male American) give a great backdrop to an awesome, angry song about racism. The band takes a complete left turn on W.M.A. with its percussion and bass heavy song about police brutality and still has yet come close to creating another song like it which is somewhat of a same."
10. Indifference
""Indifference" fits the mold of their impressively thought-provoking and insightful slower numbers that nicely finish out many of their albums. Back to slow and soft… about knowing one's way, and being frustrated that others won't follow. Is it self-righteous? … Or, perhaps, is it out of caring too much? Your call."
See more: Pearl Jam Albums Ranked
9. Rats
"Well, here's another bit of liberalism; it's most likely a shot at Republicans. Take what they're often called by their opposition, and put it in a song… and you'll have this. Eddie's harsh and almost sickly sounding vocals are huge."
8. Leash
"About being controlled too much, and not being able to tolerate it… or, in a more extreme way, telling them to to… shove it (i don't want to be censored). You guessed it… it's a rocker. Has Eddie screaming again, but not as loud. Gotta love the catchy chorus."
7. Glorified G
"A somewhat louder track against gun use, though not as raging as Go… a lot of Pearl Jam fans list it as one of their least favorites, though radio audiences embrace(d) it. Angry, catchy, fun, political, violent, and dancable all at the same time!! This has to be the best on the album! Too bad it wasnt a hit, but not all awsome cuts have to."
6. Dissident
"You've most likely heard this one on the radio… soft, a bit depressing… about betrayal. But those guitars… especially at the beginning… Another hit from the album, very good bass intro. Deep lyrics."
See more: Pearl Jam Songs Ranked
5. Animal
"The song "Animal" has the same characteristics but with an element of defiance. Pearl Jam's take-no-prisoners attitude when it started was palapable and refreshing. 1st radio hit from the album, sounds alot like Even Flow, but at least the lyrics are different. One of the best."
4. Go
"From the opening track Go we are greeted with an audial burst of creativty, as the guitar solos have become more compressed, and diligently placed along with the vocals, thus creating a faster paced and more accutely accurate portrayal of the bands increased talent and intensity, along with the ability to create songs that echoed the shadow of the early to mid 90's."
3. Elderly Woman Behind the Counter in a Small Town
"The BEST Pearl Jam single EVER tied with Jeremy! Very touching, also something happy and feel-good for a change. If you havent heard the beautiful chorus, shame on you! 4th radio hit from the album."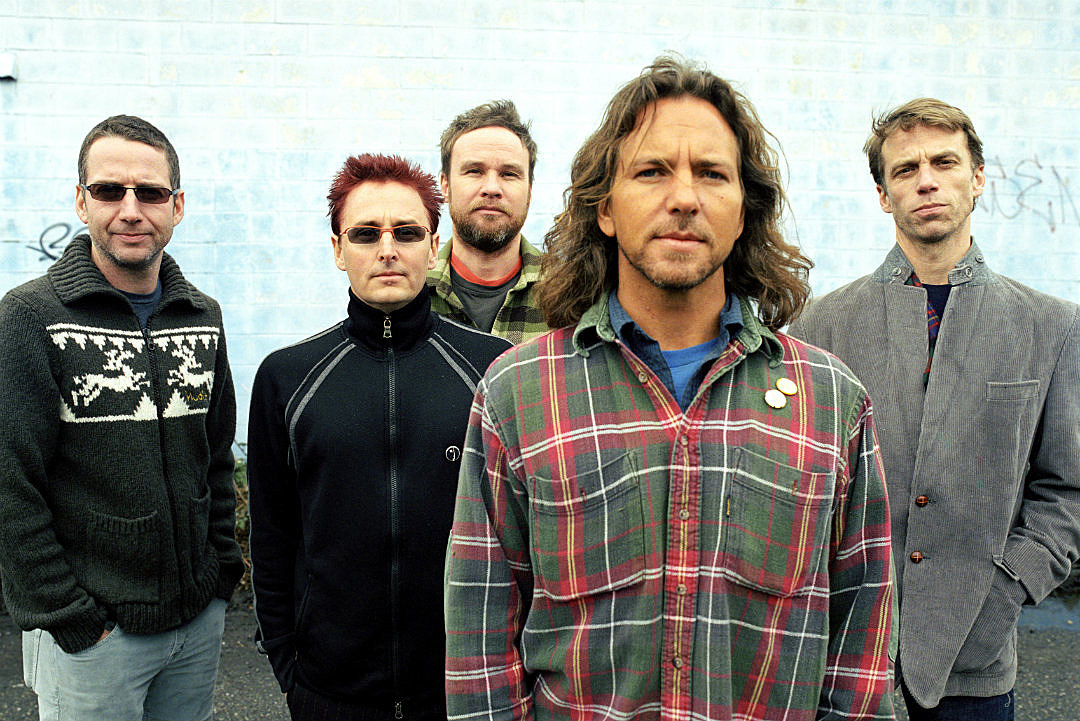 2. Daughter
"Much like Why Go as far as the subject matter goes, Daughter has to do with the abuse of young females… except this one's soft, slow, and doesn't pick up until much near the end. Needless to say, it's a quality work, as are all the other tracks on the record."
1. Rearviewmirror
"Actually was embraced by radio… some consider it a sequel to Daughter. Possibly figurative… or maybe not. Not too loud… and slow at times, while faster at others. A common favorite amongst fans."