Wake of the Flood Songs Ranked
Wake of the Flood is the sixth studio album by rock band the Grateful Dead. Released October 15, 1973, it was the first album on the band's own Grateful Dead Records label. Their first studio album in nearly three years, it was also the first without founding member Ron "Pigpen" McKernan, who had recently died. His absence and keyboardist Keith Godchaux's penchants for bebop and modal jazz (rather than McKernan's tendencies toward the blues and rhythm and blues) contributed to the band's musical evolution. Godchaux's wife, backing vocalist Donna Jean Godchaux, also joined the group and appears on the album. The release fared better on the pop charts than their previous studio album (1970's American Beauty), reaching No. 18. An expanded version was released in 2004. Here are all of Wake of the Flood songs ranked.
Don't miss out on the TIMELESS Grateful Dead music below! Click to experience the eclectic style of songs by these bands.
7. Stella Blue
"I've always seen Stella Blue as a cool-down track in its performances, and it serves a similar function in this album's tracklist. I've seen this be a favorite ballad of other fans, but I've never really thought much of it. It's a good sad song (with a hopeful uptick in the end) before the happy two songs coming up."
6. Row Jimmy
"Row Jimmy is an interesting song that, with little overt changes, can be chummy and relaxed (a song for leaning back in a couch, looking up at a ceiling fan) or as mournful and pleading as any of the Dead's canonically sad ballads. This is definitely the former, with a bouncy clavinet, electric piano, and guiro scrape. Though shorter than its usual live performances, it is just as fully developed, and its uniquely warm mood makes it a track I return to frequently on this album. (Admittedly, I don't think I've heard a Row Jimmy I didn't like. It's a very "
5. Let Me Sing Your Blues Away
"I don't understand why this isn't as highly regarded as American Beauty and Workingman's Dead as a studio effort it is in my opinion every bit as consistent and well performed as those 2 albums Top to Bottom. Not a dud to be found, and "Let Me Sing Your Blues Away" is an excellent tune you won't hear much in the Live shows"
See more: Grateful Dead Albums Ranked
4. Mississippi Half-Step Uptown Toodleoo
"One of my favorite Grateful Dead compositions. Musically, it's split into two parts. The first, a classic Robert Hunter "old-timey sequence of vague misfortunes," set to a spunky saloon-evoking piano (helped by violin and Hunter's lyrics). The second part turns to a sublime chorus of "Ooh, across the Rio Grand-eo / Ooh, across the lazy river". It's meaningless but cathartic, a perfect release after the build-up of the first half, hard to not sing along to."
See more: Grateful Dead Songs Ranked
3. Weather Report Suite
"This is the meat of Wake of the Flood. I flip-flop on whether this or Terrapin Station is my favorite epic suite of theirs, but in any case it's damn good. This is the full suite, with all the flourishes: slide guitar! backup choir! a horn section! a sax solo! Later live performances chopped this down to Let It Grow, but the full suite builds a satisfying arc, from the early plaintive folky segment (undoubtably the cause of why all the YouTube comments are about death and funerals. "
2. Eyes of the World
"This is one of the Dead's happiest songs and an eternal live staple. It gets a mellow vocal rendition here, but Jerry's soloing is as delightful as any other version. It stays in that happy mood without going into the moody jams some long live versions do (which IMO never fit the song well). Everything's there but it's still a surprise hearing it end after only five minutes."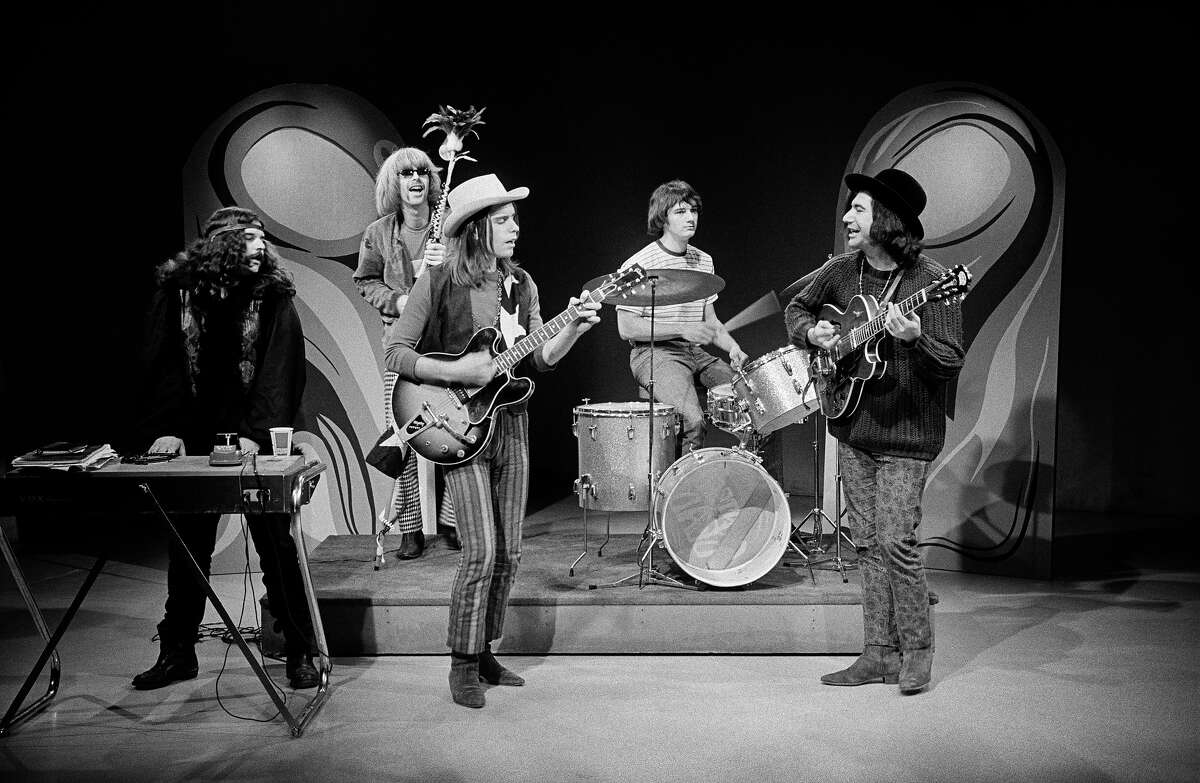 1. Here Comes Sunshine
"They might get me for this, but this is one of those few occasions I catch the Grateful Dead showing some Beatles influence. I hope I'm not just saying that because of Good Day Sunshine and Here Comes the Sun…No, I hear some Beatles a couple times on American Beauty as well. (Only in the studio, I don't hear it live.) Even Lesh's opening basslines have a McCartney sound to them. It's a cute song with a cute opening riff. It gets some 15 minute live treatments but I find it works just as well in this format."