A Day To Remember Songs Ranked
A Day to Remember (often abbreviated ADTR, and originally named End of an Era) is an American rock band from Ocala, Florida, founded in 2003 by guitarist Tom Denney and drummer Bobby Scruggs. They are known for their amalgamation of metalcore and pop-punk. The band currently consists of vocalist Jeremy McKinnon, rhythm guitarist Neil Westfall, bassist Joshua Woodard, percussionist/drummer Alex Shelnutt, and lead guitarist Kevin Skaff. Signing with Indianola Records for their first album, And Their Name Was Treason (2005), Scruggs was replaced by Shelnutt in 2006. Later that year the band recorded For Those Who Have Heart (2007) for Victory Records. They embarked on several tours of the UK and U.S. and played at several festivals before recording and releasing Homesick (2009). While promoting Homesick on tour, Denney was replaced by Skaff. Soon after releasing their next album, What Separates Me from You (2010), the band went on a worldwide tour to promote it. Since 2011, the band has been involved in a lawsuit with Victory Records over their recording contract. In October 2013 the band was given the right to self-release new albums until a final verdict is reached. They released their fifth album, Common Courtesy, that month. In 2016, the band released their sixth album, Bad Vibrations. They released their seventh album You're Welcome on March 5, 2021, which marked their first release under Fueled by Ramen. Here are all of A Day To Remember songs ranked.
Click below and enjoy the music of A Day To Remember. Experience pop-punk songs!
20. Sticks & Bricks (What Separates Me from You, 2010)
"This song is amazing! It's they're angriest song ever. If I'm ever upset or in a bad mood, I listen to this and it makes me feel like I can take on the whole world at once! So many inspirational lines here! Not to mention the chorus is AMAZING!"
19. Violence (Enough is Enough) (Common Courtesy, 2013)
"The song we've all been familiar with since the beginning of Common Courtesy. A heavy, hard-hitting ADTR song in the vein of Mr. Highway's Thinking About The End. A definite favorite and high point of the highway, even if we're all a bit sick of it by now haha. Breakdown is awesome too."
18. Life @ 11 (Common Courtesy, 2013)
"Back to more pop-punk with one of the catchiest songs on the album. I like the part where you hear the voices in his head and Jeremy shouts "STOP!". Another example of how the album is recorded at a personal level. We all have voices telling us the things we hate about ourselves and the situation we're in. Overcoming all of that is one of the biggest challenges in life. "Shake it off go get the things you want".
17. 2nd Sucks (What Separates Me from You, 2010)
"This song is just such a BEAST. You feel like you wanna shred things to pieces! Guitar, drums, vocals, all absolutely amazing. Something about this song makes me wanna violently punch something. And no, I'm not a psychopath."
See more: A Day To Remember Albums Ranked
16. It's Complicated (What Separates Me from You, 2010)
"This is one of their best songs, I heard it during their concerts, must listen to this! This song shares what they have to go through.
15. End of Me (Common Courtesy, 2013)
"The chorus… just listen to it and you'll understand why this song is so damn good. Not just the chorus, the lyrics and basically the entire song is amazing"
14. I'm Already Gone (Common Courtesy, 2013)
"So far from what I've seen, this song has gotten mixed reviews but I personally love it. A nice acoustic ballad about how he's far from home a lot and the struggles that come with that but how you need to push forward and keep your life moving to eventually make your way back home successfully. Definitely lyrics I'm currently relating to a lot."
13. Sometimes You're the Hammer, Sometimes You're the Nail (Common Courtesy, 2013)
"The first breakdown of the album rears it's beautiful head at the beginning of this one, the first heavy song on the album featuring some nice Jeremy screams accompanied by the catchy chorus. A nice soft section in the middle balances it out a bit making this a very complete song and thus one of my favorite so far."
12. You Should've Killed Me When You Had the Chance (And Their Name Was Treason, 2005)
"The poetry in this song is gorgeous. Such simple lines, such as "Why can't you look me in the eye one last time", are accompanied by a powerful mix of effective harmonies and pure emotion. The hatred, longing, and rueful regret is portrayed perfectly, whether or not you're relating these lyrics to yourself."
11. This is the House That Doubt Built (What Separates Me from You, 2010)
"Really great instrumentals and vocal harmonies all the way through. It seems to have a bit of a softer edge than their more hardcore songs, but it is in my opinion the most emotionally powerful song this band has ever written and all in all one of their greats. Definitely a good listen."
10. Mr. Highway's Thinking About the End (Homesick, 2009)
"I just want to say that this perfectly captivates A Day To Remember's unique style of music. It is catchy, amazing cleans and screams, and a great breakdown. This song is absolutely perfect in every single way and definitely deserves to be higher up on the list."
9. Have Faith in Me (Homesick, 2009)
"Perfect mood music, greatest song ever. I listen to this song everyday and it will never get old. A Day to Remember is the greatest band in the history of great bands. I'm just saying."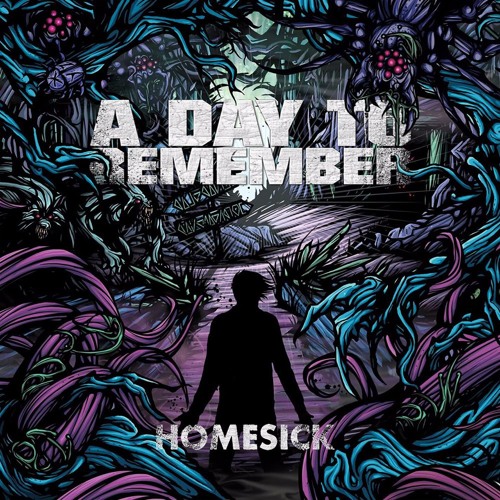 8. The Plot to Bomb the Panhandle (For Those Who Have Heart, 2007)
"It's so fluent. The lyrics are rich with melodic hatred and the harmonies themselves just tie the whole song up in a neat little package of power. It energizes me every time. This is always the first song I show someone when I try to get them into ADTR."
7. Right Back At It Again (Common Courtesy, 2013)
"The opener flows right into this one. A bit heavier with a nice palm-muted intro goes into another pop punk number. Again, the theme is where they've come from and where they are now. Also fitting since it's been a while since they've had a release, they're "right back at it again". 
See more: Green Day Songs Ranked
6. All Signs Point to Lauderdale (What Separates Me from You, 2010)
"Despite the lack of screaming, the guitars remain to be influenced by the genre, and Jeremy's pop-punk vocal style is, as always, infectious. The best part about this song, however, is the lyrics. Honestly, I personally cannot find another one of their songs that I could relate to as much compared to this one. It tells the perfect story of someone being tied down by the people around you, trying to prevent you from being yourself. I could ramble on and on, but I don't think it would be necessary. "
5. You Be Tails, I'll Be Sonic (What Separates Me from You, 2010)
"I simply love this song, I listen to it over and over again and never get bored of it. This has to be one of the best if not the best songs from the "What separates me from you" album. If anyone hasn't heard it then I recommend you listen to it right now!"
4. If It Means a Lot to You (Homesick, 2009)
"This song is awesome. They're both trying to make the relationship work, but there are forces at hand that are preventing them for being together. He even admits he doesn't want to leave, but he can't come home until they're sing. La, la la la, la la la."
3. I'm Made of Wax, Larry, What are You Made Of? (Homesick, 2009)
"The pure energy from this song just surges through me. The sharp melody and the abrupt break in the bridge make this song an undercurrent of power anyone would want to hear for vengeance, or just to feel straight up good."
2. All I Want (All I Want, 2010)
"Very relatable. It has a great tone, and the lyrics are nice. The main reason I like this is because it relates to most of the things that happen to teenagers these days, and to me that is really something special."
1. The Downfall of Us All (Homesick, 2009)
"This song puts me in a good mood when I feel like crap. The lyrics and tune combination get my adrenaline pumping and gives me a rush of happiness. I think this really should be number one, because this is definitely their best song in my opinion."