Aladdin Sane Songs Ranked
Aladdin Sane is the sixth studio album by English musician David Bowie, released on 13 April 1973 by RCA Records. The follow-up to his breakthrough The Rise and Fall of Ziggy Stardust and the Spiders from Mars (1972), it was the first album he wrote and released from a position of stardom. It was produced by Bowie and Ken Scott and features contributions from Bowie's backing band the Spiders from Mars — comprising Mick Ronson, Trevor Bolder and Mick Woodmansey — as well as pianist Mike Garson, two saxophonists and three backing vocalists. It was recorded at Trident Studios in London and RCA Studios in New York City between legs of the Ziggy Stardust Tour. The album also received positive reviews from music critics and, although many found it to be inferior to its predecessor, it is regarded by Bowie biographers as one of his essential albums. It has also been classified as one of the greatest albums of all time by Rolling Stone and NME and one of the best albums of the 1970s by Pitchfork. The album has been reissued several times and was remastered in 2013 for its 40th anniversary, which was included on the box set Five Years (1969–1973) in 2015. Here are all of Aladdin Sane songs ranked.
Don't miss out the music of David Bowie. Click below and listen to the songs of one of the legends in the music industry.
10. Let's Spend the Night Together
"Let's Spend the Night Together" is a fun throwaway Stones cover, with all the unlikely libido of the school nerd taking the stage at a strip club. Bowie at the height of his sex idol status may not exactly be thought of as the harbinger of awkward eroticism, but his staccato yelp is delivered with tongue firmly in cheek. Which makes the song that much sexier."
9. The Prettiest Star
"There's nothing unique about it, besides the fantastic Ronson guitar solo at the end, but it's just such a nice, easy enjoyable song. It's probably just my Bowie love getting in the way but I don't care."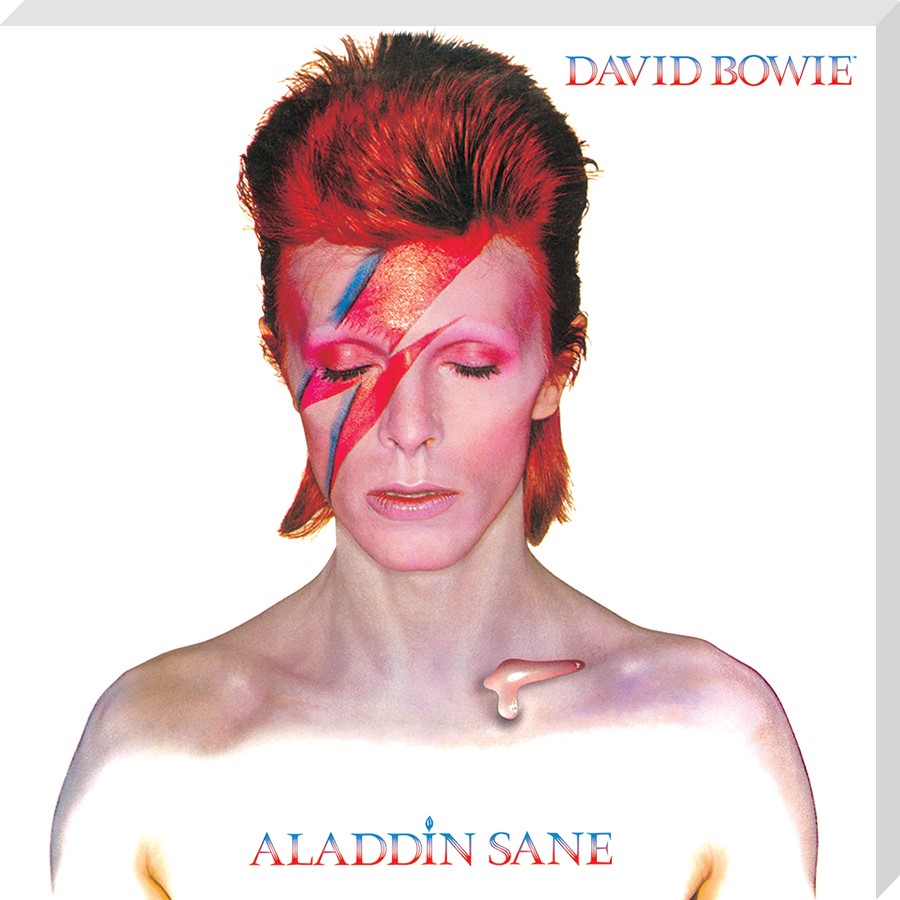 8. The Jean Genie
"The Jean Genie", popularly cited as an ode to Iggy Pop, is all jagged swagger, just like the song's supposed topic. One of Bowie's lesser, yet most enduring, classics, this song doesn't take listeners on a glamtastic voyage through the Bowie universe, but it's still a fun little rock'n'roll song that's easy to sing and dance along to. The least ol' Ziggy could include."
See more: David Bowie Albums Ranked
7. Watch That Man
"Watch That Man" is a glam strut through Manhattan, part Velvet Underground and part New York Dolls – a fashionista anthem to be sure, the song has become the stuff of Tommy Hilfiger TV campaigns, but like most Bowie songs that have been repurposed into the ground, the integrity of the song survives years of pimping…which is why it continues to be pimped at every available juncture."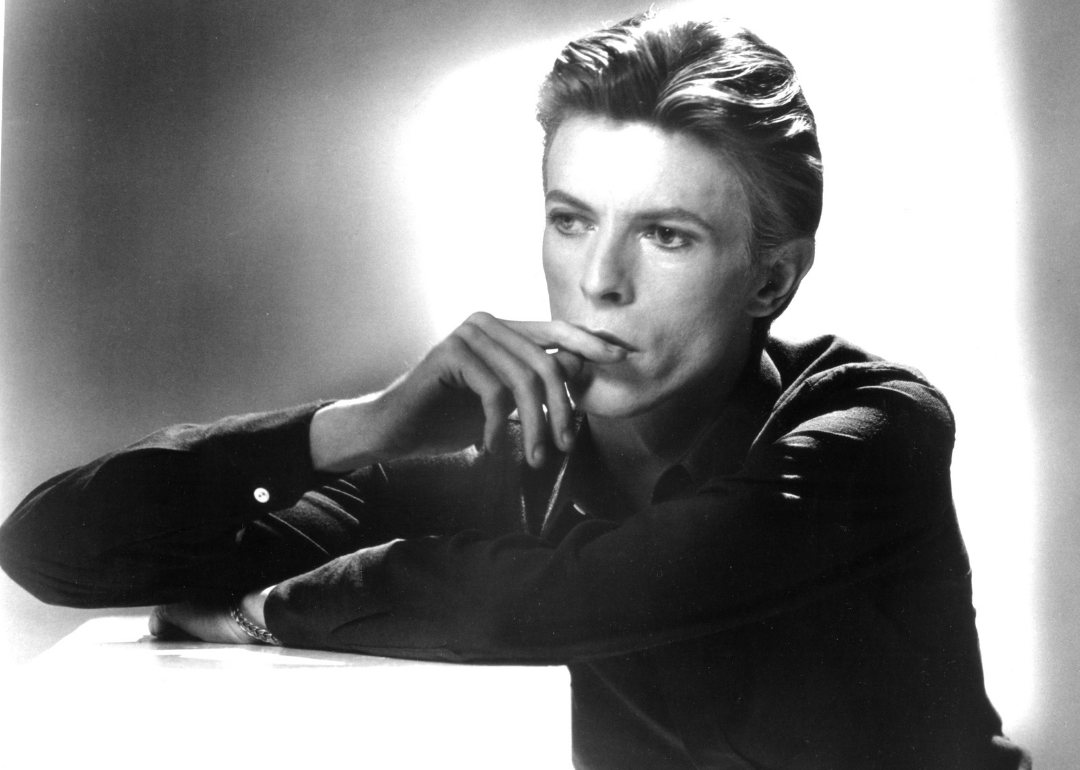 6. Lady Grinning Soul
"A glammy fog of a record. Filled with fat, lazy guitars, hazy theatrics and sparkling jazz piano. The stunningly pretty "Lady Grinning Soul" stands out as a career peak. Offers a warm contact high. Enveloping."
5. Drive-In Saturday
"When I first heard it, I recognized that it has the same song structure as "Starman" from the year prior. And both of them were big hits, so nice job Bowie. The concept of the lyrics are brilliant. A couple from the future doesn't know how to have sex so they look back at porn from the 70s? Yeah, that's a story I'd read about. Plus, it has a fantastic ending."
See more: David Bowie Songs Ranked
4. Panic In Detroit
"Panic in Detroit" is punk rock a year or two early, with a bit of Stoogey attitude. The chaos of PANIC IN DETROIT is a step in an interesting sort of late '60s Stones direction, but doesn't actually add up to a significant track."
3. Time
"Time" is a dark, twisted, theatrical, majestic, 5 minute freak show track. Also, I can't physically tell you how much I love the lyric "Time, he flexes like a whore / Falls wanking to the floor". That in itself tells you how wack this song is and it does it in a sort of humorous way. I can't even imagine what the parents of Britain thought when their child was playing it on the family turntable, from an album that features a half naked man covered in makeup."
2. Aladdin Sane
"Aladdin Sane (1913-1938-197?)," which contains one of my favourite piano solos of any rock song. Now, that piano solo might still seem special but hardly much to write home about given how Bowie would keep experimenting after this, but no one would've predicted a detour from a glam rock song into an avant-garde piano solo that would take up almost half the song from Bowie back in 1973, especially on the album that broke him through to American audiences and made him an international star."
1. Cracked Actor
 "Cracked Actor" is my favorite song here. I always thought it was about actors and people in Hollywood sleeping their way to the top. Before any of you doubt me on that pay attention to all the references to making films and the lines "suck baby suck, give me your head" and "I just want your sex". Either way it's still an incredible song and they named one of the new live albums after it."