Alice in Chains Songs Ranked
Alice in Chains (occasionally informally referred to as The Dog Album, The Dog Record, and Tripod) is the self-titled third studio album by the American rock band Alice in Chains. It was released on November 7, 1995 through Columbia Records, and was the follow-up to the highly successful Dirt (1992). This is the band's first full-length studio album to feature bassist Mike Inez; their last album to feature original lead vocalist Layne Staley, who died in 2002; and their last album to be released on Columbia Records. The album debuted at No. 1 on the Billboard 200 and stayed on the chart for 46 weeks. The tracks "Grind", "Heaven Beside You" and "Again" were released as singles. "Grind" and "Again" were nominated for the Grammy Award for Best Hard Rock Performance. The album received double platinum certification from the RIAA and has sold over three million copies worldwide. The mockumentary The Nona Tapes was released to promote the album and became a cult hit. Here are all of Alice in Chains songs ranked.
Don't miss out on the TIMELESS Alice In Chains music below! Click to experience the power of grunge music!
12. So Close
" A short song, almost like an interlude. I never really liked this song all that much, until recently. It's very.. punkish, in a way. Layne's lyrics and vocals and Jerry's guitar make the song great!"
11. Nothin' Song
"Another very strange song, and it's like God Am, almost off tune in a way. But I found it to be much more catchy then God Am, especially the chorus of the song. It's hard to tell exactly what Layne is saying through the lyrics, since they are very odd."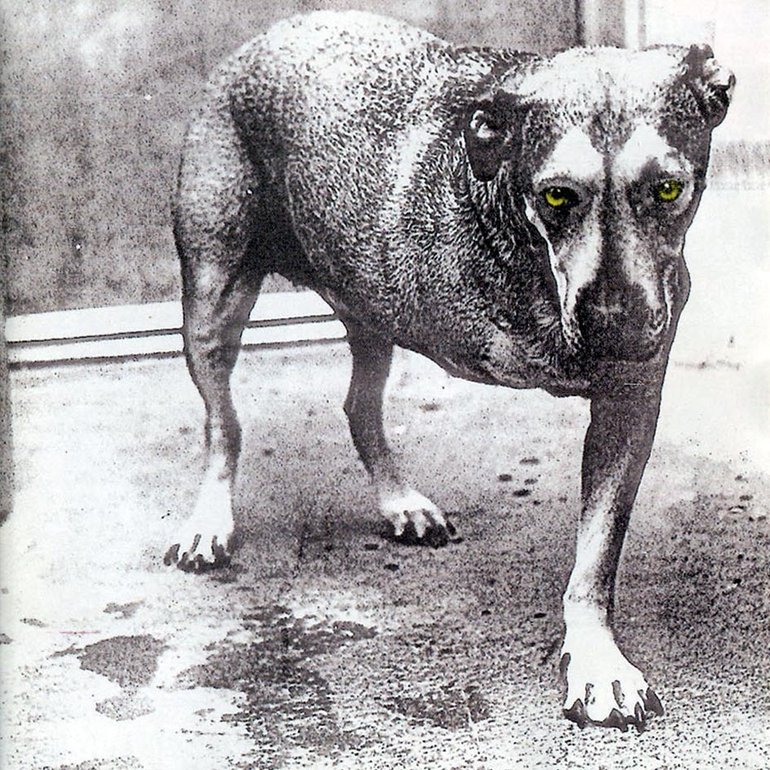 10. Brush Away
"I think compared to the rest of the songs on this CD, this one isn't anything that special compared to other songs. A lot of the time, I skip over this song, but hey, that's just my opinion.. The song, I think, has a repetitive riff that never seems to change… kind of an anticlimatic song."
See more: Alice In Chains Albums Ranked
9. Head Creeps
"At this point in the CD, there seems to be two different sides of Alice In Chains on it. The Heaven Beside You/Grind side, with the heavier, more melodic songs, and the dark, grungy side, like Brush Away and Sludge Factory. Head Creeps is one of the latter. It's very dark, and Layne's singing is very creepy with the effects on his voice. Not really one of my favorites, and it seems to outstay it's welcome."
8. God Am
"I find this to be the strangest song on the CD. The guitar is almost offtune in a way,and the lyrics are very strange. Not one of my favorites at all, but I like the riff that Cantrell has at the beginning of the song"
7. Shame in You
"I find this to be one of Alice In Chains's most underrated songs. It starts off very mellow and very slow. The singing is very soft, and as the song's tempo steadily increases, and the instruments get louder and louder, Layne's voice stays soft. My favorite song on the CD. "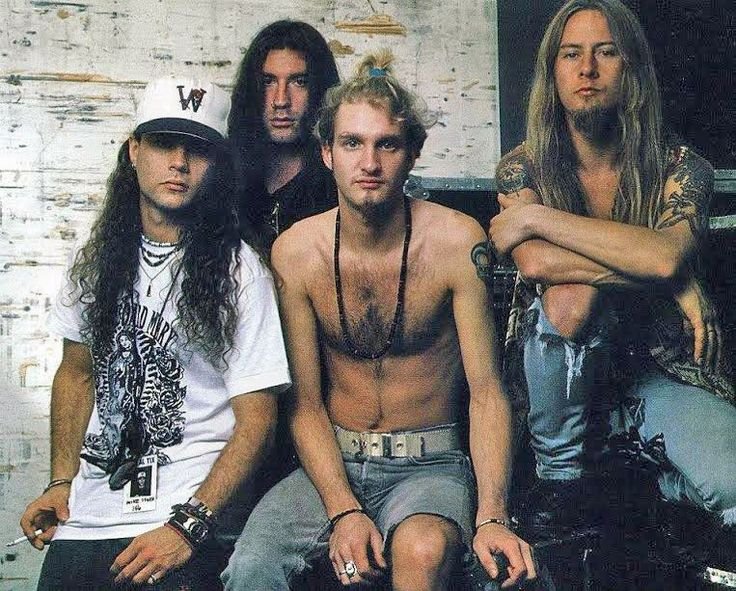 6. Sludge Factory
"I think that this song starts off excellent, and slowly drifts downward and ends up suffering fromt he same problem that Brush Away did: It drags on and on with a very repititious riff. Layne's voice is very eerie, and the lyrics are quite ambigious. The song should of ended at about 4 minutes, but it goes on and on with Layne's voice saying "Your weapon is guilt"."
See more: Alice in Chains Songs Ranked
5. Frogs
"I believe this song is the softest on the CD, and even when it reaches it's climax, it's still very slow. You'd think that after about four minutes, when the song starts to slow down, and Layne just starts muttering incoherently, that it would end up suffering just as Sludge Factory does, but it doesn't. It's a very nice, soft song."
4. Over Now
"I think that this is one of the greatest endings to a CD. With Dirt, they had Would?, which is also my favorite song by them. With the self titled, it's Over Now. The song is like Frogs in a way, never getting too fast, but keeping a steady tempo. Jerry Cantrell sings most of this song, but Layne does some back up vocals. It's weird that this is the last song on their last CD. Because, it's true, soon enough, it would be over for Alice In Chains."
3. Heaven Beside You
"A very, very good song that features mostly Cantrell on vocals. I like how the guitar starts acoustic and slowly builds up to a very neat electric solo by Cantrell." One of the hit singles on the album. Another good song that Jerry wrote. Very mellow!"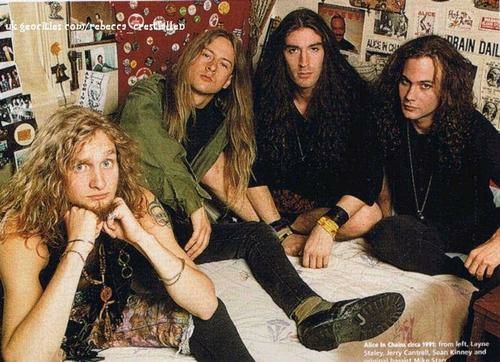 2. Grind
"Probably the heaviest song on the CD. Jerry Cantrell sings most of this song, and uses the wah pedal A LOT. Very crunchy, heavy riff in the background. A heavy, dark opening tune to the album. Jerry made a definite impression on this song along with Layne's distinct backing vocals! Great song!"
1. Again
"This song is probably the most popular one off of the self titled CD. Jerry Cantrell has an infectious riff throughout the song, and Layne's singing is superb. It slowly builds up to a crescendo at the end of the song. One of the heavier AND better songs on the CD. "