All American Rejects Songs Ranked
The All-American Rejects are an American rock band formed in Stillwater, Oklahoma in 1999.[4] The band consists of lead vocalist and bassist Tyson Ritter, lead guitarist and backing vocalist Nick Wheeler, rhythm guitarist and backing vocalist Mike Kennerty, and drummer Chris Gaylor. Wheeler and Ritter are the band's songwriters; Wheeler is the primary composer and Ritter is the primary lyricist. Although Kennerty and Gaylor are not founding members, they have appeared in all of the band's music videos and on all studio releases except for the band's self-titled debut. The All-American Rejects have sold over 10 million albums worldwide. They were ranked No. 73 on the "Hot 100 Artists of the 2000s" and No. 183 on the "Billboard 200 Artists of the Decade" list. Here are all of All American Rejects songs ranked.
Don't miss out on the music of All American Rejects! Click below and listen to the songs enjoyed by many countries!
20. Someday's Gone (Kids in the Street, 2012)
The song has a great progression that leads up to a great ending, it's emotional, and it really shows how All American Rejects have matured since their debut."
19. Real World (When the World Comes Down, 2008)
"This song, other than being amazing, also has a really powerful message about the current state of the world and how heavily influenced and consumed it is by the media. Of course that said I spend hours upon hours on a computer so laugh out loud."
18. Back to Me (When the World Comes Down, 2008)
"Once the drum rolls into the main riff, feelings rush into me, intensified by the heartfelt lyrics and singing. Easily one of if not the best songs of The All-American Rejects if you listen to all their songs. The whole song itself, but especially that nostalgic riff makes it a truly amazing song"
17. Night Drive (Move Along, 2005)
"I heard this song on a game several years ago and loved it, but as technology moved on, the game was left behind. When I bought this album a few months back to finish my collection, I found it and rediscovered my love for it. "
See more: All American Rejects Albums Ranked
16. Change Your Mind (Move Along, 2005)
"I love this song so much because the guitar and the lyrics were really addicting in itself and the song just made so much sense and was very easy to relate to."
15. Straitjacket Feeling (Move Along, 2005)
"Great emotion song about pain of loving someone who never loved you back. Lyrics, music and vocal is great. It's one of my favorite by The All American Rejects just because it is catchy and straight to the point."
14. Kids In the Street (Kids In the Street, 2012)
"With a prolific Chris Gaylor drumbeat, Mike Kennerty's ear-catching synth intro, a nostalgic lyricism, and a creative, windswept music video, the title track to the band's most recent album is a true testament to the venerability, musical ability, and innovation of the All-American Rejects."
13. Dance Inside (Move Along, 2005)
"From the echoed and dreamy opening chords, to Tyson's gentle and passionate falsetto, this entire song spells passion. Whether it be physical, emotional, or both. I feel that it is both… a passionate moment… perhaps with no regrets. But I'm not sure… many mixed messages in this song… alot like the situation it could be very well describing. I am not going to pretend to know what the song is about, because I don't know, but I do know that the song sounds like love."
12. Stab My Back (Move Along, 2005)
"This was one of the first songs I have heard of theirs, I LOVE IT. It's so meaningful and just puts what you want to say in a song."
11. Heartbeat Slowing Down (Kids in the Street, 2012)
"I love the usage of the phrase "I can feel your heartbeat slowing down" to indicate a relationship burning out–the words make me think of the beginning of a relationship, when you're with someone and you're heart's beating out of your chest from the excitement and love. Whenever I hear this song, the imagery comes to mind of love igniting and burning in the form of fast heartbeats and then love fading away, your "heartbeat slowing down."
10. My Paper Heart (The All-American Rejects, 2002)
"I like this song because it's one of those songs that has a fast pace and tune…but can express the sad emotion at the same time. that is something that I cant find very often in songs. and plus I love the lyrics too."
9. The Last Song (The All-American Rejects, 2002)
".I think this song is about a relationship that has ended then again…it could be about him leaving and you know moving on with his life wondering if anyone will miss him or anything you know…"
8. Top of the World (Move Along, 2005)
"I really like this song, it has a deeper meaning than most mainstream songs are. I love this band they really have talent. Anyway about the song… I automatically knew it was about government when I first heard it. It's about politics."
7. Can't Take It (Move Along, 2005)
"This is the best song ever by the American Rejects. The lyrics are stunning and mind-blowing. It explains determination and also the folly of doing things alone. Truly the best!"
See more: Justin Timberlake Albums Ranked
6. I Wanna (When the World Comes Down, 2008)
"Amazing song! Very, very catchy and definitely one of my favorite on the album. I think it's about his post-breakup thinking, wishing his ex doesn't throw him away, still wanting her back."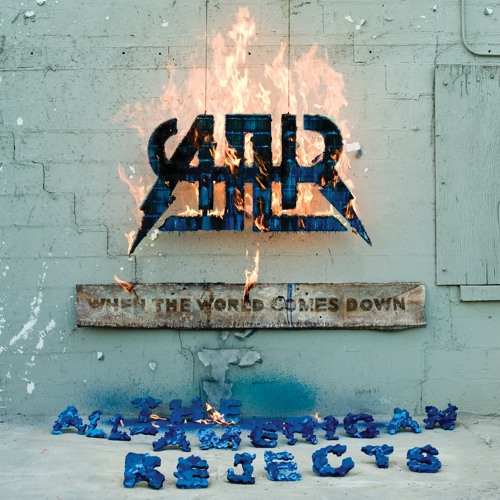 5. Swing, Swing (The All-American Rejects, 2002)
"Swing swing swing from the tangles of, my heart is crushed by a former love, can you help me find a way to carry on again. Wish cast into the sky I'm dreaming of her… BEST SONG EVER. I listened to it over na dover and it never gets old."
4. It Ends Tonight (Move Along, 2005)
"Simply beautiful. Seems like it would be a great closing track to the album. It just has that feel to it. And I believe it is definitely about a failed relationship, and then possibly still trying to make it work-out after it has ended. I can definitely relate to that."
3. Dirty Little Secret (Move Along, 2005)
"Can't stop hearing this song from morning till evening. A catchy and upbeat song with a serious message mixed-in… what's not to like about it?"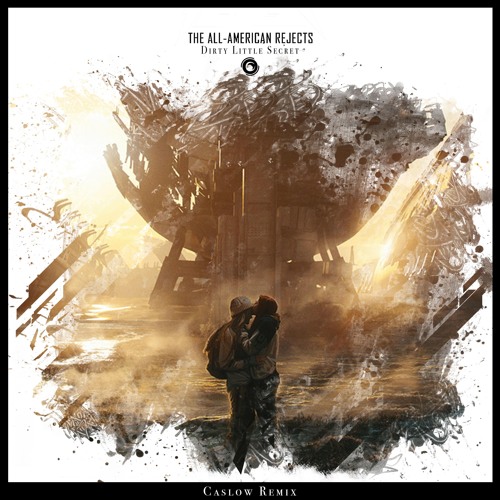 2. Gives You Hell (When the World Comes Down, 2008)
"This song never gets old! This is one of the very few songs I would listen to all the time and day long! My family don't really like this type of music but this is the only song all of them know! heir most well known and it was certified 4x Platinum in America… Phenomenal success."
1. Move Along (Move Along, 2005)
"This band is great and even their worst songs deserve a spot on your playlist. This song goes far above and beyond all their other songs though, even above gives you hell. You can easily get tired of gives you hell after a few days, not this song."