American Idiot Songs Ranked
American Idiot is the seventh studio album by American rock band Green Day, released on September 21, 2004, by Reprise Records. The album was produced by Rob Cavallo in collaboration with Green Day, an arrangement the group have been using since they signed with a major label. Recording sessions for American Idiot were made at Studio 880, in Oakland and Ocean Way Recording in Hollywood, both in California, between 2003 and 2004. American Idiot was very well received critically. It was nominated for Album of the Year and won the Award for Best Rock Album at the 2005 Grammy Awards. It was also nominated for Best Album at the Europe Music Awards and the Billboard Music Awards, winning the former. Its success inspired a Broadway musical, a documentary and a planned feature film adaptation. Rolling Stone placed it at 225 on their 2012 list of the "500 Greatest Albums of All Time", and again in 2020, at 248. Here are all of the American Idiot songs ranked.
Don't miss out on the TIMELESS Green Day music below! Click to experience Billie Joe Armstrong!
13. St. Jimmy
"In this fast punk jam, the next character St. Jimmy is introduced. A rowdy, ticking time bomb of an individual who Jesus thinks is the answer to his problem."
12. Letterbomb
"Whatsername breaks up with Jesus in a scathing takedown of his state of mind. A wake-up call for Jesus to grow up and accept that his punk ideology is not worth it. One of my favorite songs on the record."
11. She's a Rebel
"Give Me Novacaine leads directly into the next track, where Jesus catches eye of someone truly awesome, Whatsername, the ideal punk rock, rebel girl. Jesus is enamored by her attitude and will to stand up against injustices."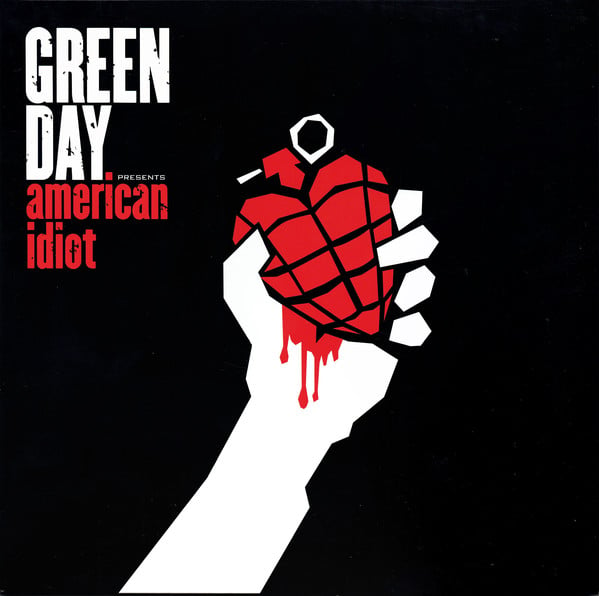 10. Are We the Waiting
"Jesus is dejected as he goes to this city and finds no one who believes in him. He begins to wonder if his journey was worth it. This song is probably the poppiest in American idiot but the best.
See more: Green Day Albums Ranked (Top 5)
9. Extraordinary Girl
"After the interesting Arabic inspired intro, we lead into the next song. Jesus and Whatsername have a relationship blooming. This relationship requires commitment and for Jesus to change his ways involving the drugs he is getting from Jimmy, and his holier than thou complex, but it may actually turn for the worse."
8. Give Me Novacaine
"This sweet-sounding ballad reveals Jimmy is simply a drug dealer, and Jesus becomes addicted to the stuff he sells. Jesus is still not fulfilled with his quest despite Jimmy being his only friend, so he uses his drugs to suppress his feelings. One of the most overlooked and catchiest songs on the record."
7. Homecoming
"Jesus finally decides to grow up and fix himself up. He goes to return home after St. Jimmy commits suicide. It is even questioned if Jimmy was even a real person or not. The instrumental sounds a lot like a track off of The Who's Quadrophenia at points, all accept for Rock and Roll Girl, which Tre Cool wrote. Rock and Roll Girl may be my least favorite part of the record in this otherwise epic song."
6. Whatsername
"An epilogue. Jesus is an adult and has abandoned the punk rock ideology that he so cherished, becoming a regular member of society. Despite this, he still remembers Whatsername and reflects on those days of fun and rebellion. Wake Me Up When September Ends is the song that was meant to be the main tear-jerker of the album, but this song really gets me. It reminds me of times when I was little and we had nothing to worry about. A perfect way to end the album."
See more: Green Day Songs Ranked
5. American Idiot
"The album begins with power chords erupting from Billie Joe Armstrong's guitar forming one of the finest pop-punk songs ever made. The setting is post 911 America. The Bush administration is in full swing and conservatism is being shoved in the faces of the youth who reject it in mass. All in all, the world kind of stinks for our characters who will be introduced in the next track."
4. Wake Me Up When September Ends
"There are many ways to view this song. In the context of the narrative, Jesus has finally reached his lowest low and is wallowing in his sadness. But in actuality, this song is about Billie Joe Armstrong's father who passed when he was a boy. A tear-jerker of a track that always gets me emotional. The allusions to September may also be a tribute to 911, and how it lead to the American nightmare we face today, where innocent Americans perished to terrorism, but that is a bit of a stretch. Another Green Day classic, and one of the best rock songs of the 2000s."
3. Holiday
"Here we find out about Jesus' or just Billie's beliefs on the war on terror. Allusions to a military-industrial complex and how the people who fight for change are silenced by the media or in some cases their own governments who should support freedom. Jesus even goes as far as to compare the Bush administration to Hitler because of his war-hungry attitude and homophobia. A Green Day classic."
2. Boulevard of Broken Dreams
"Jesus, as he is traveling alone to the city, reflects on his isolation. Another Green Day classic that took over the world by storm. Boulevard just has that calm feel while also powerful feel in the chorus. Great guitar work by Billie Joe and amazing vocals, Mike and Tre form the steady rhythm section in this song."
1. Jesus of Suburbia
"In truth pretty much every song on this album is really good, just straight up quality rock. I think this one remains the most epic and each part is really perfect for conveying the emotion of the song. Besides it's a long song for a Green Day song. You gotta give em props for doing something different and big. They tried it again on down the album with homecoming, however I don't believe it was executed as well. Though it was cool to have dirnt and tre singing on different sections. Still I think this song kind of sets up the whole story and feel for what you are going to hear on the rest of the album."