…And Justice For All Songs Ranked
…And Justice for All is the fourth studio album by American heavy metal band Metallica, released on September 7, 1988 by Elektra Records. It was the first album following the death of bassist Cliff Burton in 1986, and the first to feature new bassist Jason Newsted. Metallica recorded the album with producer Flemming Rasmussen over four months in early 1988 at One on One Recording Studios in Los Angeles. It features aggressive complexity, fast tempos, and few verse-chorus structures. It contains lyrical themes of political and legal injustices, such as governmental corruption, censorship, and war. The cover, designed by Stephen Gorman based on a concept by Metallica guitarist James Hetfield and drummer Lars Ulrich, depicts Lady Justice bound in ropes. The album title is derived from the last four words of the American Pledge of Allegiance. Three of its songs were released as singles: "Harvester of Sorrow", "Eye of the Beholder", and "One"; the title track was released as a promotional single. The album was reissued on November 2, 2018, in vinyl, CD, and cassette formats, as well as receiving a deluxe box set treatment with bonus tracks and unreleased video footage. The reissue reached number 37 and 42 on Billboard's Top Album Sales and Top Rock Albums charts, respectively. Here are all of …And Justice For All songs ranked.
Don't miss out on the TIMELESS Metallica music below! Click to experience the power of Thrash Metal!
9. Eye of the Beholder
"One of my favorite tracks here, it's got such a kickass rhythm section and the pacing is just fantastic. I love the lyrics and the chorus is definitely one of the catchier ones on the album. The intro as it slowly gets louder just sounds great and gets me pumped"
8. The Shortest Straw
"The Shortest Straw", a song I can see a lot of people calling cheesy and silly, but I actually quite like it. The chorus is almost catchy in a way and the riffing and solo section are quite good. That's one thing that the album's second half generally does even better than the first: instrumental sections."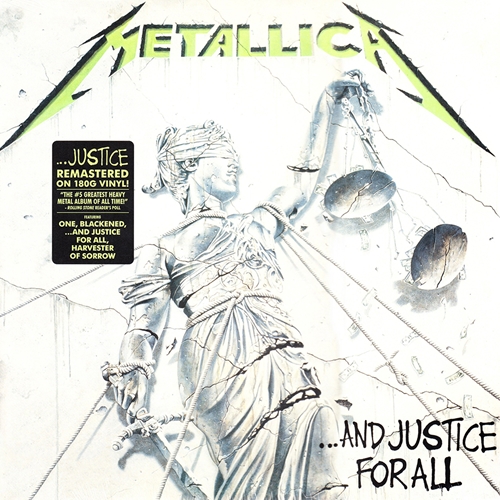 7. The Frayed Ends of Sanity
"Another one of my personal favorite tracks on the album. Another reason why i like the album itself. The guitar section before the solo is so amazing, the riffs, lyrics, everything is good here."
See more: Metallica Albums Ranked
6. To Live is to Die
"This song is the most complex, melodic, and dynamical masterpiece ever created by Metallica. It begins with the clean melody, soothing and relaxing, which makes the thick, booming, heasy riffs THAT much more powerful. In the middle, it shifts back down to a lighter feel, transitioning from aggressive to a more softer feel."
5. Harvester of Sorrow
"Another single, but feels more like another "Filler" to me. Its decent, at worst, but it does settle for being a metallica track. The fighting song. Makes you want to kick some ass
4. Dyers Eve
"This song easily tops Blackened. I like the organization of the song and the metaphors are amazing. All of the Solos in this album are amazing, but this one truly distinguishes itself as the best. It's extremely fast. And fun. Really what thrash metal should be. This is simply a fantastic song on a fantastic album."
See more: Metallica Songs Ranked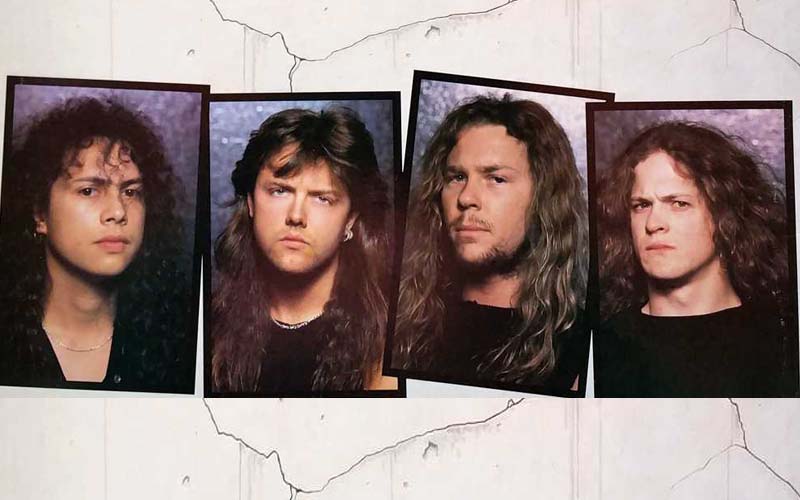 3. …And Justice for All
"Probably the most energic song from this album. Yeah, I think there are some songs which are better than this one, but the atmosphere of the song changes in an awesome way."
2. Blackened
"Starts off the album with a slow and steady intro, then its just pure metallica from there on. Very good track, and starts the album off real good. The intro is the world's greatest intro I've ever heard. On the original demo the intro is different because it's the original one."
1. One
"Man this song is amazing. The rather calm parts in the beginning to the fast paced ending. It's just incredible. Such a powerful ballad. You can't help but escape into the emotion of this song. This is definitely my favorite song off this album, if not my favorite overall Metallica song."