Metallica is the fifth studio album by American heavy metal band Metallica. Released on August 12, 1991, by Elektra Records, it is commonly referred to as The Black Album because of its packaging design. Its recording took place at One on One Studios in Los Angeles over an eight-month span that frequently found Metallica at odds with their new producer Bob Rock. The album marked a change in the band's music from the thrash metal style of their previous four albums to a slower, heavier, and more refined sound. Metallica played Metallica in its entirety during the 2012 European Black Album Tour. In 2020, the album was ranked number 235 on Rolling Stone's The 500 Greatest Albums of All Time list. In December 2019, Metallica became the fourth release in American history to enter the 550-week milestone on the Billboard 200. It also became the second longest-charting traditional title in history, and the second to spend 550 weeks on the album charts. Here are all of the Black Album songs ranked.
Don't miss out on the TIMELESS Metallica music below! Click to experience the power of Thrash Metal!
12. The Struggle Within
"When I hear this song, I start to understand where Metallica was headed with their sound. There's no way you can hear this song and say they aren't metal! Chunky chuggin' riffs with screamed lyrics. The solo is one of Kirk's best on the album. For such a short song, it delivers some well emphasized ass-kicking!"
11. Holier Than Thou
"Medium-fast tempo song. Vocal modulator a la "Livin' on a prayer" or "Kick start my heart" used. Standard lead guitar break for this album. Bass solo. Bass is chunky at the end."
10. Don't Tread on Me
"Liked this track more on second listen, but aren't sure if it's a truly noteworthy song…hence the question mark. Amusing use of "America" tune from the Broadway show "West Side story", I believe. Riffing. Nice drum tone…I like the frantic drum parts. Singing threatens to go into an operatic melody or something at times. Has the lyric "To secure peace is to prepare for war"."
9. Through the Never
"Medium-fast tempo. Drums at the start sort of sound 1970s vintage or a sped up Cheap Trick "Don't be cruel" vibe. Lead guitar solo. Some vocal fx…ethereal at times. Has some theatrical vocal fx at times too."
See more: Metallica Albums Ranked
8. Of Wolf and Man
"Skipping riff, spanking beat. Melodic vocals at times. Lyrical delivery references their earlier song "Disposable heroes" perhaps. Lyrical theme brings to mind a headbanger's version of hippie/New Age material…like swimming with dolphins or something. Features the lyric "Back to the meaning of life"…which contrasted nicely with one of my favourite AC/DC songs ("High voltage"), which has the lyric "Wine, women and song"…two different takes on what life is all about…Hetfield's is more "Twilight" territory, for sure."
7. The God that Failed
"Liked this track more on second listen, but aren't sure if it's a truly noteworthy song. Nice deep bass intro and steady beat. Standard Hetfield lyrical delivery paradigm. 1970s style anthemic chorus part, re "I see faith…"…I like these parts and the riff that goes along with them."
6. My Friend of Misery
"Slower intro with bass and guitar notes. Cymbals, open riffs…child like riff early on…sort of familiar? Guitar sound puts in mind Led Zeppelin…sort of synthy (last half of song?). Strings early on? I like the singsong guitar melodies but not so much the chorus."
5. Sad But True
"Liked this track more on second listen. Slow-medium track with big riffing. I like the vocal parts with the echo. Good lead guitar contrast. One guitar part sounds Arabesque to me. Rhythm guitar has a groove. Interesting drumming, especially for the intro."
See more: Metallica Songs Ranked
4. Wherever I May Roam
"Liked this song more on second listen. Sort of oriental tuned guitar sound at the start. Sort of catchy riff is Tex-Mex, perhaps. Drums are spanking and perhaps like that in "Enter Sandman" too. Bass surfaces at times…and it's crunchy sometimes."
3. Nothing Else Matters
"Unforgiven touches a special place in the heart, Enter Sandman is fun, but come on guys. Nothing Else Matters is a classic Metallica ballad for the ages. People need to vote for this one right here. Need convincing? Go watch a live performance of this song."
2. Enter Sandman
"Deep, rich (semi-acoustic?) guitar notes, cymbals, then a cavernous beat…good drumming, especially for the intro…think I've got this song in my list here re great tracks for the drumming…Lars has a very menacing feel at the start. Good riffing, good chorus and a nice sense of theatre to the song with the recited prayer and a sense of fun with singer James Hetfield's "BOO!".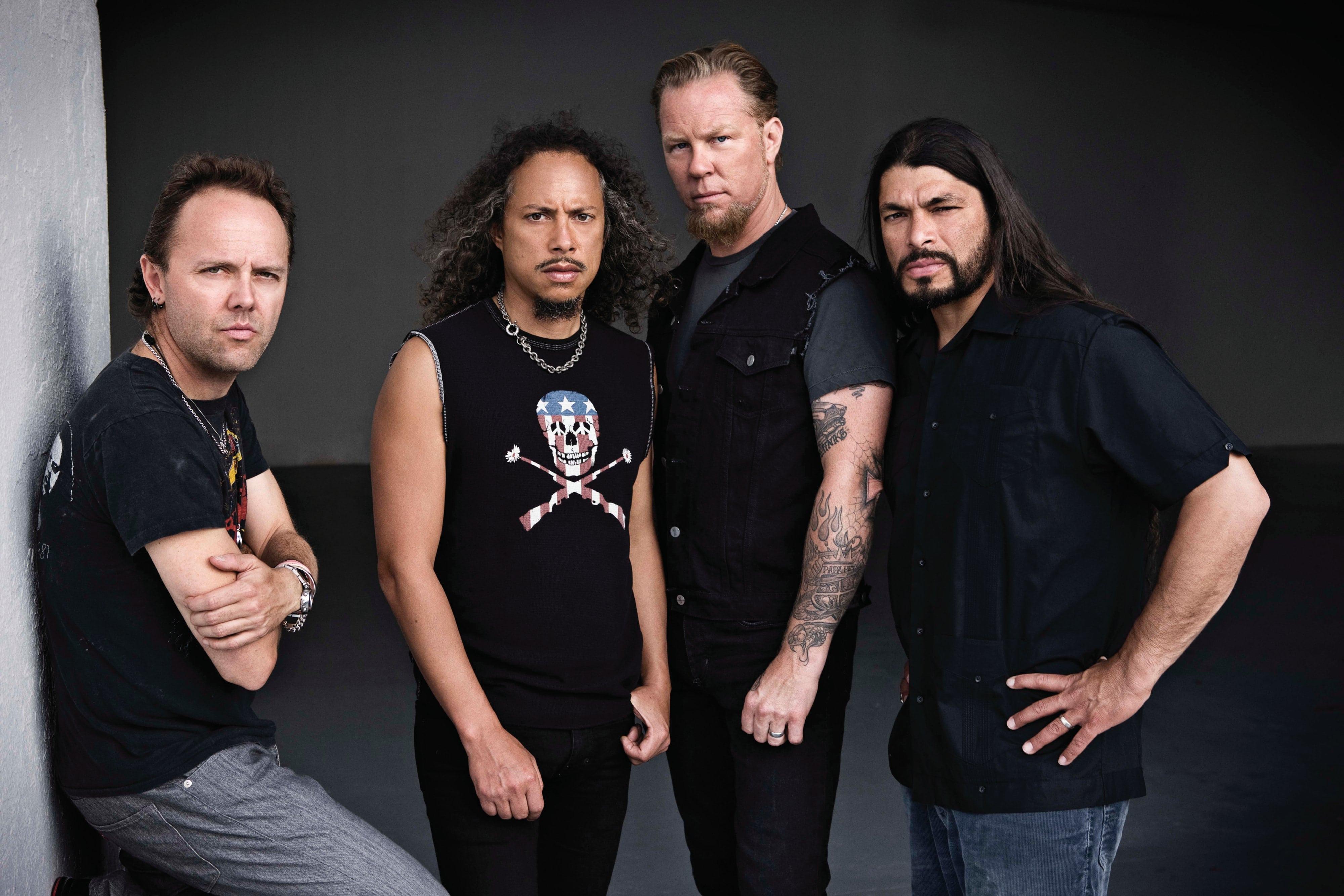 1. The Unforgiven
"Brass instrument at the start. Nice sounding steel string (acoustic?) guitar, military style drumming early on. Think castañetas are used early on too. Nice spaghetti western style electric lead guitar; a big, open riff and a cavernous beat later. Good guitar solo and the title lyrics are very pretty, for the last 90 seconds, I think. Lyrics are melancholy. Nice contrast between grinding vocal style and pretty vocal style. By the by, the sequel to this song is great too…but the following sequel is really "meh".